Navarro, Subhash advance to NCAA singles second round
Courtesy UVA Media Relations
Natasha Subhash and freshman Emma Navarro have both advanced to the second round of the 2021 NCAA Women's Tennis Singles Championship with victories on Sunday (May 23) at the USTA National Campus in Orlando, Fla.
Navarro (Charleston, S.C.), the No. 3 seed in the 64-player championship defeated Haley Giavara of Cal 7-6 (3), 6-2. She will face Ilze Hattingh of Arizona State in Monday's second-round match.
Subhash (Fairfax, Va.), a 9-16 seed playing on the opposite side of the bracket, topped Valeriya Zeleva of UCF 5-7, 6-4, 6-1. She will face North Carolina's Alexa Graham in the second round.
Subhash quote: "It was a lot of fun to be out there today and compete for UVA. I loved every minute of it and I can't wait for more!"
Navarro, Subhash, senior Rosie Johanson (Vancouver, Canada) and junior Sofia Munera (Pereira, Colombia) open play at the 32-team 2021 NCAA Women's Tennis Doubles Championship on Monday (May 24). Subhash and Munera will take on Tulsa's Martina Okalova and Vera Ploner. Navarro and Johanson will face 5-8 seed Jaeda Daniel and Adriana Reami of NC State in the opening round. Navarro and Johanson did not face Daniel and Reami in the regular-season meeting between the Cavaliers and the Wolfpack.
Virginia players have won two NCAA individual championships with Danielle Collins winning the singles title in 2014 as an unseeded player and again in 2016 as the No. 2 seed. The Cavaliers' best finish in doubles has been four tandems that have advanced to the second round, the last being Collins and Meghan Kelley in 2016.
All matches will stream live on the free TennisOne app.
Support JerryRatcliffe.com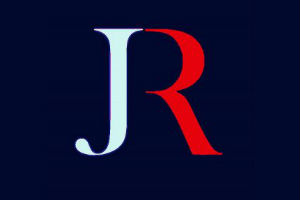 Make a one-time or recurring gift to support JerryRatcliffe.com online below. Your gift is not tax-deductible. Thank you for your support of JerryRatcliffe.com and the "Jerry Ratcliffe Show" podcast!