NBA Updates on UVA players: Diakite, Jerome and Harris
By Jerry Ratcliffe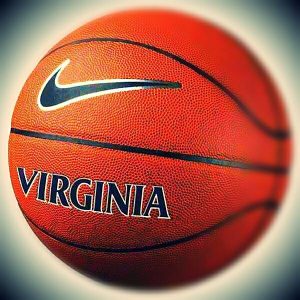 Three former University of Virginia basketball players experienced twists in their professional fates on NBA Draft night Wednesday.
Mamadi Diakite went undrafted but could still end up in the pros. Ty Jerome, traded from the Phoenix Suns to the Oklahoma City Thunder, learned that former Phoenix teammate and point guard Ricky Rubio, who was also traded to the Thunder, was promptly traded again to the Minnesota Timberwolves.
Meanwhile, Joe Harris of the Brooklyn Nets, rumored to be highly pursued by a few NBA clubs as one of the top free agents in the league, could be staying put.
Diakite, who played a key role for UVA the past two seasons, was overlooked in the draft. He could sign as a free agent or he could be in line for an NBA two-way contract with a G-League team, much like former UVA players Kyle Guy and Marial Shayock were a year ago.
Diakite, a member of the ACC All-Defensive team last season, has a lot of attractive skills, particularly his ability to finish and score around the rim, and flipside play solid defense as a definite rim protector. He moves extremely well for a 6-foot-9, 225-pound player.
A two-way contract would make sense. NBA teams are allowed two players under the two-way contracts, meaning a player would spent the majority of his season in the NBA's G-League and no more than 45 days with their NBA team. This allows players to develop, yet get a taste of the big league.
Two-way players are paid a daily amount based on the number of days they play in each league. In other words, for the days they are on an NBA team, they will be paid according to NBA standards. Same holds true for their time with G-League squads.
Meanwhile, the Jerome trade to Oklahoma City should be good for the former Virginia point guard. He was plagued by injuries for much of his rookie season and was on a Phoenix team overloaded with guards. While he had hoped to latch on with a team where he could learn and break into the league gradually, that wasn't always the case.
With Rubio ahead of him, Jerome didn't get a lot of time when he was healthy, but did have some shining moments, which should bode well for his future. When the Suns sent both Rubio and Jerome to Oklahoma City, Jerome must have been bummed. However, with Rubio quickly traded again to Minnesota, that should at least give Jerome more of an opportunity in his second year in the league.
Jerome tweeted out "New beginnings," on his account after the trade to the Thunder.
Oklahoma City selected two international players in Wednesday night's draft, Theo Maledon, a 19-year-old French point guard who played in the LNB Pro A league last year, and Vit Krejci, a 20-year-old Czech guard who played for Casademont Zaragoza of the Liga ACB last season.
The Thunder used the 53rd pick of the draft to select Michigan State point guard Cassius Winston, but then traded Winston to the Washington Wizards according to reports.
On another front, there were rumors all week that the Atlanta Hawks and Charlotte Hornets were going to make strong runs at acquired Nets shooting guard Joe Harris, one of the top free agents in the draft and one of the NBA's top 3-point shooters.
However, the Nets said they are going to do everything possible to sign Harris to a 3- or 4-year deal for a substantial amount of money.
"We have Joe Harris here. He's not going anywhere," said Bobby Marks, the former assistant general manager of the Nets, now an ESPN commentator on the NBA. "If [the Nets] get James Harden (from Houston) in a trade and sign Joe Harris, say to an $18 million contract, your tax bill goes from $82 million to $148 million."
If the Nets re-sign Harris to a $12 million deal, which insiders say is more likely, the team's luxury-tax bill is likely to be in the $50 million range.
Harris wants to re-sign with the Nets because he likes the club and the city. Should Harris change his mind and become active in free agency, which begins at 6 p.m. on Friday night, he could likely demand more money from another NBA team.