NCAA blew it by not moving Super Regional to C'ville or Dallas
By Jerry Ratcliffe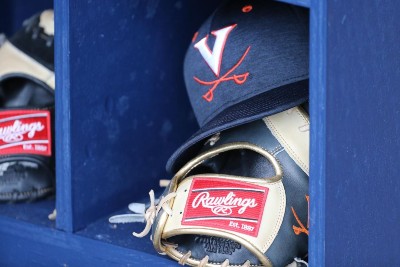 Chatting with America's favorite novelist, the great John Grisham, on our podcast Thursday, the topic of Virginia baseball came up.
Grisham, a huge baseball fan, who grew up spoonfed on Mississippi State and St. Louis Cardinals baseball, jumped immediately to this weekend's Virginia vs. Dallas Baptist Super Regional (noon, Friday, ESPNU). He made a very valid point that it is a shame the series will be played in Columbia, S.C.
While all the other Super Regionals are being played at home sites, where sellouts are most likely, Virginia and Dallas Baptist won't have that luxury. The NCAA, set in its ways, apparently didn't even consider moving the Super Regional to either Dallas/Fort Worth or to Charlottesville.
Instead, it decided to leave the Super Regional in Columbia, home of the eliminated South Carolina Gamecocks. Virginia ousted South Carolina last weekend. Unless masses of UVA fans drive to Columbia, it is expected that Founders Park, which seats somewhere between 7,000 and 9,000 will be near empty.
All the NCAA had to do was make an executive decision that made more sense. Give one of the two fan bases, UVA or DPU, a home series with a chance to advance to the College World Series. Plus, the NCAA would have benefitted from a strong gate at either location.
However, as usual, the NCAA proved to be unable to think outside the box and made another inept decision to keep the games in Columbia, where there is little, if any interest in the Cavaliers and Patriots.
Virginia coach Brian O'Connor called the NCAA's decision as unfortunate during Friday's virtual presser with media.
"It's unfortunate for the Dallas Baptist team, it's unfortunate for the Virginia Cavaliers, that whether it be in Dallas or Charlottesville, that we are not playing in front of a full stadium," O'Connor said. "You know every stadium is going to be completely jam packed. It's unfortunate for the experience for these two teams."
O'Connor was speaking from Columbia, where he elected to keep the team after it won four straight games to capture that region championship last Tuesday. The UVA skipper saw no sense in traveling back to Charlottesville, a six-hour bus ride, just to turn around and come back to Columbia.
O'Connor said he had no conversations with the NCAA about a change in venue.
"The decision was made prior to our game against Old Dominion," the coach said. "The NCAA already made the decision that the Super Regional was going to be played in Columbia. How they made that decision, I have no idea.
"I wasn't going to stomp my feet, I wasn't going to try to change anybody's mind. They didn't ask my opinion, nor did they ask anybody with the University of Virginia their opinion."
How difficult would it have been for the NCAA to have made calls to Dallas Baptist or to UVA and ask if it could possibly host a Super Regional? Pretty sure either school could have moved quickly to pull it off.
Instead, the NCAA is robbing Virginia's and Dallas Baptist's players of a championship atmosphere.
O'Connor complimented South Carolina on what a great host it was for the regionals, and knows that Columbia will do likewise for this weekend's games. Still, there's likely to be a half-empty stadium at best.
"I'm hoping there's a lot of Cavalier fans that drive down here and we get a nice crowd," O'Connor said. "Unfortunately, it'll probably look pretty empty."
Fans who do drive down will see Virginia ace Andrew Abbott take the mound against Dallas ace Dominic Hamel. Should be a real pitching duel. Abbott is second in the nation in strikeouts (144) and Hamel isn't far behind (129).
While Abbott is 8-6, Hamel is 13-2.
"Who is 13-2 in America?" O'Connor quipped.
The coach said he and his staff won't decide on a starter for Sunday's game until later Saturday.
Dallas Baptist (40-16) features a strong offensive lineup according to O'Connor, an offense on par with South Carolina and ODU.
Virginia did pick up a lot of confidence by capturing the Columbia regional. O'Connor said that momentum has been building since April 1 when the Cavaliers were mired in a losing record and weren't hitting the ball.
Up to that point, the Wahoos were batting a mere .220 as a team. Since then, they are batting .290.
From the beginning of April until this past week, the Cavaliers had to play with their collective backs against the wall. Now, they're one of only 16 teams remaining in America, fighting for a chance to return to Omaha for the fifth time in program history.
"Just look at this whole team and I mean, we just never gave up on each other," said UVA's Alex Tappen. "We could have easily just sat down and threw the season away when we got to be so low. But everybody just each and every day kept showing up and working hard and now where we are now, it's just a direct correlation of how hard we work together."
Support JerryRatcliffe.com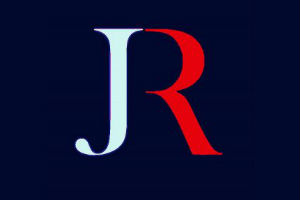 Make a one-time or recurring gift to support JerryRatcliffe.com online below. Your gift is not tax-deductible. Thank you for your support of JerryRatcliffe.com and the "Jerry Ratcliffe Show" podcast!