New Sponsor for Jerry Ratcliffe Show: Airport Road Auto Center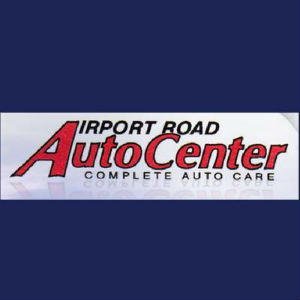 The Jerry Ratcliffe Show, which debuts Saturday, Dec. 15, on ESPN Charlottesville 1450 AM and 102.9 FM, is excited to welcome as our newest partner Airport Road Auto Center.
Long recognized as one of the area's finest and most complete auto repair shops, as well as a proud supporter of Virginia Cavalier athletics, Airport Road Auto Center is a a perfect partner for the Jerry Ratcliffe Show and Jerry Ratcliffe.com
Owner Scott Marshall is continuing the "reputation by recommendation" policy that his father began way back in 1971. Today, Airport Road Auto Center is the complete auto care facility, providing name brand tires like Bridgestone, Michelin, Goodyear, as well a NAPA AutoCare center.
Airport Road Auto Center is service-driven. Professional work at affordable pricing.
Six shuttle vans can get you just about anywhere you need to go if prefer not to wait in the lobby, where you will find free WiFi and plenty of hot coffee. And maybe even some Jerry Ratcliffe.com reading material to keep you up to date on all Cavalier happenings.
Once again welcome Scott and all the pros at Airport Road Auto Center.
And make sure when you go in tell them "Hootie sent you"!
Comments
Trackbacks
Check out what others are saying about this post...