Nine different players score Sunday as 'Hoos blast Golden Bears, 17-7
Courtesy UVA Media Relations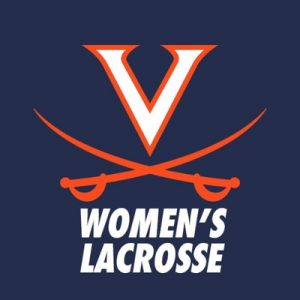 The No. 8 Virginia women's lacrosse team used a balance attack to win 17-7 at California on Sunday afternoon. Nine different players scored in the win. Ashlyn McGovern had four goals. Sammy Mueller had three goals with two assists to lead UVA (3-0) with five points. Courtlynne Caskin had a team-high five draw controls and added two goals.
Virginia led in shots (41-23), ground balls (18-17) and draw controls (15-10). Charlie Campbell had 10 saves, while California (0-2) had 11.
HOW IT HAPPENED
Virginia opened up the game with the first three goals. Mueller scored with the assist from Lillie Kloak, then assisted Olivia Schildmeyer, and Kiki Shaw scored her first collegiate goal. Cal scored back-to-back goals to cut it to 3-2. Shaw scored again, then McGovern had her first of the afternoon. Nora Bowen scored on the assist from Annie Dyson and Mueller scored with the assist from Riley Hoeg to give UVA a 7-4 lead at the half.
The Cavaliers scored six consecutive goals as UVA opened up the game. Caskin and McGovern each had two goals during the run. UVA closed the game with goals by Kloak, Taylor Regan and Lila Barker for the 17-7 win.
NOTES
McGovern had four or more goals for the second game of the season.
Mueller had a hat trick for back-to-back games.
Campbell had a season-high 10 saves.
Shaw, Regan and Barker each scored their first goals of the season.
UP NEXT
Virginia closes out its road swing at Princeton on Saturday at 1 p.m.

Comments