No. 10 UVA shuts out No. 23 Syracuse, 7-0
Courtesy UVA Media Relations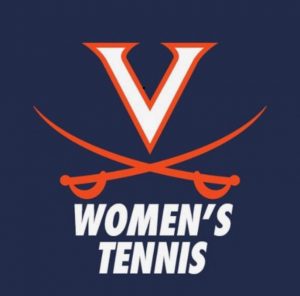 The No. 10 Virginia women's tennis team continued to experience success against nationally-ranked opponents, taking a 7-0 victory over No. 23 Syracuse on Friday afternoon at the Snyder Tennis Center.
It was the seventh win over a nationally-ranked opponent this season for Virginia (10-4, 4-2 ACC) through the first 14 matches of the season. The Cavaliers have faced 11 nationally-ranked foes so far this season.
Virginia claimed the doubles point behind the power of 6-1 wins on courts one and two as both nationally-ranked doubles pairings made quick work of their opponents to put the Cavaliers on top 1-0 in the dual score.
The Cavaliers then got straight-set victories on five courts, including a 6-0, 6-0 victory at three singles from sophomore Amber O'Dell and a 6-1, 6-2 win at the top of the lineup from freshman Natasha Subhash, who is ranked No. 10 nationally. Sophomore Sofia Munera clinched the match victory with her 6-3, 6-4 victory at four singles before Virginia would complete the sweep of the Orange (8-4, 3-2).
MATCH NOTES
Virginia won the doubles point for the 12th time in 14 matches played this season.
The Cavaliers are now 7-4 against nationally-ranked opponents this season and have faced eight opponents ranked in the top 25 in the last nine matches.
Natasha Subhash improved to 25-6 on the season, including a 10-4 mark in dual matches and a 15-4 mark against nationally-ranked opponents in singles.
Sofia Munera has also hit the 20-win mark, improving to 20-11 on the year with her victory.
The doubles tandem of Vivian Glozman and Rosie Johanson are now 11-2 in dual play this season.
UP NEXT
The Cavaliers will return to action on Sunday with a 1 p.m. match against No. 4 Florida State at the Snyder Tennis Center.
No. 10 Virginia 7, No. 23 Syracuse 0
Singles
1. No. 10 Natasha Subhash def. No. 82 Guzal Yusupova (SU) – 6-2, 6-1
2. No. 47 Rosie Johanson def. Miranda Ramirez (SU) – 6-3, 4-6, 6-2
3. No. 95 Amber O'Dell def. Sofya Golubovskaya (SU) – 6-0, 6-0
4. No. 86 Sofia Munera def. Kim Hansen (SU) – 6-3, 6-4
5. Chloe Gullickson def. Sofya Treshcheva (SU) – 6-4, 6-4
6. Vivian Glozman def. Zeynep Erman (SU) – 6-3, 6-3
Order of Finish: 3, 1, 4, 5, 6, 2
Doubles
1. No. 51 Gullickson/O'Dell def. Erman/Yusupova (SU) – 6-1
2. No. 41 Glozman/Johanson def. Golubovskaya/Treshcheva (SU) – 6-1
3. Munera/Subhash vs. Hansen/Ramirez – 4-4 (unfinished)
Order of Finish: 2, 1

Comments