No. 13 Hoos get back on track with convincing 64-57 win over Clemson
By Scott Ratcliffe
It was home, sweet home for No. 13 Virginia Tuesday night, as the Cavaliers put an end to their two-game road losing streak with a 64-57 win over Clemson, in a battle between two teams fighting for a share of the ACC regular-season title.
UVA (22-6, 14-5 ACC) emerged victorious, thanks to what coach Tony Bennett referred to as "being true to who we are." After a sluggish 0-for-8 start, the Wahoo offense came alive, using  an early 17-2 Cavalanche to create separation and gain momentum, and the visiting Tigers could never claw their way back.
With the win, the Hoos clinched one of the conference's top four seeds and a double-bye in next week's ACC Tournament in Greensboro, and after Saturday's game against Louisville will have until Thursday's quarterfinal round to rest and prepare.
As Bennett added afterwards, the victory was "far from perfect," but one the team will gladly take after a stretch of poor play, heading into this weekend's regular-season finale.
"We just decided to go back to some of the things we've done, mixed in with the other stuff, and I thought that was a good lift," Bennett said of a return to the 'sides' offense that has been rarely used this season. "We just saw some good, tough movement, hard screens, getting different kinds of looks, and had the way I think that for this game we needed to play like."
Jayden Gardner, Armaan Franklin and Isaac McKneely each scored a dozen points to lead the way, with Ryan Dunn providing an early spark and finishing with 10 points, as the Hoos put together a total team effort to capture the much-needed win.
The Tigers (21-9, 13-6) came into the contest with another resume-building road upset on their minds, after blasting NC State by 25 on its home floor over the weekend, but their early 5-0 lead quickly evaporated with the defining UVA spurt to start the contest.
Dunn got it started with a block on one end and a graceful alley-oop lay-in on the other, adding a free throw for a three-point play to finally get the Cavaliers on the board nearly five minutes in (15:12), 5-3.
After a Reece Beekman steal-and-slam followed by a 3-pointer the next trip down, Dunn wasn't finished. The 6-foot-8 first-year forward sank his fifth 3-pointer of the season out of the ensuing media break before putting back a Taine Murray miss to cap the run, giving the Hoos a 17-7 advantage midway through the first half.
Clemson pulled within five by halftime and cut it to three on the opening possession of the second half, but the Cavaliers had another answer. This time, it was a 13-2 run that pushed the UVA lead to 14, 41-27, with 12:45 remaining.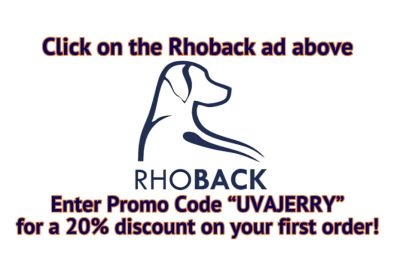 Franklin sank a triple at the tail end of the scoring run, after the Hoos had started the night shooting just 3 for 14 from long range. The Indiana transfer followed that up with a free-throw line jumper, making it 9 unanswered points for the home team, and Clemson coach Brad Brownell had seen enough, and called for timeout ahead of the upcoming under-12 media break.
"[The Hoos] were just a little bit tougher than we were on some certain plays, that in a game like this where you're battling on the road in a difficult environment against a very good team that's very hungry, you've got to make a few more plays," said Brownell.
Just as it felt like the Tigers were going to make a run of their own and get within striking distance, McKneely scored 8-straight Cavalier points across a span of two minutes. The sharpshooting freshman from Poca, W.Va., sank a sidestep triple from the top of the key, then buried a long jumper before completing his own personal flurry with an impressive three-point play, as Kihei Clark perfectly set his younger teammate up with a beautiful bounce pass for a backdoor-curl reverse off the glass.
"Literally the possession before, Kihei told me to do that," McKneely revealed in the postgame chat. "He said, 'When you go off that screen, just curl to the rim. It'll be there, I promise.' I was like okay, and it was. Playing with Kihei is amazing, he seems like he always just finds me in the right spots… he's just a mastermind with the ball."
When Clemson was able to trim their deficit back to single digits, 49-41, Gardner followed up a Clark miss and then knocked down a couple of his patented midrange baseline jumpers to extend the Wahoo lead back to 12, 57-45, with 5:35 remaining.
That turned out to be the final UVA field goal, as the Hoos misfired on their final five attempts of the night, but made 7 of 9 free-throw tries over the last 1:56 to seal the deal.
Virginia shot 41 percent (22 for 54) from the field, 26 percent from downtown (5 for 19) and 68 percent (15 for 22) from the foul line, outrebounding the Tigers by a 38-32 margin. The Hoos forced 11 Clemson turnovers and turned them into 13 points, while only giving it away 8 times themselves (5 Clemson points). UVA collected 10 steals on the night and blocked 4 shots, as the bench outscored the Tigers' by a 24-7 count (all 24 of those points came from the two first-years, Dunn and McKneely).
In addition to scoring in double figures for the eighth time in his last 10 outings, Gardner came up with a game-high 9 rebounds, while Beekman filled the stat sheet with 7 points, 8 assists, 3 rebounds, 2 blocks and 4 steals. Clark struggled with his shot, misfiring on all 7 of his field-goal attempts (0 for 5 from 3-point range), but dished out 6 assists and registered 2 steals and a block to contribute to the victory.
Clemson was led by PJ Hall's 19 points and 9 rebounds, while Hunter Tyson added 17 points and 9 boards in the losing effort, as the Tigers shot at a higher clip overall (42 percent from the field, 32 percent from deep, 80 percent from the line), but as Brownell put it, "I think both teams played exceptionally hard; [the Cavaliers] played a little better than we did."
Team Notes
Courtesy UVA Media Relations
No. 13 Virginia improved to 22-6, 14-5 ACC
Virginia clinched a top-4 seed and double bye at the ACC Tournament
Virginia is 14-1 (9-0 ACC) at John Paul Jones Arena in 2022-23
UVA went on a 9-0 run to gain a 41-27 lead
UVA led 28-23 at halftime, improving to 16-1 when leading at the half
UVA went on a 17-2 run to gain a 17-7 lead
UVA missed its first eight field goal attempts before Ryan Dunn's 3-point play
Virginia owned a 24-7 advantage in bench points
Series Notes
Virginia is 81-53 all-time vs. Clemson, including a 47-17 home record, in a series that dates to 1935-36
UVA has won 13 of the last 14 meetings in the series
UVA is 15-3 in its last 18 meetings against the Tigers
Head coach Tony Bennett is 15-4 all-time vs. Clemson
Player Notes
Double Figure Scorers: Jayden Gardner (12), Armaan Franklin (12), Isaac McKneely (12), Ryan Dunn (10)
Franklin reached double figures for the 54th time
Gardner reached double figures for the 120th time
McKneely reached double figures for the sixth time
Dunn reached double figures for the second time
Taine Murray played his first game since Jan. 28 vs. Boston College
Reece Beekman had a game-high four steals
UVA started Gardner, Kihei Clark, Beekman, Franklin and Ben Vander Plas for the 13th-straight game
UP NEXT
Virginia closes out the regular season at JPJ on Saturday at 2 p.m. against Louisville. The team will honor its seniors prior to tip off.