No. 14 Virginia wins double OT thriller against No. 20 Duke
Courtesy UVA Media Relations
The No. 14 Virginia field hockey team (6-3, 2-1 ACC) picked up a 3-2 double overtime victory against No. 20 Duke (4-6, 0-3 ACC) on Friday at Turf Field in Charlottesville.
Senior Amber Ezechiels scored the game-winner with 1:42 remaining in the second overtime.
The Cavaliers jumped to an early lead with Amber Ezechiels scoring on UVA's first penalty corner 4:34 into the game. The 1-0 score held through the remainder of the first half, but the Blue Devils tied it up 1:30 into the second half when Leah Crouse picked up a rebound off the goalie pads after an initial save and put it into the net. The Blue Devils struck again early in the fourth quarter with Hannah Miller knocking a pass into the corner of the net to give Duke a 2-1 lead. Senior back Makayla Gallen tied the game with eight minutes remaining in regulation, knocking in a second-chance shot after a penalty corner. Duke had a penalty corner in the final minute of regulation, but did not manage to get off a shot, sending the game into extra time.
With 1:37 remaining in the first overtime, Rachel Robinson was issued a green card, giving Duke a man-up advantage. Amber Ezechiels was issued a green card with 15 seconds left in the period, which put UVA down two players for the remainder of the period and the first 23 seconds of the second overtime. The Cavaliers managed to play out both penalties and return to full strength only to have Duke earn a penalty corner, but the shot by Crouse went wide of the mark.
Virginia's scoring chance came in the final two minutes of the second overtime when Adele Iacobucci forced a turnover. Annie McDonough took off on a quick restart, racing down through the empty midfield into the offensive zone. She and Ezechiels had a 2-v-1 against a Duke defender. McDonough passed the ball across the circle to Ezechiels who made a move on the goalie to create an open line to the goal. She fired off a shot and ended the game.
Support JerryRatcliffe.com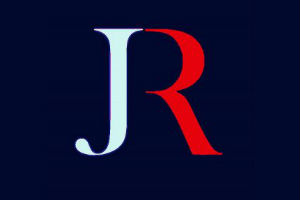 Make a one-time or recurring gift to support JerryRatcliffe.com online below. Your gift is not tax-deductible. Thank you for your support of JerryRatcliffe.com and the "Jerry Ratcliffe Show" podcast!