No. 15 Houston next for Virginia
Courtesy UVA Media Relations
Virginia travels to No. 15 Houston in nonconference action on Tuesday, Nov. 16. Tipoff at Fertitta Center is slated for 8 p.m. on ESPN.
For Openers
UVA meets Houston for the first time since 1989-90.
UVA meets its first ranked opponent and is 47-38 against ranked foes in the Tony Bennett era.
• UVA is 147-42 (.778) in nonconference action under Bennett, including a 64-34 mark away from John Paul Jones Arena.
Virginia and Houston have been two of college basketball best programs over the past five seasons. UVA is 108-21 during the five-year span, while Houston is 113-24.
Jayden Gardner has averaged 18 points and 10.8 rebounds in four career games against Houston. Gardner tallied 29 points and 19 rebounds in a 69-59 loss to the Cougars at East Carolina.
Broadcast Information
The Virginia-Houston game will be televised on ESPN and streamed online at WatchESPN.com and ESPN App.
The game will also be broadcast on Virginia Sports Radio Network, VirginiaSports.com and Virginia Sports app.
Live statistics will be located on VirginiaSports.com and the Virginia Sports app.
The Head Coach
Dean and Markel Families Head Men's Basketball Coach Tony Bennett has a 296-104 (.740) mark in 13 seasons at Virginia and 365-137 (.727) career mark in 16 seasons as a head coach.
The three-time National (2007, 2015 and 2018) and four-time ACC Coach of the Year (2014, 2015, 2018 and 2019) guided the Cavaliers to their 10th ACC regular-season championship in 2020-21.
In 2018-19, Bennett led the Cavaliers to their first NCAA national championship, a share of their ninth ACC regular-season title and a school-record 35 wins.
Bennett has led UVA to 10 consecutive postseason appearances (2012-21) and seven consecutive NCAA tournaments (2014-21).
Hoo Are These Cavaliers?
We play defense, take good shots, share and take care of the basketball, rebound and play more defense.
UVA is led by its returning backcourt of Kihei Clark (9.5 ppg & 3.5 apg) and Reece Beekman (7.5 ppg, 4.5 apg & 5.0 spg), and the additions of transfers Jayden Gardner (18 ppg, 8.5 rpg) and Armaan Franklin (14 ppg).
Clark has played 95 games at UVA and was an All-ACC honorable mention selection last season, while Beekman had a team-high 30 steals and was second with 75 assists.
The Cavaliers added transfers Gardner (East Carolina) and Franklin (Indiana) to fill the void left by 2020-21 standouts Sam Hauser (16.0 ppg), Jay Huff (13.0 ppg) and Trey Murphy III (11.3 ppg).
Gardner averaged 18.5 points and 8.9 rebounds in 79 career games at East Carolina, while Franklin averaged 11.4 points and shot 42.5 percent from 3-point range for the Hoosiers in 2020-21.
Kadin Shedrick (8.5 ppg & 6 rpg) and Francisco Caffaro ( 5 rpg) anchor the paint, while Carson McCorkle, Kody Stattmann, Taine Murray and Igor MiliĉićJr. provide perimeter depth.
All-Time vs. Houston
UVA is 3-3 all-time vs. Houston in the series that dates back to Dec. 16, 1982 when the teams squared off in Tokyo, Japan.
The Cavaliers defeated the Cougars 72-63 without Ralph Sampson, who missed the game with an illness. UVA radio analyst Jimmy Miller had 14 points in the win for the Cavaliers.
UVA traveled to Hawaii from Japan and suffered its historic loss two games later against Chaminade (with Sampson) on Dec. 23, 1982.
UVA is 0-2 vs. the Cougars in Houston, including an 81-58 loss on Feb. 7, 1988.
Last Time vs. the Cougars
Bryant Stith scored a game-high 26 points to lead Virginia to a 72-54 win over Houston on Dec. 10, 1989.
Anthony Oliver added 14 points and John Crotty chipped in 12.
Carl Herrera and Byron Smith each had 13 points for Houston.
UVA trailed 32-30 at the half, but outscored Houston by 20 points (42-22) in the second half.
UVA vs. Ranked Opponents
UVA was 1-3 vs. ranked opponents in 2020-21.
The Cavaliers were 4-2 against ranked opponents in 2019-20.
UVA is 47-38 against ranked opponents in the Tony Bennett era.
UVA's 11 ranked wins in 2018-19 marked a school record.
UVA is 160-333 vs. ranked opponents since 1953-54.
UVA is 1-31 all-time vs. No. 1-ranked opponents (86-73 win vs. No. 1 North Carolina on Jan. 30, 1986).
On The Horizon
Virginia hosts Coppin State on Friday, Nov. 19. Tipoff at John Paul Jones Arena is set for 7 p.m. on Regional Sports Networks.
Support JerryRatcliffe.com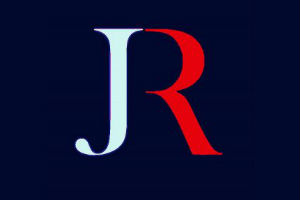 Make a one-time or recurring gift to support JerryRatcliffe.com online below. Your gift is not tax-deductible. Thank you for your support of JerryRatcliffe.com and the "Jerry Ratcliffe Show" podcast!