No. 2 Texas tops No. 3 Virginia in regatta
Courtesy UVA Media Relations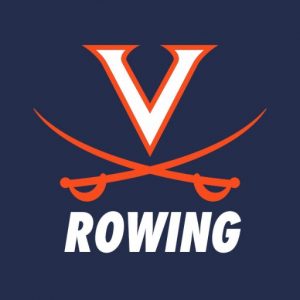 No. 2 Texas won all four races against No. 3 Virginia in rowing action Sunday at Rivanna Reservoir.
The Longhorns topped the Cavaliers in the Varsity Eight (6:15.2-6:27.0), Second Varsity Eight (6:28.5-6:34.5), Varsity Four (7:11.8-7:20.2) and Second Varsity Four (7:26.5-7:42.2).
"Texas is good," Virginia head coach Kevin Sauer said. "We battled hard and they were better. Many thanks to coach Dave O'Neill and UT for making the trip."
Virginia's Third Varsity Eight defeated the UVA Fourth Varsity Eight (6:52.4-7:04.0) in an exhibition race.
The regatta against Texas served as the Cavaliers' final tune-up for the ACC Championships on Friday and Saturday, May 14-15 on Lake Hartwell in Clemson, S.C. UVA has won 10 consecutive ACC championships and 19 of 20 overall.
Results
Varsity Eight: 1. Texas, 6:15.2, 2. Virginia, 6:27.0
Second Varsity Eight: 1. Texas, 6:28.5, 2. Virginia, 6:34.5
Varsity Four: 1. Texas, 7:11.8, 2. Virginia, 7:20.2
Second Varsity Four: 1. Texas, 7:26.5, 2. Virginia, 7:42.2
Virginia Lineups
Varsity Eight: Coxswain Colette Glass, Stroke: Sonja Schlosser, 7: Sophia Kershner, 6: Leia Till, 5: Abbie Bird, 4: Alli Terblanche, 3: Cate Porter, 2: Katy Flynn, Bow: Grace Comerford
Second Varsity Eight: Coxswain Janet Conklin, Stroke: Tessa Otting, 7: Tahne Badenhorst, 6: Jamey Bulloch, 5: Nicola Lawless, 4: Bianka Smeulders, 3: Lily Jarrett, 2: Hailey Barnett, Bow: Carrie Warner
Varsity Four: Coxswain ViVi Van Ingen, Stroke: Kate Kelly, 3: Maggie Taylor, 2: Casey Martin, Bow: Larkin Brown
Second Varsity Four: Coxswain Gabby Grob, Stroke: Beatrice Jones, 3: Ailbhe O'Grady, 2: Lily Bernero, Bow: Brooke Rickert
Third Varsity Eight: Coxswain Zoe Tekeian, Stroke: Casey Reed, 7: Charlotte Quinn, 6: Nel Straub, 5: Eva Frohnhofer, 4: Parker Cuthbertson, 3: Lindsay Barkett, 2: Elizabeth Kilgore, Bow: Cameron Bentley
Fourth Varsity Eight: Coxswain Emma Bradish, Stroke: Grace Lebo, 7: Katie Stephens, 6: Lauren Orr, 5: Izzie Bird, 4: Brooke Carmody, 3: Sam Mazza, 2: Liv Kimche, Bow: Amelia Parizek
Support JerryRatcliffe.com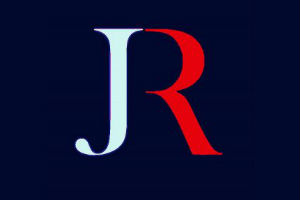 Make a one-time or recurring gift to support JerryRatcliffe.com online below. Your gift is not tax-deductible. Thank you for your support of JerryRatcliffe.com and the "Jerry Ratcliffe Show" podcast!