No. 2 Virginia explodes for five goals in win at Syracuse
Courtesy UVA Media Relations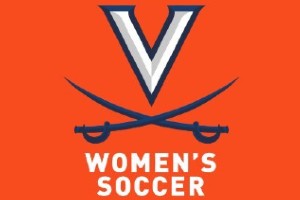 The No. 2 Virginia women's soccer team exploded for five goals in under 12 minutes to take a 5-0 victory at Syracuse on Sunday. Haley Hopkins tallied a brace and an assist in that offensive onslaught, including hitting the game-winning goal.
GOALS
55' – UVA: Haley Hopkins (Lia Godfrey)
58' – UVA: Lizzy Sieracki (Taryn Torres)
61' – UVA: Lia Godfrey (Haley Hopkins)
62' – UVA: Haley Hopkins (Alexa Spaanstra)
67' – UVA: Lacey McCormack (Alexis Theoret)
HOW IT HAPPENED
Virginia's offensive explosion started in the 55th minute when Lia Godfrey lofted a cross from distance toward the back post. Haley Hopkins came rushing and met the ball with a leaping header she sent past the keeper and in the center of the frame for the goal.
Lizzy Sieracki then extended the lead as Taryn Torres played a corner to the back post where a wide open Siearcki knocked it to her feet with her chest and poked it in. Three minutes later the Cavaliers (12-1-1, 5-0-1 ACC) would add the first of two goals in just over a minute when Hopkins found Godfrey for a strike and the Spaanstra found Hopkins for her second goal of the day.
Lacey McCormack capped the scoring with her goal in the 67th minute as Alexis Theoret found her for the score.
NOTES ON THE GAME
With the win, Virginia improved to 7-0-0 all-time against Syracuse (4-8-1, 0-6-0) and 3-0-0 in games at Syracuse.
Haley Hopkins tied a career high five points – a mark set at Vandy vs. Georgia (9/30/18) and Ga. State (8/22/19).
Lacey McCormack hit her first goal of the season with her score in the 67th minute. Her second career goal.
Laurel Ivory and Cayla White combined for the shutout. It is Virginia's fifth shutout through six ACC games.
The shutout of the Orange was also the 10th shutout of the season for the Cavaliers.
Alexis Theoret's assist was her third of the season – all in the last five games.
With her assist on the first Hopkins goal, Lia Godfrey matched her total number of assists from last season (9).
FROM HEAD COACH STEVE SWANSON
"It was really two completely different halves. We struggled to generate many quality chances in the first half as we were a bit impatient and tended to settle for longer shots. But in the second half we put more pressure on their defense and we were able to get in their attacking box more. Certainly our set plays were a difference today."
UP NEXT
Virginia returns home after four-straight games on the road to host No. 24 Notre Dame on Sunday, Oct. 17. The match is set for a 3 p.m. kick on ACC Network.
Support JerryRatcliffe.com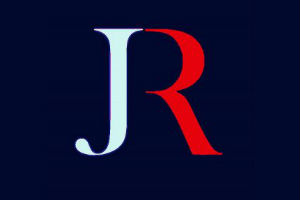 Make a one-time or recurring gift to support JerryRatcliffe.com online below. Your gift is not tax-deductible. Thank you for your support of JerryRatcliffe.com and the "Jerry Ratcliffe Show" podcast!