No. 4 seed Virginia will take on MAC long shot tourney champ Ohio U
By Jerry Ratcliffe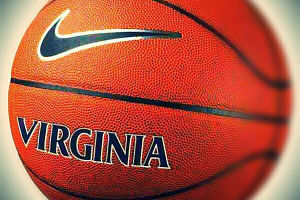 Virginia received a huge break from the NCAA Tournament selection committee on Sunday when the Cavaliers were designated to play their first game on Saturday against Mid-American Conference Tournament champion Ohio University.
After withdrawing from the ACC Tournament semifinals last Friday after one of its players tested positive for the Covid virus, the Cavaliers' postseason was suddenly in doubt. Virginia has until Tuesday night to report that it is healthy enough to participate.
As reported on this site Saturday night, an NCAA source told us that the organization was working with Virginia in order to help the Cavaliers make it to Indianapolis, site of the entire NCAA Tournament. By playing its first game on Saturday, UVA has an extra day to clear protocols and qualify to participate.
For Virginia, it's a matter of Covid testing, hoping no further players test positive.
Should the Cavaliers pass those protocols, they are a No. 4 seed in the West Region, where the No. 1 seed, Gonzaga, resides. The Zags finished the regular season as the nation's No. 1 ranked team and undefeated at 26-0. No team has finished the entire season unbeaten since Bob Knight's 1976 Indiana Hoosiers did it.
Gonzaga humiliated Virginia in late December after the Cavaliers were coming off a long Covid pause.
But first, Tony Bennett's Wahoos will have to get by Ohio, and then face the winner of the No. 5 Creighton vs. No. 12 UCSB contest.
Ohio is in the NCAA field for the first time since 2012 when the Bobcats stunned Michigan on their way to the Sweet 16. Ohio, 16-7, knocked of MAC favorite Buffalo, 84-69 on Saturday night. Buffalo was aiming at its third consecutive MAC title.
"I wanted these guys to experience the same things that I experienced," said second-year Ohio coach Jeff Boals, an Ohio alum. "This is going to be a memory of a lifetime. They'll be bonded for a lifetime."
Boals was one of the captains on the Bobcats 1994 NCAA team.
Ohio, the fifth seed, was a longshot to win its tournament this past week but put together an impressive three-day run. The Bobcats had lost to Buffalo by 20 points on Feb. 27.
Ohio's season was halted by the Covid virus at one point this season, like most every other team in the NCAA.
Jason Preston led the Bobcats in the championship game with 22 points, and was helped by Ben Roderick's 20 and Dwight Wilson III's 17. Preston, a junior guard, was named the tournament's most outstanding player.
Ticket Information
The NCAA has provided an extremely limited number of tickets to schools participating in the NCAA tournament first and second rounds. As a result, ticket requests are limited to Virginia Athletics Foundation donors and Virginia men's basketball season ticket holders in UVA's block.
Ticket requests for NCAA Tournament first and second-round games will begin online at VirginiaSports.com on Sunday, March 14. Eligible donors and season ticket holders should use their registered online account, and will be notified via email when they can place their request. Tickets may also be requested by calling the Virginia Athletics Ticket Office at 1-800-542-8821 on Monday, March 15 from 9 a.m. until 2 p.m. The deadline to request tickets is Monday, March 15 at 2 p.m.
Requests for the limited number of seats will be filled according to Virginia Athletics Foundation priority points order. Account holders who receive tickets will be notified by email Monday night with more ticket information. All tickets for the 2021 NCAA Men's Basketball Tournament will be delivered electronically.
Tickets outside of Virginia's seating block may be available to purchase through the NCAA. Visit NCAA Ticketing to review ticket availability and to purchase tickets.
For more information on ticket availability in Virginia's block throughout the 2021 NCAA Tournament, click here.
Support JerryRatcliffe.com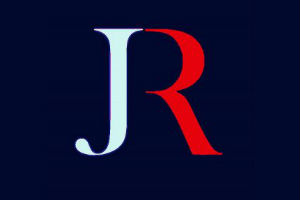 Make a one-time or recurring gift to support JerryRatcliffe.com online below. Your gift is not tax-deductible. Thank you for your support of JerryRatcliffe.com and the "Jerry Ratcliffe Show" podcast!