No. 5 Virginia captures ACC regular-season title with 4-1 win at Louisville
Courtesy UVA Media Relations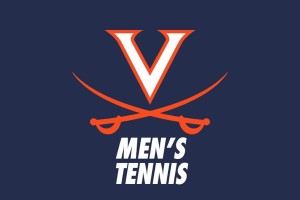 The No. 5 Virginia men's tennis team closed out the regular season with a 4-1 win at Louisville on Sunday at the Bass-Rudd Tennis Center in Louisville, Ky.
With the victory, the Cavaliers (18-2, 12-0 ACC) earned the ACC regular-season title for the 14th time in program history and for the first time since 2016. This is the 11th time the team has gone undefeated in the ACC and the first since 2015.
Freshman Jeffrey von der Schulenburg (Zurich, Switzerland) clinched the victory with a win on the top singles court.
In doubles, the Cavaliers and Cardinals (10-10, 3-8 ACC) split decisions on court one and three. Junior William Woodall (Washington, D.C.) and senior Matthew Lord (Bloomfield, Conn.) won 7-5 on court two to clinch the point.
In singles, junior Ryan Goetz (Greenlawn, N.Y.) gave UVA a 2-0 lead with a 6-2, 6-3 victory on court four. Freshman Iñaki Montes (Pamplona, Spain) made it 3-0 with a 7-6 (4), 6-1 win against Sergio Hernandez on court three. Louisville picked up a point with a win on court two to make it 3-1.
On court one, von der Schulenburg rallied from a 3-0 deficit in his first set against Tin Chen to win it in a tiebreaker, 7-4. Von der Schulenburg also recovered from suffering an early break in his second set to win 7-5 and clinch the 4-1 victory for the Cavaliers.
#5 Virginia 4, #50 Louisville 1
Singles competition
#24 J vd Schulenburg (VA) def. Tin Chen (LOU-MT) 7-6 (4), 7-5
#57 Fabien Salle (LOU-MT) def. Chris Rodesch (VA) 4-6, 6-3, 6-4
#49 Inaki Montes (VA) def. #71 Sergio Hernandez (LOU-MT) 7-6 (4), 6-1
#96 Ryan Goetz (VA) def. Josh Howard-Tripp (LOU-MT) 6-2, 6-3
Matthew Fung (LOU-MT) vs. Gianni Ross (VA) 4-6, 7-6 (6), 1-1, unfinished
David Mizrahi (LOU-MT) vs. William Woodall (VA) 7-5, 6-7 (5), unfinished
Doubles competition
#63 Matthew Fung/Fabien Salle (LOU-MT) def. J vd Schulenburg/Inaki Montes (VA) 6-2
William Woodall/Matthew Lord (VA) def. #89 Tin Chen/Sergio Hernandez (LOU-MT) 7-5
Ryan Goetz/Gianni Ross (VA) def. Kyle Tang/Alex Wesbrooks (LOU-MT) 6-0
Order of finish: Doubles (3,1,2); Singles (4,3,2,1)
T-2:45 A-75
Comments