No. 6 Virginia hangs on for 67-62 win, season sweep at Syracuse
By Scott Ratcliffe
Make it seven wins in a row for the Virginia men's basketball team, as the sixth-ranked Cavaliers completed the season sweep of Syracuse on Monday night, gutting out a hard-fought, 67-62 victory.
Up by two in the final minute of regulation, UVA senior forward Jayden Gardner's midrange jumper from the foul line with 33.7 seconds to play gave his team a two-possession edge, 66-62, and the Orange couldn't get their final two desperation 3-point attempts to fall.
"The shot clock was running down, so I'm just flashing the high post to get a catch," Gardner recalled of the crucial bucket. "I get a catch and I see the defense is basically attached to a man, so I got the guy who just checked in for [Jesse Edwards], so I just gave him a little jab and stepback, got into his chest and I got a big shot for the team."
The Cavaliers (17-3, 9-2 ACC) built a 7-point lead early in the second half that was quickly erased, as the Orange (13-10, 6-6) responded with 12 unanswered points and grabbed a 51-46 advantage on a Jesse Edwards 3-point play with 12:04 to play.
Virginia hung around, despite making just two field goals in a span of over seven minutes, and got to within three, 54-51, by the under-8 timeout with 7:53 to play. Senior guard Armaan Franklin sank back-to-back triples out of the break, one to tie it up and one to put the Wahoos back in front, 57-54, with 5:49 remaining.
Tied at 57-all with 4:01 on the clock, Virginia guard Reece Beekman drew a foul on Edwards, his fourth, and knocked down a pair of free throws to put the Hoos ahead to stay. Edwards split two freebies on the other end to trim it to a point with 3:40 left, but that's as close as it would get.
Kihei Clark drilled a huge second-chance 3-pointer after Ben Vander Plas made a spectacular save to avoid a turnover, the ball wound up in Clark's hands as he was wide open at the top of the key, and he calmly put the Cavaliers ahead by four.
"The play of the game probably is when Ben was out of bounds, hustled, saved it, established two feet in, and then Kihei got the 3 at the top, that was huge," said UVA coach Tony Bennett. "Obviously, Jayden's shot was huge, there's a lot of them, but that play, we needed that one."
After a Syracuse turnover, Clark connected on both ends of a one-and-one opportunity to make it 64-58 with 2:35 to go, as the Orange turned up the full-court pressure.
Syracuse freshman point guard Judah Mintz scored to cut it back to four, then down to two, 64-62, with a pair from the charity stripe with 1:47 left, after Vander Plas tripped him up trying to chase down a loose-ball rebound on the other end.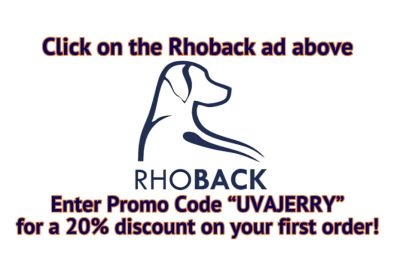 Gardner misfired on a turnaround baseline jumper on the next trip down, but then Edwards picked up an offensive foul, his fifth, and had to sit and watch the final minute from the bench. From there, Mintz misfired on a tough attempt from downtown, Gardner secured the rebound and kicked it to Franklin, who split two free throws with 13.6 to go for the final result.
UVA has now defeated Syracuse five-straight times, including five in a row at the JMA Wireless Dome. The Cavaliers shot 46 percent on the night (23 for 50), 43 percent from long range (9 for 21) and 80 percent (12 for 15) from the line, outrebounding the Orange, 29-25.
Both teams committed 14 turnovers — seven in each half — but Virginia was able to turn those Orange miscues into 20 points (Syracuse had 11 off of turnovers). The Orange dominated the points in the paint in the first half, 26-8, but Virginia won that category after halftime, 12-10.
Gardner finished with a team-high 17 points on 6-for-11 shooting to go with a game-high 8 rebounds and a pair of steals. Clark, who became the ACC's all-time minutes-played leader during the contest, notched his third career double-double with 12 points and a game-high 10 assists.
Franklin added 12 points (3 for 9 from 3-point range), as he's now scored in double figures in each of his last 10 games. Vander Plas had 7 points, 7 rebounds and 6 assists, while Isaac McKneely added a pair of 3-pointers (6 points), and Kadin Shedrick was 2 for 2 for 4 points, and played solid defense on Edwards during his 11 minutes off the bench.
Syracuse shot 50 percent (24 for 48) from the field, 20 percent from downtown (3 of 15) and 61 percent (11 for 18) from the free-throw line. Mintz led all scorers with 20 points, while Edwards finished with 14 points, 7 rebounds, 2 blocks and 2 steals.
"He's really a much-improved player from his time here," Bennett said of Edwards. "We couldn't handle him one-on-one, and so when we got aggressive with our post trap, it was our best chance. It does leave some openings on the back side, but if you're quick to cover, it was better than the alternative. I think they got one 3 out of it in the second half, but the amount of turnovers and things that happened from it, and that made us fly around, it was well worth it."
Syracuse's leading scorer on the season, senior guard Joseph Girard III, was held to 7 points on 3-of-12 shooting, including 1 of 4 from 3-point land.
Team Notes
Courtesy UVA Media Relations
Virginia (17-3, 9-2 ACC) has a seven-game win streak
UVA is 7-2 away from John Paul Jones Arena
UVA has a five-game win streak vs. Syracuse and five-game win streak at JMA Wireless Dome
Syracuse went on a 12-0 run to gain a 51-46 lead
UVA started the second half on a 6-0 run to gain a 42-35 lead
UVA started the game on a 10-2 run
Syracuse gained its first lead at 24-23
UVA shot 61.9 percent in the first half (13 of 21 and 6 of 10 3's) and led 36-35
UVA forced one shot clock violation
Series Notes
UVA is 13-6 all-time against Syracuse, including an 11-2 mark in ACC action, in the series that dates to 1983-84
UVA is 6-2 vs. Syracuse at JMA Wireless Dome
UVA has held the Orange to 69 or fewer points in each of the last 15 meetings between the teams
Head coach Tony Bennett is 12-3 all-time against Syracuse
Player Notes
Double Figure Scorers: Jayden Gardner (17), Kihei Clark (12), Armaan Franklin (12)
Clark added a season-high 10 assists for his third career double-double
Clark (4,904 minutes) passed Duke's Kyle Singler (4,887 from 2008-11) for first on the ACC's career minutes played list
Clark reached double figures for the 63rd time
Gardner reached double figures for the 114th time
Franklin has a 10-game double figure streak and 49 career games with 10-plus points
McKneely has a nine-game 3-pointer streak
McKneely has made two or more 3-pointers in 10 games
Vander Plas had a season-high six assists
UVA started Clark, Beekman, Franklin, Gardner and Vander Plas for the fifth straight game
UP NEXT
The Cavaliers will aim for a second-straight season sweep this week when they travel to Blacksburg for Saturday's noon tipoff against Virginia Tech (ESPN2).