No. 7 Cavaliers hold off late rally, escape Louisville with 61-58 victory
By Scott Ratcliffe
In what was a lopsided matchup on paper coming in, Wednesday's Virginia-Louisville game turned out to be much more of a dog fight, which came down to the final possession. Ultimately, the No. 7 Cavaliers prevailed, 61-58, despite nearly blowing a comfortable late lead.
Virginia has now won six in a row against the Cardinals, and 15 of the last 16, but nearly let this one slip away, even after being favored by 17 on the road.
After not giving the ball away in the opening half, UVA (20-4, 12-3 ACC) committed 6 turnovers after halftime, as the last-place Cardinals (3-23, 1-14) began chipping away and tied the game at 44-all midway through the second half.
That's when graduate point guard Kihei Clark decided to place his stamp on the contest, spearheading a 9-0 Cavalier run that led to a 10-point advantage with 5:15 to play. Clark ended up scoring 9 of the Wahoos' final 17 points of the night, and finished with a team-high 14 to go with a game-high 6 assists and 4 rebounds.
But the Cards would not go quietly, continuing to knock down shots and keep themselves within striking distance down the stretch.
UL freshman Mike James had an immediate response, sinking a triple on the next trip down, and then Sydney Curry's putback got it back down to 55-50 with 4:16 remaining. The KFC Yum! Center was rocking, and the Louisville faithful had hopes of seeing their team come up with a season-defining upset.
Virginia first-year marksman Isaac McKneely quieted the red-clad crowd, however, nailing a 3-pointer off a nice Clark dish with 3:45 to go that stretched the Hoos' lead back to eight.
Jayden Gardner's bucket with 3:06 showing on the clock made it 60-52 and turned out to be the last Virginia field goal of the evening, as Clark missed a layup which led to a pair of El Ellis free throws to trim it to four, 60-56, with 1:16 remaining.
After Clark split a pair from the stripe, Louisville's JJ Traynor made it a one-possession affair with his basket with 31 seconds on the clock. Clark was quickly fouled on the ensuing inbounds pass, but missed the front-end of a one-and-one opportunity, and Kenny Payne's squad had one more crack at it.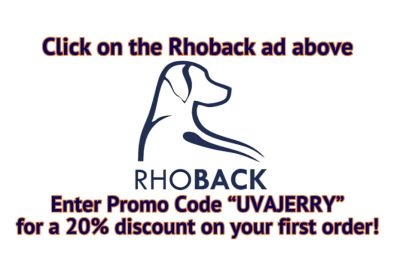 After passing the ball around the perimeter searching for a good look with the precious final seconds ticking away, Louisville's last gasp wound up in the hands of freshman guard Kamari Lands, who came up well short on his desperation attempt with two ticks left. Ben Vander Plas secured the rebound as the Hoos survived and remained in a tie with Pitt for first place.
The Cardinals jumped out to an early lead in the first half, but Virginia closed out the period with a 12-0 run to turn a 9-point deficit into a 29-26 halftime edge. Armaan Franklin scored 12 of his 14 points before the break.
On the night, the Hoos shot 44 percent (23 for 52) from the field, 33 percent (6 of 18) from downtown and just 56 percent from the free-throw line (9 for 16), and were edged on the glass, 31-30. UVA produced 30 points in the paint and 13 points off of 10 UL turnovers.
Clark tied London Perrantes for most starts in UVA history with 132, and needs just three more assists to become the school's all-time leader. He passed Shane Battier on the ACC's all-time wins list with 71. Vander Plas added a double-double, his first as a Cavalier, with 10 points and a game-high 11 rebounds, while Gardner added another double-figure scoring performance with 10 points.
Ellis led all scorers with 21 points on 7-of-14 shooting (3 for 6 from deep) in the loss, while Jae'lyn Withers scored 12 points and James added 10.
Team Notes
Courtesy UVA Media Relations
No. 7 Virginia improved to 20-4, 12-3 ACC
UVA posted its 11th 20-win season under Tony Bennett
UVA is 8-3 away from home, including a 6-3 true road record
Virginia has a six-game win streak vs. Louisville
Kihei Clark passed Duke's Shane Battier as the ACC's all-time winningest player with 71 ACC regular-season and tournament wins
Virginia is 9-2 all-time at the KFC Yum! Center
UVA went on a 9-0 run to gain a 53-44 lead
Louisville gained a 42-41 lead
UVA went on a 6-0 run to gain a 37-30 lead
UVA went on a 12-0 run to gain a 29-26 halftime lead
Louisville led by nine points a pair of times in the first half
UVA was 11 of 31 from the field in the first half
UVA started 0 for 6 until a Ben Vander Plas rebound basket at 17:07
UVA forced one shot clock violation
UVA had six turnovers (0 in the first half)
Series Notes
Virginia is 21-5 all-time vs. Louisville in a series that dates to 1923-24
UVA has won 15 of the last 16 meetings
The Cavaliers are 10-4 vs. the Cardinals in Louisville
UVA is 16-2 vs. Louisville since the Cardinals joined the ACC
Tony Bennett is 16-2 vs. Louisville as head coach at Virginia
Player Notes
Double Figure Scorers: Kihei Clark (14), Armaan Franklin (14), Ben Vander Plas (10), Jayden Gardner (10)
Clark is tied for first on UVA's career starts list with 132
Clark reached double figures for the 66th time
Franklin reached double figures for the 51st time
Vander Plas reached double figures for the 94th time (9th at UVA)
Gardner reached double figures for the 117th time
Vander Plas added a season-high 11 rebounds for his first double-double at UVA
UVA started Clark, Beekman, Franklin, Gardner and Vander Plas for the ninth straight game
𝐌𝐨𝐬𝐭 𝐰𝐢𝐧𝐬 𝐢𝐧 𝐀𝐂𝐂 𝐡𝐢𝐬𝐭𝐨𝐫𝐲!

🔶⚔️🔷#GoHoos pic.twitter.com/tjT8a1Z1mw

— Virginia Men's Basketball (@UVAMensHoops) February 16, 2023
UP NEXT
The Cavaliers will return to Charlottesville to face Notre Dame, as Fighting Irish coach Mike Brey will be making his final trip to John Paul Jones Arena Saturday at noon (ESPN2).