No. 7 Virginia falls to Virginia Tech
Courtesy UVA Media Relations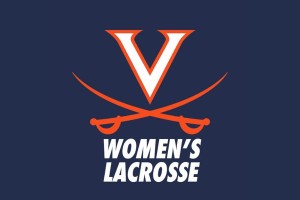 The No. 7 Virginia women's lacrosse team fell 20-15 to Virginia Tech on Saturday at Klöckner Stadium.
Freshmen Mackenzie Hoeg (Mattituck, N.Y.) and Morgan Schwab (Fairport, N.Y.) led UVA (8-7, 3-7 ACC) with three goals each. Sophomore Jaime Biskup (Manorville, N.Y.) had three points with two goals and one assist. Redshirt junior Ashlyn McGovern (Phoenix, Md.) and junior Annie Dyson (Alexandria, Va.) each had two goals.
Redshirt senior Charlie Campbell (Lloyd Harbor, N.Y.) had 11 saves. Both teams finished with 13 ground balls. Virginia Tech led in shots (41-26) and draw controls (21-16). UVA led in caused turnovers (7-5). Paige Petty led VT with six goals.
Virginia fell behind early after a 6-0 run for Virginia Tech (5-10, 1-8 ACC) to start the game. Virginia was on the board at the 20:07 mark when Hoeg scored her first goal of the game. The Hokies scored two then senior Chloe Jones (Slingerlands, N.Y.) found Schwab for a goal at the 15:12 mark. Virginia Tech took a 10-2 lead before Dyson scored to make it 10-3. Senior Olivia Schildmeyer (Upper Arlington, Ohio) scored on the assist from sophomore Riley Hoeg (Mattituck, N.Y.) to make it 11-4 and M. Hoeg scored with the assist from Biskup just before the half as UVA trailed 13-5.
After a goal for VT, Jones assisted McGovern to make it 14-6. Dyson and Schwab had back-to-back goals as UVA cut it to 15-8 with 21:43 to play. VT scored twice before UVA went on a 4-1 run. Junior Lillie Kloak (Ridgewood, N.J.), M. Hoeg, Biskup and McGovern all scored in the run to cut it to 18-12 with 10:44 remaining. VT scored then UVA had goals from Biskup and sophomore Kiki Shaw (Owings Mills, Md.) to make it 19-14. The Hokies scored once more, and Schwab completed her hat trick with 30 seconds left.
Support JerryRatcliffe.com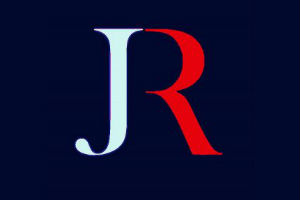 Make a one-time or recurring gift to support JerryRatcliffe.com online below. Your gift is not tax-deductible. Thank you for your support of JerryRatcliffe.com and the "Jerry Ratcliffe Show" podcast!