No. 7 Virginia survives a scare, hangs on to knock off Notre Dame, 57-55
By Scott Ratcliffe
On a day in which Kihei Clark became the all-time assist leader in school history, No. 7 Virginia survived another close finish at John Paul Jones Arena Saturday, hanging on for a 57-55 win over Notre Dame to remain atop the ACC standings with four games to go.
The Cavaliers (21-4, 13-3 ACC) held a three-point lead, 57-54, with 9.3 seconds left, when Jayden Gardner was fouled while simultaneously hauling in his 12th rebound after a Notre Dame miss on the other end.
Gardner stepped to the free-throw line with a chance to all but put the game away, but misfired on the front end of the one-and-one try, and the Fighting Irish (10-17, 2-14) secured the rebound, quickly moving up the floor with the intention of tying it up with a 3-pointer.
Gardner made up for his missed free throw, smartly fouling Trey Wertz with 3.9 ticks left, preventing a potential tying triple and forcing him to the charity stripe instead.
Wertz converted the first free throw to cut it to two before the Irish's Mike Brey — coaching in his final game at JPJ — called a timeout to set up a plan for Wertz's second attempt.
Wertz intentionally missed his second shot, as the ensuing rebound wound up with Notre Dame and it kicked over on the wing to a wide-open Dane Goodwin, a graduate senior who has been known to bury a 3-pointer or two across his five seasons in South Bend (222 of them, to be exact).
Goodwin, who had already knocked down a pair of triples Saturday, got a good look and let it fly as the Wahoo fans in attendance held their breath and then let out a collective sigh of relief as they watched the ball bounce off the rim and out as the final buzzer sounded.
In a back-and-forth first half, the Cavaliers were finally able to create a little separation toward the end of the period, as Isaac McKneely capped a 9-2 scoring run with a three-point play, giving UVA its largest lead of the game, 27-18, with 2:20 until halftime.
But the Irish cut it to four by the break and bridged the halves with a 13-2 spurt of their own, grabbing their first lead of the day, 31-29, on a Nate Laszewski bucket early in the second half.
From there it was nip and tuck, as neither team led by more than two points until a Reece Beekman 3-pointer off a Gardner assist gave the Hoos a 45-40 advantage with 11:32 on the clock.
Later in the half, Gardner made another great find, this time on a crosscourt bullet to a wide-open Ben Vander Plas, whose triple made it a 53-45 affair with 6:08 to play.
Once again, though, Notre Dame had an answer. Laszewski knocked down a 3-ball and Goodwin scored to pull the Irish back within three as the clock went under the five-minute mark.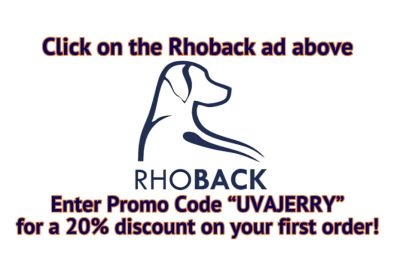 Clark's layup made it 55-50 with 3:22 remaining, and that turned out to be the last field-goal make of the day for the Cavaliers, who made just 1 of their last 8 attempts from the field (missed their last 4).
The Irish missed 5 of their last 6 shots over the final 3:52, but the one make — a Marcus Hammond jumper with 2:16 to go — kept them within striking distance.
After misses from Clark and Beekman the next two trips down, Hammond sank two free throws with 24 seconds left to trim the Virginia lead to 55-54.
Gardner was immediately hacked to stop the clock on the ensuing inbound pass, but it was only the sixth Notre Dame foul. Clark was then quickly sent to the line and calmly converted two freebies to extend the UVA lead to three, setting up the final deciding sequence.
Clark, who also set the new Cavalier record for career starts (133) Saturday, came into the game needing three assists to pass John Crotty atop the UVA all-time list. His second assist went to Beekman for a 3-pointer early in the second half, tying Crotty's mark, with the former Wahoo point guard in attendance.
Then, at the 17:51 mark of the second half, Clark broke Crotty's 32-year-old record with a dish to Gardner for a short baseline jumper.
Clark finished with a team-high 15 points to go with four assists, as the Cavaliers shot just 37 percent on the afternoon (19 for 52) and 29 percent from downtown (7 for 24). The Hoos connected on 12 of their 16 free-throw tries (75 percent) and outrebounded the Irish, 35-30. UVA committed just 6 turnovers, 3 of them in each half.
Armaan Franklin scored 9 of his 12 points after halftime, adding 4 assists and 2 rebounds, while Beekman contributed 11 points, 4 rebounds and a game-high 5 assists. Gardner went scoreless in 8 minutes in the first half, after picking up a pair of fouls, but finished with 8 points, a game-high 12 rebounds and 2 assists.
Laszewski led all scorers with 18 points to go with a team-best 8 rebounds to lead the Irish, who have lost all 8 of their true road games this season (all in ACC competition). Goodwin scored 12 points and Hammond added 10 in the loss, Notre Dame's fifth-straight conference road loss that was decided by five points or less. Notre Dame shot 39 percent from the field (20 for 51) and 27 percent (7 for 26) from 3-point range.
Broadcast highlights from today's win vs. Notre Dame!#GoHoos pic.twitter.com/Q5ZBAxBbbp

— Virginia Men's Basketball (@UVAMensHoops) February 18, 2023
Team Notes
Courtesy UVA Media Relations
No. 7 Virginia improved to 21-4, 13-3 ACC
UVA has won 13 or more ACC games for the eight time under Tony Bennett
UVA has won 21 or more games in 11 of the last 12 seasons
Kihei Clark (4 assists) passed John Crotty as UVA's all-time assist leader with 685
UVA is 13-1 at home, including an 8-0 ACC mark
UVA led 29-25 at halftime and is 15-1 when leading after the first 20 minutes
Notre Dame went on an 8-0 run spanning halftime to gain a 31-29 lead
UVA forced one shot clock violation
Notre Dame owned an 18-3 advantage in bench points
Series Notes
Virginia is 17-3 all-time vs. Notre Dame, including a 12-1 ACC regular-season record, in the series that dates to 1980-81
UVA is 8-0 against the Irish in Charlottesville
UVA has limited Notre Dame to 58 or fewer points in 10 of the last 14 meetings
Head coach Tony Bennett is 13-2 all-time against Notre Dame
Player Notes
Double Figure Scorers: Kihei Clark (15), Armaan Franklin (12), Reece Beekman (11)
Clark made his school record 133rd start, passing London Perrantes
Clark reached double figures for the 67th time
Franklin reached double figures for the 52nd time
Beekman reached double figures for the 27th time
Gardner had a season-high 12 rebounds
UVA started Clark, Beekman, Franklin, Gardner and Ben Vander Plas for the ninth-straight game
UP NEXT
The Hoos will hit the road for their final two road games of the regular season, traveling to Boston College on Wednesday (7 p.m., RSN) and North Carolina Saturday (6 p.m., ESPN).