No. 8 Cavaliers get back to defensive roots, drop 22nd-ranked Wolfpack, 63-50
By Scott Ratcliffe
After getting pounded in the paint over the weekend en route to a loss against in-state foe Virginia Tech, Virginia was determined to limit the interior production of visiting, 22nd-ranked NC State Tuesday night.
The message from UVA coach Tony Bennett to his team was simple, but effective in practice leading up to the important ACC tilt — get back to your defensive roots.
"The message was just get back to our ways and get back to the [Pack Line], and kind of just do what we know we can do and know what we're capable of," said junior guard Reece Beekman. "We've kind of seen it in other games, but sometimes it faded away, so we just wanted to come back and kind of just reestablish ourselves this game and just get back to our Pack ways."
The 8th-ranked Cavaliers responded, holding the conference's most potent offense, which averages close to 80 points per contest, to 33-percent shooting in a 63-50 victory.
Jayden Gardner had another solid all-around performance, leading the Wahoos with 18 points, while Beekman added 15 points including a couple of highlight-reel dunks, 4 assists and 3 steals, as the Cavaliers (18-4, 10-3 ACC) moved into a three-way tie for first place in the conference standings with Clemson and Pitt.
Redshirt-junior center Kadin Shedrick played 26:30 off the bench and finished with 10 points, a team-high 6 rebounds and a block, but most importantly played a key role in limiting State's D.J. Burns, after seeing his minutes diminish recently.
"I was so happy for Kadin to respond like that and help us out, and that made our defense different," said Bennett, who added that Shedrick had been stepping up in practice prior to the matchup.
Burns was held to 8 points and 6 rebounds in just over 21 minutes, as he played most of the game with foul trouble. Shedrick, Gardner and Ben Vander Plas all had a hand in rejuvenating their post traps and double teams, and essentially just wanted to clog the lane and make things tough for Burns and the Wolfpack (19-6, 9-5), who saw their four-game winning streak come to an end.
Burns turned the ball over six times, part of a dozen State giveaways that led to 17 Wahoo points. The Cavaliers also did a defensive number on Jarkel Joiner, who came in averaging 16 points per game, but was limited to just 5 points on 2-of-14 shooting (1 for 7 from downtown, with the lone make coming in the closing minute of the game).
Terquavion Smith, the league's leading scorer, put in a game-high 19 points, but it took a 7-of-20 shooting performance (3 for 11 from deep) to get there.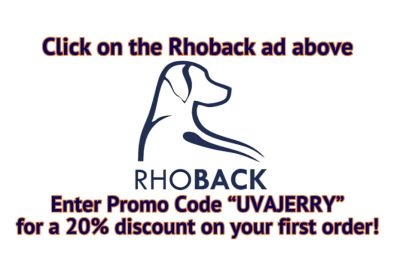 UVA held the Pack to 20 points in the first half and led by 14 at the halftime break.
"The bad news for us was I thought in the first half, we kind of let the score get away from us," said NC State coach Kevin Keatts. "In the past, we've been able to control tempo and to get those guys to play a little bit faster and even turn them over, but we couldn't."
The Cavaliers took their largest lead of the night, 40-20, on an easy Vander Plas basket underneath, on a sweet assist from Gardner. State shot an abysmal 26 percent across the opening 20 minutes (17 percent from 3-point land), but clawed back within single digits as the clock approached the seven-minute mark on a Burns bucket, 51-42.
Bennett's team turned up the defensive intensity from there to close out the impressive victory. He told his team that this type of performance on both ends of the floor is a great blueprint for additional success down the homestretch, as every game becomes more important.
"That's how you've got to win games as it gets to this point," he told the team afterwards.
Virginia shot 45 percent overall (21 for 47), 25 percent from long range (2 for 8) and 79 percent from the charity stripe (19 for 24), assisting on 14 field goals and dominating in the interior, 32-12.
The Hoos outscored State 9-2 in transition and 18-0 in bench scoring — Isaac McKneely added 8 points on a pair of triples to go with 4 rebounds, 2 assists, 2 blocks and a steal in 28 minutes and 11 seconds. The freshman marksman has now sank a triple in 11-straight games.
Kihei Clark had a relatively quiet night offensively, but added 6 points and a game-high 6 assists with a pair of steals. Gardner added five rebounds, while Armaan Franklin struggled with his shot, finishing with 2 points on 0-of-5 shooting (0 for 1 from 3).
"This is the time of the season we need to lock in, and we're playing for something," said Gardner. "It's not like last year when we were struggling to get here — we're here, so we're trying to play for something and we're trying to win a championship."
Former Wahoo Casey Morsell added 18 points in his return to John Paul Jones Arena. He was 6 for 11 on the night, including 4 of 9 from beyond the arc.
"I guess it wasn't meant to be," Bennett said of Morsell's decision to transfer after two years in Charlottesville. "I wish it would've, but he's really playing good ball. He's a key for that team and I wish him nothing but the best, and I'm proud of the way he's developed."
Team Notes
Courtesy UVA Media Relations
No. 8 Virginia improved to 18-4, 10-3 ACC
The win ended NC State's two-game win streak in the series
UVA has limited 38 consecutive ACC opponents to fewer than 70 points at John Paul Jones Arena
UVA is 3-2 vs. ranked opponents in 2022-23
Virginia is 11-1 at John Paul Jones Arena
UVA is an ACC-leading 83-13 (.865) in league home games over the past 11 seasons. Duke is second at 81-15 (.844)
UVA shot 13 of 25 in the first half and led 34-20
The 20 first half points for NC State marked a season low
Series Notes
Virginia is 69-85 all-time vs. NC State in the series that dates to 1912-13
UVA is 42-25, including a 9-2 mark at John Paul Jones Arena, against NC State in Charlottesville
Tony Bennett is 15-5 vs. NC State as head coach at Virginia
Player Notes
Double Figure Scorers: Jayden Gardner (18), Reece Beekman (15), Kadin Shedrick (10)
Gardner has led the Cavaliers in scoring in the each of the past four games
Gardner reached double figures for the 116th time
Gardner has a four-game double-figure streak
Beekman reached double figures for the 26th time
Shedrick reached double figures for the 21st time
Isaac McKneely has an 11-game 3-pointer streak
McKneely has made 2 or more 3-pointers in 12 games
UVA started Clark, Beekman, Franklin, Gardner and Vander Plas for the seventh-straight game
UP NEXT
The Cavaliers welcome in unranked Duke to JPJ on Saturday at 4 p.m. (ESPN), in the lone regular-season meeting with the Blue Devils.