No. 8 Wolfpack Stays Unbeaten, Dominates Virginia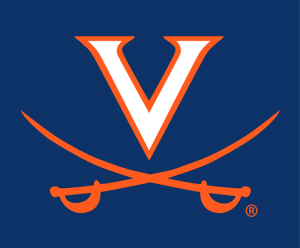 By Kipperly Tidball
The Virginia women's basketball team fell 66-38 while hosting undefeated North Carolina State on Sunday afternoon at John Paul Jones Arena. The Cavaliers were hoping to add another ACC win after their impressive comeback, erasing a 19-point deficit and winning against Virginia Tech on Thursday.
The eighth-ranked Wolfpack, who have been in the top 10 since early December, came to Charlottesville as the only remaining undefeated team in the country. In ACC conference play, they are ranked second only behind Notre Dame.
The Wolfpack was able to outscore the Cavaliers in each quarter, but less so in the first and fourth quarters where the differential was only six points (16-10) and three points (19-16), respectively.  
Virginia Coach Tina Thompson said, "I felt that we could have competed a little better. I thought we did a great job defensively. We definitely kind of faltered when it came to boxing them out and allowing them to get second-chance points and us not taking care of the ball, leading to points in transition in their favor. Overall, very good game by NC State. I think that our fight could have been different."
Junior guard Jocelyn Willoughby shared, "Our mentality coming into the game could have been a little better. I think they out-toughed us today, and so from that standpoint we could have been a little more physical starting the game off and that would have changed the tempo of the game for us, so that is something that we will definitely work on. I think for a lot of our games we have gotten off to a slow start, so that is something that we definitely need to improve on as we get a little bit further into the season."
Willoughby leads the ACC and is seventh in the nation in 3-point shooting, successful 48.5 percent of the time.  She has made two or more 3-point baskets in each of the last six games. Against the Wolfpack, she went 3 for 3 beyond the arc.
Willoughby has also scored in double figures in eight of the last nine games, including Sunday's 15 total points.
When asked how she stays calm while shooting when her team is struggling, Willoughby said, "I think that is part of my role right now. Just knowing that I have to be aggressive, and that changes the dynamics of my team. So just trying to keep my composure and realize that whatever the score is we need to finish out the game and be competitive and doing whatever I can to get the team together and finish the game out."
Willoughby was the only Cavalier scoring 10 or more. NC State had four players in double figures, including graduate guard Kiara Leslie, who is averaging over 14 points a game. She totaled 15 points against Virginia.
In the end, Virginia was only able to shoot 23.1 percent (12 for 52) of field goals compared to NC State's 40.9 percent (27 for 66).
However, the Cavaliers had a higher 3-point shooting average 26.3 percent (5 for 19), while the Wolfpack made 22.2 percent (6 for 27). Junior guard Dominique Toussaint and freshman guard Erica Martinsen succeeded in grabbing a 3-pointer each in addition to Willoughby's three.  
Virginia managed to outscore NC State on free throws, scoring 9 of 11 (81.8 percent) to the Wolfpack's 6 of 8 (75 percent). The Cavaliers are second in the ACC and 15th in the nation in the fewest number of fouls per game, averaging only 13.8. They have not had a single player foul out of a game this season.
When asked about the positives of Virginia's performance, Coach Thompson said, "I mean we executed our game plan. Defensively, I thought that we [played] well. We did a good job of forcing them into uncomfortable shots. They're a team that crashes the offensive boards and do a great job of creating several opportunities for themselves on the offensive glass. Us finishing our box outs could have definitely changed the momentum at times. I thought that our one-on-one defense when they started their offensive possession was very good."
On what they need to do going forward, Thompson explained, "Our effort has to be different. The ACC is a very tough league and we are going to be facing ranked teams day-in and day-out. And our message is that our toughness is a thing that we have to bring every single game. Our fight is something that we have to bring every single game. Although we didn't do a good job with that tonight, I don't doubt, going into our game against Louisville, our approach, mentally and physically, will be different."
Virginia faces Louisville on the road Thursday at 7:00 p.m.

Comments