No. 9 Virginia kicks off NCAA Rowing Championships on Friday
Courtesy UVA Media Relations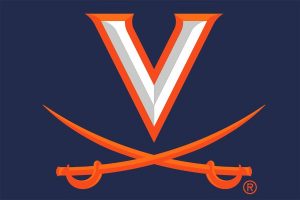 No. 9 Virginia will compete in the 2022 NCAA Rowing Championships Friday through Sunday at Nathan Benderson Park in Sarasota, Fla.
Live results and video streaming links will be available through VirginiaSports.com and NCAA.com. NCAA Division I action is set to begin at 9 a.m. on Friday.
Each division (Varsity Eight, Second Varsity Eight and Varsity Four) has four heats in the morning on Friday, with the top two from each heat moving on to Saturday's semifinals. The remaining boats will race in a repechage to determine the final four semifinalists in each division.
Virginia's Varsity Eight, which is seeded 13th, will be in action in the fourth heat at 9:36 a.m. UVA's 11th-seeded Second Varsity Eight is in the third heat at 10:12 a.m., while the 10th-seeded Varsity Four is in the second heat at 10:48 a.m.
The semifinals begin Saturday at 8:12 a.m. with the V8, followed by the 2V8 and the V4, while the finals will take place on Sunday. Division I Grand (places 1-6) and Petite finals (places 7-12) begin at 9:24 a.m. with the final race of the weekend being the Varsity Eight Grand Final at 10:24 a.m.
The Cavaliers, who are making their 24th NCAA championship appearance, earned the Atlantic Coast Conference's automatic NCAA bid after claiming their 12th consecutive league championship on May 15. UVA's Varsity Eight of coxswain ViVi Van Ingen, Kate Kelly, Leia Till, Lauren Benedict, Sonja Schlosser, Nicola Lawless, Alli Terblanche, Kelsey Gems and Eva Frohnhofer was named ACC Crew of the Year.
Virginia's Kevin Sauer earned his 14th ACC Coach of the Year honor, while Schlosser, Lawless, Terblanche and Van Ingen were named to the All-ACC Rowing first team. Leia Till was a second-team selection.
The Cavaliers placed fifth at the 2021 NCAA Rowing Championships with 106 points. UVA's Varsity Four placed fourth, while the Second Varsity Eight placed fifth, while the Varsity Eight placed sixth.
In their 23 NCAA Championship appearances in the last 25 years, the Cavaliers have finished in the top four 11 times (1997-2000, 2002, 2005, 2007, 2009-10, 2012, 2016) and have been runners-up three times (1999, 2005, 2007).
Projected Virginia Lineups
Varsity Eight: Coxswain ViVi Van Ingen, Stroke: Kate Kelly, 7: Leia Till, 6: Lauren Benedict, 5: Sonja Schlosser, 4: Nicola Lawless, 3: Alli Terblanche, 2: Kelsey Gems, Bow: Eva Frohnhofer
Second Varsity Eight: Coxswain Janet Conklin, Stroke: Addison Luce, 7: Meagan Goldsmith, 6: Lily Jarrett, 5: Helene Dimitrijev, 4: Lauren Orr, 3: Cameron Bentley, 2: Tahne Badenhorst, Bow: Larkin Brown
Varsity Four: Coxswain Nora Grabcheski, Stroke: Hailey Barnett, 3: Jenna Hajji, 2: Kate McGee, Bow: Sophia Coppola