Nobody wanted to play at Virginia more than Ryan Dunn, and now he's a budding star
By Jerry Ratcliffe
During a four-minute span midway through the first half of Virginia's game against visiting Boston College on Saturday, it was as if Frankenstein's monster had been unleashed on the hapless villagers.
Ryan Dunn's flurry of dramatic and super-athletic actions during that stretch provided a thunderous jolt that ignited No. 7 Virginia's offense en route to the Cavaliers 16th win of the season. The first-year power forward brought back visions of Justin Anderson and De'Andre Hunter to the sold-out John Paul Jones Arena crowd in a 76-57 triumph.
Trailing 21-19, Dunn elevated for a rebound and slammed it home to knot the game at 21 with 10:17 to go in the half. It was part of a spectacular 9-0 UVA run that left the Eagles grounded. After an Armaan Franklin 3-pointer, Dunn brought the crowd to its feet on another plangent dunk, this one a spontaneous alley-oop pass from Reece Beekman that may have been the early death knell for BC.
Suddenly, it was 26-21 Virginia, which never looked back. The Eagles were shaken, and as their coach Earl Grant later said, it was drip, drip, drip from there as the Cavaliers steadily pulled out of sight.
Dunn's reign of terror wasn't over. Desperately attempting to stay within reach, BC's T.J. Bickerstaff raced toward what appeared to be an easy, unescorted layup until Dunn appeared from out of nowhere, soared upward and slapped away Bickerstaff's surefire shot from behind. Shades of Justin Anderson.
JPJ went bananas. BC instantly deflated as UVA built an 8-point lead at the break and maintained a comfortable lead the rest of the game.
The damage had been Dunn (pun intended) during that four-minute rampage.
"It was the difference in the game," Grant later said.
UVA teammate Jayden Gardner, one of four Cavaliers in double figures with 18, marveled at Dunn's deeds.
"[Opponent's] turnovers seem to gravitate toward him," Gardner said. "I think his ability just on defense to be a nightmare is something we need. It'll be scary to see where he's going to be down the line."
Scary indeed.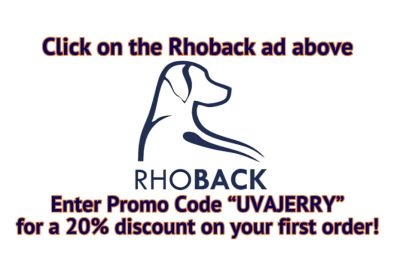 In a mere 16 minutes off the bench Saturday, the 6-foot-8 terror from Freeport, N.Y., scored six impactful points, pulled four rebounds, posted an assist, a mindblowing block and two steals.
Virginia fans might join Tony Bennett in sending a Christmas card each year to Penn coach Steve Donahue (previously head coach at BC) for tipping off Bennett to take a look at Dunn, just as Donahue had previously recommended Hunter to the Cavaliers coach.
As Bennett said, it's a fascinating story.
Bennett elaborated that when Donahue was at BC, he told Bennett that "you should take a look at this guy … I think he's pretty good. I think he fits what you guys are about."
The guy was Hunter, now making north of $90 million with the Atlanta Hawks and a major contributor to UVA's 2019 national championship.
Bennett and his staff checked out Hunter in the final session of an AAU tournament against future Michigan State star Miles Bridges. Virginia was sold.
Years later, Bennett said he ran into Donahue and asked, "Any other De'Andre Hunters out there?" Sure enough, Donahue told Bennett there was another kid out there, not quite like Hunter, but that Virginia should take a look at because the player wasn't being heavily recruited and had a strong upside.
Hello Ryan Dunn. Just like Hunter, UVA's staff watched Dunn in the final session of another AAU event and while Dunn struggled a little, Bennett, as he often does, saw the potential.
Virginia offered, but before Dunn decided, the Cavaliers got an acceptance from Isaac Traudt, which happened to be UVA's last scholarship. Bennett had to call Dunn's father, Edmund, and explain the situation.
"He called me back in like an hour and said Ryan would consider coming to UVA on a visit and walking on without a scholarship … if he would do that, would you still take him?" Bennett said about the conversation with Dunn's father.
"I was like, 'let me think about it,'" Bennett laughed, kidding of course. "But, I said absolutely."
Eventually a scholarship opened up, and Virginia had a budding star on its roster.
"His willingness to trust that [Virginia] was a place that could help him is a pretty amazing story that you don't hear every day," Bennett said. "His family's willingness to say, 'we'll make it happen, even if he has to redshirt and walk on for a year …'"
Ryan Dunn is ever so thankful that his dad was patient enough to help navigate through the obstacles and send him to Charlottesville, but admitted it wasn't easy peasy.
"On my first Zoom call with [Bennett], my dad loved him, loved what he was saying," Dunn explained after dismantling BC.
He came down for a visit and revealed that all the signs pointed to him that this was home. He was comfortable with his future teammates.
"I kind of knew where I wanted to be. I just wanted to make sure. I had some other offers and that my heart was right," Dunn said. "Once I got that call that they had no scholarships, it was kind of stressful. I felt like I let the opportunity slip, but my father and my mom (Donna) were like, 'we're going to do this. If we have to pay, we will pay. We prayed that a scholarship would open up and by the grace of God, one opened up in the spring. It's just a blessing to be here."
That's what JPJ must have been thinking after his jarring dunk that reverberated through the excited crowd. It happened so quickly that no one really saw it coming, including Dunn.
"I just kind of looked at [Beekman] … he saw me and I kind of just threw one of these up (pointing upwards) and then I was trying to sprint, and if he didn't throw it, I was ready, but he threw it, so I was like, OK, and he threw a great pass," Dunn grinned. "It was kind of really fast, so I wasn't expecting it, so I just had to try to go and get it."
Get it, he did, in jaw-dropping fashion. BC was stunned, and Dunn knew his celebration would have a far-reaching effect. His brother, Justin, a pitcher for the Cincinnati Reds, once pitched for Boston College.
Seems the sibling rivalry carried over a bit.
"A hundred percent," Dunn laughed. "Yeah, yeah, yeah .. I just wanted to come out and win this game because he beat Virginia here.
"I will definitely call him once I get home."