North Carolina dominates Virginia despite Armstrong smashing UVA passing record
By Jerry Ratcliffe
Virginia had been looking for this moment ever since it won the ACC Coastal Division title in 2019, an opportunity to make a splash nationally and extend its four-year dominance over highly-respected North Carolina.
The stage was set with a primetime matchup against the No. 21 Tar Heels, the preseason favorite to win the Coastal. With division rivals Virginia Tech, Miami and Pitt all having lost earlier in the day, it was a chance for Virginia to take over the standings and impress a Saturday night television audience.
UVA's offense did its part with junior quarterback Brennan Armstrong obliterating the school record with 554 passing yards and four touchdowns, the most yardage anyone had ever thrown against a UNC team.
It wasn't enough.
Led by Heisman Trophy candidate Sam Howell, Carolina (2-1, 1-1 ACC) rolled to a 59-39 victory in Chapel Hill, the Tar Heels' most points against UVA since 1936 in the South's Oldest Rivalry.
Howell passed for 307 yards and five touchdowns, while UNC rushed for 392 yards against a Virginia defense that had been solid against the run in getting off to a 2-0 start. Carolina put up 699 yards of total offense, which seemed to have left UVA coach Bronco Mendenhall stunned.
"There really wasn't anything stopped well," Mendenhall said. "There was basically two different games going on. There was our offense against their defense and I was really impressed with our offensive performance. But then there was their offense against our defense, and they clearly won that matchup in every way."
North Carolina scored on 9 of its 12 possessions, including its first four, in jumping out to a 24-7 lead. The Tar Heels didn't punt the entire game.
Had it not been for sophomore cornerback Fentrell Cypress II's interception with 5:38 to go in the first half, the game might have been out of reach for the Cavaliers by the break. 
UVA had fought its way back into the game after the 21-point early deficit on a pair of 75-yard drives, one ending on a 1-yard plunge by tailback Wayne Taulapapa and another on a 40-yard hookup from Armstrong to wide receiver Dontayvion Wicks, cutting it to 24-14 at the 9:13 mark of the third quarter.
Taulapapa suffered a concussion on the play and didn't return. Wicks finished with seven catches for 183 yards and a TD, as he established himself as the Cavaliers' top receiver.
However, it was Cypress' interception that kept Virginia alive. Carolina had driven the Cavaliers' 5-yard line and had a first-and-goal before his pick in the end zone and returned it 66 yards. 
Armstrong, who was 39 for 54, moved Virginia quickly down the field and hit tight end Jelani Woods for a 1-yard TD pass to cut it to 24-21 with 2:54 to play in the first half. UNC missed a field goal on its next possession, and Virginia took over on its own 37.
Again, Armstrong marched the Cavaliers down the field and with just six seconds remaining in the half, connected on an over-the-shoulder, 21-yard TD pass to Billy Kemp IV to vault UVA into a 28-24 halftime lead.
That was pretty much it for Virginia, as Carolina's defense stiffened in the second half and held the Cavaliers to a mere 11 points.
Meanwhile, Howell couldn't be stopped, nor could running back Ty Chandler, as the transfer from Tennessee slashed UVA's defense for a career-high 198 yards and two touchdowns. Wide receiver Josh Downs, who did most of his damage early, finished with eight receptions for 203 yards and two TDs in the first quarter.
"It was fun to watch them (both quarterbacks), and both of them put on an absolute show," Carolina coach Mack Brown said. "Sam just had more help with the running game."
Having fallen into such a deep hole early, Mendenhall shelved the running game for the rest of the night and depended solely on Armstrong's arm to get the Cavaliers back in the game. While he didn't disappoint, UVA's defense was shredded from wire-to-wire.
Mendenhall was clearly disappointed by that aspect of Virginia's game, and blamed it on a lack of preparation.
The Cavaliers were hoping to make a statement and jump to the top of the Coastal Division, but as Mendenhall put it, "[North Carolina] outplayed us, out-prepared us. This gives us much more clarity."
Armstrong played the entire game as Mendenhall hoped his play would inspire the rest of his team to fight to the end. While he had a record night, that wasn't what was on the left-handed quarterback's mind as UVA dropped to 2-1, 0-1 in the ACC.
"I really don't think about the record," Armstrong said. "I think about the loss."
Virginia lost free safety Joey Blount in the second half, as Mendenhall described the injury as a collarbone injury, but not a broken collarbone in the early diagnosis.
Virginia, which had beaten UNC for the past four straight years, has a short turnaround before hosting Wake Forest on Friday night. Wake is off to a 3-0 start after beating Florida State on Saturday.
Support JerryRatcliffe.com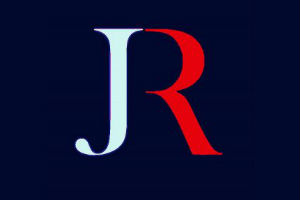 Make a one-time or recurring gift to support JerryRatcliffe.com online below. Your gift is not tax-deductible. Thank you for your support of JerryRatcliffe.com and the "Jerry Ratcliffe Show" podcast!