Notebook: Atariwa's season appears over as defense improves against run game
By Jerry Ratcliffe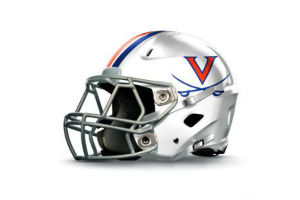 Bronco Mendenhall said during his Monday press conference that senior defensive end Adeeb Atariwa will not return to the team this season.
Atariwa, who hasn't played in a few weeks, did not appear on the depth chart for this week's Virginia home game against Georgia Tech. His loss is a hit to the Cavaliers' depth along their defensive front.
"Yeah, Adeeb, his last injury will be a season-ending, and so, wow, a significant loss for us because he is such a good player and a great person," Mendenhall said. "He's also really motivated academically, and that was a huge reason for him to come to UVA (transferred from JMU last year), so I'm not concerned about his future at all off the field, but he's certainly being missed on the field. We don't anticipate his return this year."
Junior Aaron Faumui, normally at nose tackle in Virginia's 3-3-5 alignment, has been moved to replace Atariwa at left end. He's backed up by redshirt freshman Olasunkonmi Agunloye and sophomore Ben Smiley III.
Jahmeer Carter, a 6-foot-2, 305-pound freshman, is listed as starter at nose this week, while senior Mandy Alonso starts at right end.
"[The backups] are getting more experience and more comfortable, and like most teams at this point, you don't have your ideal roster left," Mendenhall said. "But the next person steps up and does the best they can, and we adjust and develop and work, and that's what's been happening."
Meanwhile, sophomore Josh Ahern won the start at Mike linebacker last week over Hunter Stewart. Mendenhall said Ahern won the starting role against Duke in practice.
"Performance in practice," the coach said. "Every practice repetition is graded and that's determining our starting 11 defensively. Practice is graded like a game every day, and that's determining by higher, increased expectations as to who gets the chance to go out first."
While Virginia's offense has dominated most of the news coming out of the program this season, the Cavalier defense gained a huge amount of attention this week after shutting out the Blue Devils, UVA's first shutout of an ACC opponent since 2008.
Duke entered the game with a potent running attack, highlighted by Mataeo Durant, the nation's fourth-leading rusher. Durant had carried the ball 43 times the previous week in a close defeat against Georgia Tech. He rushed for 157 yards and two touchdowns in that defeat.
Virginia hadn't fared well against opposing running games this season, particularly struggling to stop runners in the 'A' and 'B' gaps, between guard and center, and guard and tackle. Carolina gashed the Wahoos in those gaps for more than 200 yards rushing, while Louisville posted 172 yards in those gaps (although two of those runs accounted for more than 100 yards).
Still, shutting down Durant posed quite a challenge for the UVA defensive front.
The Cavaliers held Durant to 82 net yards on only 17 carries. Duke attempted 21 rushes in the A&B gaps and gained a mere 46 yards.
"The focus of what needed to be addressed, what would give us our best chance to possibly have success, and wow, then lots of hard work, and that isn't just on-field work, that's the mental part to ensure that we know what's coming, how it's going to be blocked and then fit it correctly," Mendenhall explained.
"That doesn't mean you necessarily stop everything, but if you can target the things that maybe the other team is most skilled at and is at the core of their identity and really do a nice job there, then you really have a good chance to win. If they are going to have success, they've got to beat you with their complements and they have to do things other than what they would like to do most, and I like that approach."
In last week's homecoming game against the Devils, the announced attendance was 38,489, although it didn't appear that was an accurate accounting of the actual crowd. The student section wasn't nearly as well-attended as in some previous games.
Mendenhall was asked about what he thinks of the team's support right now, noting that UVA is on a three-game winning streak, which has put them back in contention for the ACC's Coastal Division title.
"Yeah, I'd love to improve everything in our program, so everything we do is intentional and step by step, and that's just one of the areas of growth I'd like to continue to see grow," the coach said.
"I'm thankful for the support we do have. I'm thankful for the fans that are there. I love the ones that stayed through the rain and everything."
Wahoo Notes
Virginia received one vote in the AP Top 25 poll this week and six votes in the coaches' poll.

Media surprised Bronco at the end of his press conference by asking him if he had been told of the starting time of UVA's game at BYU on Oct. 30. BYU announced Monday that the game will start at 10:15 p.m. Eastern time.

"Yeah, I didn't know, and nothing I can say or do about it other than we're playing Georgia Tech [this Saturday]," Mendenhall said.

No word on whether senior right guard Chris Glaser will be available this Saturday. Mendenhall said he had not received an update on the injured Glaser's condition.
Support JerryRatcliffe.com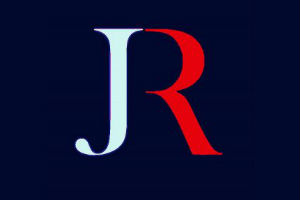 Make a one-time or recurring gift to support JerryRatcliffe.com online below. Your gift is not tax-deductible. Thank you for your support of JerryRatcliffe.com and the "Jerry Ratcliffe Show" podcast!