Notre Dame's Kelly concerned about UVA's offense for Saturday's nationally-televised clash
By Jerry Ratcliffe
Whether Brennan Armstrong plays Saturday night or not, everyone knows that a huge key to Virginia competing against No. 9 (CFP rankings) Notre Dame, is the Cavaliers defense.
While the 3-3-5 can be a challenge, and Notre Dame coach Brian Kelly addressed that this week, UVA has had two weeks to try to find an answer as to why its defense derailed at BYU.
GAME INFO
Teams: No. 7 (AP) Notre Dame (8-1) at Virginia (6-3)
Game time: Saturday, 7:30 p.m.
Television: Nationally televised by ABC
Odds: Notre Dame is a 5.5-point favorite
Weather: High of 56, low of 31
Over the last four games, the Cavaliers have been gashed by opposing running games, giving up an average of 199 yards a game. Over the past two games, opponents have averaged more than eight yards per attempt. BYU had 385 yards on the ground against UVA.
The thought of surrendering those kinds of numbers by a Bronco Mendenhall defense was unfathomable.
"Defensively, obviously, [Virginia's] statistics don't show very well, but they play a 3-3-5, and it's a difficult defensive structure to work against," Kelly said. "So, you've got to be really specific in what you do. I think the quarterback has to be really on and be an extension of the play call."
The Irish got a little taste of that type of action in last week's win over Navy, when the Midshipmen would rush three and drop eight on passing downs.
"In the 3-3-5, there's a lot of different moving players that you don't normally see in traditional defenses," Kelly explained.
Kelly didn't spend a lot of time talking about Virginia's defense for a reason. Out of 130 FBS teams, the Cavaliers rank No. 122 in rushing yards allowed per game (219), No. 123 in rushing yards allowed per attempt (5.7), No. 98 in rushing TDs allowed (18) and No. 115 in tackles-for-loss.
Notre Dame doesn't have the most lethal running game in the country. The Irish are No. 97 in rushing yards per attempt (3.7) and No. 92 in rushing yards per game (133.3). Their top running back, Kyren Williams has 802 yards rushing and 5.0 yards per carry. He's versatile, so he's a receiving threat as well (34 catches, 293 yards).
If UVA lines up in a 5-man box, the Irish might have a field day running the ball as opposed to a 7-man box.
Kelly hinted that Notre Dame will prepare as if Armstrong will play for the Cavaliers. He apparently suffered broken ribs late in the BYU game, and has had an extra bye week to try and recover. Virginia has remained mum on Armstrong's status. Known for his toughness, most UVA fans would not be surprised if Armstrong at least gives it a shot before giving way to backup Jay Woolfolk, an athletic true freshman.
Kelly has researched Virginia well and knows what a prolific offense he'll be facing, particularly if Armstrong is healthy enough to play.
"It will be a great challenge for our football team, in particular, our defense," the Irish coach said. "Brennan Armstrong, number one in total offense. Love the way he plays, right? He's gritty, tough scrambler. Sam Howell-ish in a lot of ways. Runs the football, throws it with touch accuracy. Just a great competitor. Tough, and will be difficult to defend as both a thrower and a runner of the football."
Kelly said what he thought separates Virginia' offense from some of the other offenses his team has faced this season, other than Armstrong, is Virginia's receiving corps. He rattled their names off, Dontayvion Wicks, Billy Kemp, Keytaon Thompson, Jelani Woods, etc.
"Kemp, a great slot," Kelly said. "I think Wicks is probably one of the most, I think, complete wide receivers that we'll see. And then Thompson does a little bit of everything. I think they even list him that way. So really well balanced."
Wicks is ranked 10th in the country in receiving yards (42 catches, 972 yards, nine TDs), and leads the country in catches of 20 or more yards. Thompson, whose position is listed by UVA as simply "Football Player," has 51 receptions for 663 yards, no TDs), and Kemp is 87th in the nation with 59 catches for 562 yards and six scores.
"[Virginia] has a veteran offensive line and they've got a couple of basketball players playing tackle," Kelly joked. "One is 6-10 (Ryan Swoboda). But a veteran offensive line. Very solid running game, so we'll have our hands full."
Kelly said his defense must be prepared to face a "quote-unquote Wildcat offense structure" as well as the possibility of Armstrong playing.
"We'll be prepared, but we'll have to have defensive calls similar to what Virginia Tech's structure looked like, right?" Kelly said. "When Virginia Tech went into their second quarterback situation, it was much more about running the football."
The Irish will not be 100 percent healthy for the trip to Charlottesville. Missing will be two starters, slot receiver Avery Davis (torn ACL) and All-American safety Kyle Hamilton (knee injury).
Support JerryRatcliffe.com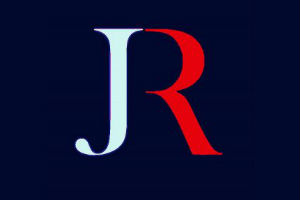 Make a one-time or recurring gift to support JerryRatcliffe.com online below. Your gift is not tax-deductible. Thank you for your support of JerryRatcliffe.com and the "Jerry Ratcliffe Show" podcast!