O'Connor not worried about expectations, just playing solid ball
By Jerry Ratcliffe
High expectations are nothing new for Virginia baseball since Brian O'Connor raised the bar for the program more than a decade ago.
While even the most loyal Wahoo fans would admit they were somewhat surprised by the Cavaliers' 22-2 start, O'Connor is treating the success as business as usual.
"We don't even talk about expectations," O'Connor said before Monday's practice at chilly Disharoon Park. "We just talk about what our expectations of each other are each day and that's led this team so far after 20-some games and that will continue to be our approach."
The UVA skipper, who watched his team climb to No. 4 in the D1 Baseball.com national rankings to start the week, said Virginia isn't trying to keep up with any other programs, but rather just playing the best baseball it can and getting better.
It's more like other programs trying to keep up with the Cavaliers.
Virginia is No. 1 in the country in runs scored with 268

O'Connor's pitching staff is No. 2 nationally in ERA (2.39)

The team is No. 3 in batting average (.332)

UVA is No. 4 in fielding percentage (.987)

The Cavaliers own an 18-game home winning streak

Virginia's 38 home runs at Disharoon ties a program record set in 2017 over the course or 38 games. This year's team has pounded 38 roundtrippers in only 15 home games
Perhaps O'Connor's team, which returned several regulars from last year's squad, learned a valuable lesson in 2021. That UVA team got off to a horrible start, had to rally just to make the ACC Tournament, then was surprisingly spectacular in the postseason, making it all the way to the College World Series.
"I think there's been a little bit of that, when you have guys like [Alex] Tappen, [Devin] Ortiz and [Jake] Gelof and [Kyle] Teel and others, like Chris Newell and [Max] Cotier," O'Connor said. "They understand the switch that we needed to make about mid-season last year and what it takes to be exceptional at this level of baseball. I think there has been some carryover from that."
While Virginia has been cruising past most of its competition, putting up astronomical offensive numbers, O'Connor is well aware that it won't be that easy the more his team delves into the ACC season.
"We have a challenge in front of us to maintain at a high level," the coach said. "I mean, it's not going to be a smooth sail. We're not going to go 50-5 in the regular season. Nobody does that in baseball … at some point, we're going to get punched in the mouth.
"We're going to have to figure out how we respond to that, and hopefully the lessons that these guys have learned in the past will help them tet out of that quickly."
Fresh off another ACC series win over Wake Forest on the road over the weekend (the Cavaliers dropped the Sunday game), UVA will host nonconference opponent Richmond (4 p.m. Tuesday) before welcoming a good Georgia Tech team this weekend.
"Any time you can go on the road and win a series in this league, you'll take it," O'Connor said. "I thought we played exceptionally well on Friday and Saturday but didn't do pitching-wise on Sunday what we needed to do to give our team a chance to win the game.
"I think Wake Forest has a really good pitching staff and we walked away winning the series, and after three weekends in this league, we have ourselves in a really good position.
"That said, it's important that our team stays humble and grounded and are grateful for where we're at and continue to work and to get better."
Most often, a team is only as good as its pitching staff and in this case, Virginia has been very, very good.
"I have a lot of confidence in the pitching staff and the defense," O'Connor said. "I think we're playing exceptional defense and I tell the team all the time, every day, that if we want to have a chance to win every game we're playing in, it comes down to throwing strikes and handling the baseball.
"The hitting is going to come and go at times. I mean certainly there's been a lot made of the home runs and the offensive firepower that we've had.
"I think we've pitched really exceptional and we're playing outstanding defense for having a left side of the infield that's brand new this year, and half the time right now we're starting another true first-year at second base. So half the games the last two weeks, the two middle infielders have been true first-years and I've been impressed with that."
Support JerryRatcliffe.com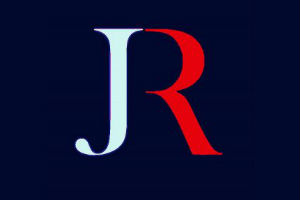 Make a one-time or recurring gift to support JerryRatcliffe.com online below. Your gift is not tax-deductible. Thank you for your support of JerryRatcliffe.com and the "Jerry Ratcliffe Show" podcast!