O'Connor: We need to pay back the baseball gods and do things the right way
By Jerry Ratcliffe
Virginia's baseball team underwent its toughest practice of the season on Sunday, as Brian O'Connor sent a message to the Cavaliers that he needs their best effort going forward.
UVA (38-17) opens NCAA Tournament play on Friday at 6 p.m. against Coastal Carolina of the Sun Belt Conference to begin its double-elimination postseason in the Greenville, N.C., regional. Host East Carolina meets Coppin State in the opener at 1 p.m.
When O'Connor addressed his team about its invitation to the 64-team field, he was specific in what Virginia needs in order to advance.
"It's really getting back to what has made us successful and that's being a little bit better on the mound than we've been," the UVA skipper said after Memorial Day practice on Monday. "We need to get quality starts and play good defense.
"I've talked about that a little bit all year, and when we've done that, we've been very, very successful. When we haven't, and essentially handed the other team some free passes and easy opportunities, we haven't been successful. So that's where it starts."
Virginia is coming off back-to-back losses in the ACC Championships to Florida State and Notre Dame, facing outstanding pitching performances by both opponents. O'Connor reminded his players that is the type of pitching he expects to see in postseason play.
"So we've got to just be a little bit better than we were last week," the coach said. "We've had spurts this year and we've been phenomenal at times. We've got to get on one of those spurts. That's what we did last year. Whoever does that this weekend and the weekend after will find themselves in Omaha. We need a number of guys to step up and play championship baseball."
Last year, Virginia got hot at the right time and battled its way through the regional and super regional in Columbia, S.C., finding its way to Omaha for the fifth time under O'Connor's direction. He is hoping that his veteran players can use that experience to help the team navigate its way through this weekend against Coastal, ECU and Coppin.
"Certainly you want to be playing at home but we didn't earn that right, so certainly you reflect back on the success that you've had on the road in this tournament," O'Connor said.
"Half of this year's team knows and was in that dugout last year, and knows what it takes and the kind of effort and execution that it takes to be successful. There's a lot of new guys that need to learn and understand what it takes to win at a place like East Carolina, against a great opponent like Coastal Carolina."
O'Connor said that Sunday's practice was the most challenging, toughest, longest and most intense practice the team had experienced since preseason, something he felt was needed headed into Greenville.
"We needed to pay back the baseball gods and do things the right way and get focused in with hard work," the coach said. "We had a great workout [Monday morning] as well and we'll continue with that approach so that the team will feel ready to have success."
For the most part, Virginia has struggled offensively down the homestretch in a lost series at Louisville, then against FSU and Notre Dame in Charlotte. The team's batting average and run production are vastly different on the road as opposed to the friendly confines of their Disharoon Park home.
How will O'Connor get his offense kick-started for the postseason? He wants his players to get refocused and to be aggressive at the plate.
"Having players rise up," the coach said about the challenge ahead. "Sometimes in this game, people just have great outings on the mound and you do the best you can [as a batter]. We've got to be a little bit better, find ways to get on.
"Candidly, we need guys to drive in runs and guys to knock the ball out of the park. That's what made us successful offensively. When we don't do that, we have a tough time winning."
O'Connor wasn't ready to announce pitching assignments for the weekend but did note Brian Gursky is going to make either a Friday or Saturday start. The coaches won't decide until they thoroughly dissect Coastal Carolina's lineup.
The Chanticleers, who won the College World Series in 2016, are 36-18-1 this season and 6-6 against teams ranked in the top 30. Host ECU closed out the regular season and conference tournament on an 18-game winning streak.
"[Gursky] has won a lot of big games for us this year and he'll have to do the job again for us this weekend," O'Connor said.
The coach isn't looking back as to what could have been in terms of hosting. He believes had Virginia won an additional game in the series at Louisville or won a couple of games at the ACC Championships, his team wouldn't be on the road, but he's not going to dwell on what happened.
"It's not a failure," O'Connor said. "Hey, we are a two seed in the NCAA Tournament. Hosting the regionals is a hard thing to do and you've got to be consistent throughout the season or you've got to just be extremely hot the last four weeks like East Carolina and North Carolina were.
"The five times we've been to Omaha, we've actually proven that maybe we're better off on the road. There's been a lot of times we've hosted in this ballpark and been majorly disappointed in the regional or super regional. I've learned over the years there's a lot of pressure when you host, because every prognosticator out there is saying you should advance."
O'Connor said sometimes it's just easier to pack up the bus, hit the road, stay in a hotel and not worry about making weather decisions and things of that nature.
"You just show up and play when they tell you to play and you play loose," the coach said. "Sometimes that can be a real big advantage."
Support JerryRatcliffe.com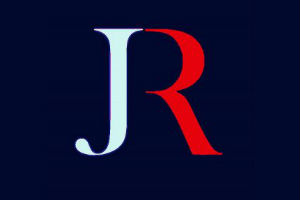 Make a one-time or recurring gift to support JerryRatcliffe.com online below. Your gift is not tax-deductible. Thank you for your support of JerryRatcliffe.com and the "Jerry Ratcliffe Show" podcast!