Ohio upsets Virginia as Cavaliers suffer through worst shooting performance of the season
By Jerry Ratcliffe
The biggest question coming out of Virginia's week-long quarantine was how the layoff might effect the Cavaliers shooting.
Putrid might be the best description of how the No. 4 seed performed on offense. Unable to practice during its Covid shutdown, Tony Bennett's team couldn't have hit water if it had fallen out of a boat on Saturday night and lost 62-58 to No. 13 seed and underdog Ohio University.
Virginia shot a season-low 35 percent (21 of 80 from the field) and a poor 26 percent from the 3-point arc (8 of 31) as a determined Bobcat team sent the reigning national champions packing.
"Don't know if we got tired down the stretch or felt a little bit of the pressure, but thought we got some good looks," Bennett said after the curtain slammed shut on an 18-7 season. "Just had a pretty poor shooting day, very poor shooting day from three with some quality shots. But [Ohio] did a solid job defensively."
The Bobcats, well-coached and confident, did a good job on that end of the floor, but truth was, the Cavaliers just didn't get the job done offensively. Yes, defense travels, the well-documented mantra of Bennett's teams, but there's got to be some offensive help along the way.
"[Virginia] missed some shots they normally make," Ohio coach Jeff Boals said. "Feel very fortunate and very grateful."
UVA's defense had a few costly breakdowns late in the half when the Bobcats captured the lead with 7:43 and never relinquished it down the home stretch. Ohio was making shots. Virginia was not.
"You're going to have to make some plays offensively," Bennett said. "I sensed the looks were there. You could just see we couldn't get them to drop. It did put a lot of pressure on our defense.
"That's what stung. A couple of those breakdowns at key times defensively, otherwise a pretty solid defensive effort. As far as from a shooting standpoint, it looked like we didn't knock down the shots we usually make."
Seniors Sam Hauser and Jay Huff, two of the most accurate shooters on the team, and the ACC for that matter, watched as their shooting touch abandoned them. Hauser was a mere 4 of 16 (1 of 8 from the arc). Huff, saddled with foul trouble and clocking but 23 minutes, was 4 of 11 (1 of 6 from the arc).
Hauser led UVA with 15, followed by underused Trey Murphy III with 12, Huff and Kihei Clark 9 each, Casey Morsell 7 and Reece Beekman 6.
Boals, whose team adapted to Virginia's slower tempo (his Bobcats averaged 80 points per game during the season), was proud of his team's defense, but recognized the Wahoos were off target.
"I mean, [UVA] was a 40 percent 3-point shooting team coming in," Boals said.
The Cavaliers were 24th nationally in overall field goal percentage coming into the game at 48 percent and 17th nationally in 3-point accuracy at 38 percent, but had been higher during the season.
One would not have believed those numbers while watching the final 10 minutes of the game, particularly after Ohio went on a 10-0 run at a critical juncture. Virginia went from a 40-37 lead while the Bobcats' Ben Vander Plas mowed down the Cavaliers, delivering one dagger after another.
He scored back-to-back 3-pointers to push Ohio into its first lead at 42-40 and 45-40, then scored two more buckets for a 49-42 lead. Virginia pushed hard and finally had to settle on sending a parade of Bobcats to the free throw line in desperation. Ohio, which was 13 of 14 from the free throw line for the game, made all six of its foul shots in the final minute.
"Vander Plas made some huge plays in the second half," Boals said.
Tony Bennett agreed.
"Ben Vander Plas, he did what his old man would do when I played with him: made key plays," Bennett said. "He's really good. He hit some big threes. That was a big three at the end of the half, then the two threes he hit and a couple of drives."
Bennett was referring to Vander Plas' father, Dan, who played with Bennett in college at Wisconsin-Green Bay. Both were coached by Bennett's father, Dick. Dan Vander Plas had so much love and respect for Tony and Dick that he named his son Bennett (shortened to Ben) after the Bennett family.
Boals kidded this week that Bennett was undergoing a switch in names leading up to the Virginia game.
"I told him that this week his name was Maximus," Boals laughed.
After the game, Maximus … or, er, Ben, embraced Tony Bennett and pointed up to the stands after Bennett asked where his father was sitting.
The spot wasn't too far from where Vander Plas kept bombing Virginia into submission.
"Yeah, that left win, I like the spot coming off of pick and pops," Vander Plas said. "Right in front of the bench. I guess they were just falling from there today."
Meanwhile, Virginia's weren't.
"It's just one of those things where the shots just weren't falling," Hauser said. "I don't think it was tired legs. I think it's one of those games that it happens. That's why your defense has to be real good. I thought our defense was pretty good up until they made that run in the second half.
"But you can't make any excuse for not being able to make shots. You have to find other ways to score. Tonight we just left some baskets out there that we should have made."
For Virginia in postseason play it seems to be feast or famine and several heartbreaks such as blow out losses to Florida in the first round, a shocking upset to 16th-seeded UMBC, a total collapse against Syracuse in Chicago just minutes from a UVA trip to the Final Four … a destination that the Cavaliers made in 2019 and won it all.
"I said [to his team in the locker room after the Ohio loss] that I wish I had some magic words to make the string go away, but I don't," Bennett revealed. "Time heals all things."
"It comes down to banging a big shot here or there or getting a rhythm," Bennett said.
Never happened for the Cavaliers.
"It just stings right now to not advance in this tournament," Bennett said. "I've faced such joy in this tournament on so many occasions. I've faced the heartache, too.
"Again, as I say, you always have to be willing to accept them both, know that when your career is done that this doesn't define you, whether you win it all or you lose. It's what you do, you do it with love, joy and passion, then you don't let it define you beyond what it should."
Support JerryRatcliffe.com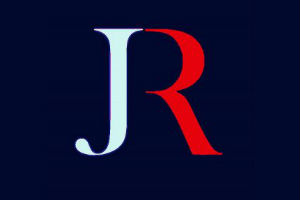 Make a one-time or recurring gift to support JerryRatcliffe.com online below. Your gift is not tax-deductible. Thank you for your support of JerryRatcliffe.com and the "Jerry Ratcliffe Show" podcast!