Olympic Sports Roundup: Godfrey tabbed as first-team All-American
Courtesy UVA Media Relations
Virginia junior midfielder Lia Godfrey became a three-time All-American on Friday when she was named a first team selection by the United Soccer Coaches with the release of their annual All-America team.
Godfrey is the only three-time All-America selection in the list of 46 players to receive first, second or third team honors this season.
It is the 19th time in the last 20 seasons at least one Virginia player has earned All-America honors from the coaches association. Dating back to the 2003 campaign, Virginia has had at least one All-America selection every year except the 2017 season.
Godfrey earned All-Region first team honors for the third consecutive season with her selection earlier this week to become eligible for All-America honors. She was a first team All-ACC selection to earn her third straight All-ACC honor as she tallied eight goals and five assists on the year. She tied for second on the team in goals with Alexa Spaanstra and second in assists with Spaanstra and Haley Hopkins. Godfrey hit three game-winning goals on the year with the winning strikes coming at No. 2 North Carolina, No. 4 Duke and against Xavier in the second round of the NCAA Tournament.
Virginia posted a 16-4-3 record this season on the way to the quarterfinals of the NCAA Tournament. The Cavaliers advanced to the NCAA Tournament for the 29th consecutive season and 35th time overall. The 29 consecutive appearances is the second-longest active streak and the 35 overall appearances is the second most by any NCAA Division I program.
Congrats to Lia Godfrey on First Team All-America honors.

With her selection she becomes a 3x All-American!

📰: https://t.co/eLR3PA1nwP#GoHoos🔶⚔️🔷 | #ALLIN⚽️🔥 pic.twitter.com/E4F6nBk9Zq

— Virginia Women's Soccer (@UVAWomenSoccer) December 2, 2022
Indoor Track: Hoos capture eight events at Liberty Kickoff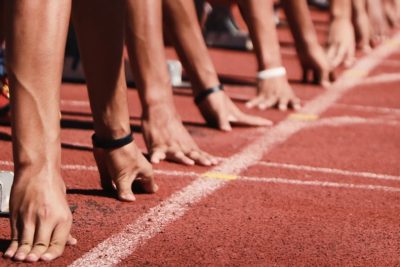 The Virginia men's and women's track and field teams opened their 2022-23 indoor seasons at the Liberty Kickoff, as Virginia won eight events at the Brant Tolsma Indoor Track on Friday afternoon.
The day started with fireworks from UVA freshman Peter Djan. In his first career race, Djan opened up with a qualifying time of 8.12 in the 60-meter hurdles. That time ranks as the ninth-fastest in UVA history and the fourth-fastest from a freshman. Djan went on to finish second in the finals as the runner-up to Liberty's Felix Lawrence. Jada Pierre placed third on the women's side of the event in her first race of the season.
In the 60-meter dash, Virginia's Kayla Bonnick and Sarah Akpan got their seasons started on the right foot. After posting the top-two times in qualifying, the Virginia pair went 1-2 in the final as Bonnick posted a win in her first race of the season.
The men's 400-meters featured the debuts of three Virginia freshmen as Evans White, Luke Schroeder and Jaden Lyons each ran the first race of their collegiate careers. White notched a win in his first race while Schroeder and Lyons finished fifth and 12th, respectively. On the women's side, it was Anzhelika Parenchuk that earned a victory in her opening race of the new season as she ran a time of 57.15.
In the women's 500-meters, Alahna Sabbakhan and Emily Alexandru went 1-2 to top the event while on the men's side Tom Corel, Alex Sherman and Liam Bellamy opened their seasons in the event as well. Corel led the way in first place with a time of 1:03.98 while Sherman and Bellamy followed.
In the women's 200-meters, the Cavaliers went 1-2-3 as Jada Seaman opened her season with a victory. Seaman was followed closely by Akpan and Bonnick in second and third while Jada Pierre picked up a fifth-place finish.
The day ended with a Virginia sweep of the men's and women's 4×400 relays. First for the Cavaliers, a team of Sherman, Lyons, Pendarvis and Corel cruised to a first-place finish posting an overall time of 3:16.11. A second crew of Cavaliers picked up a fourth-place finish as Schroeder, Trent, Bellamy and White posted a time of 3:20.41.
On the women's side, a Virginia team of Parenchuk, Comella, Alexandru and Sabbakhan battled High Point in a close race. After the teams competed neck-and-neck throughout, Sabbakhan pulled away at the bell and finished with a time of 3:48.79.
𝙏𝙧𝙖𝙘𝙠 𝙎𝙚𝙖𝙨𝙤𝙣 🔥#GoHoos⚔️ pic.twitter.com/IIHgo42eIu

— Virginia Track & Field and Cross Country (@UVATFCC) December 2, 2022
UP NEXT
The Cavaliers will return to action on Friday, Jan. 13 when they travel to Blacksburg for the Virginia Tech Invitational.
Wrestling: Virginia dominates Queens, 44-6, in first of two weekend events
The Virginia wrestling team kicked off a weekend road trip with a decisive victory over Queens University of Charlotte on Friday at Curry Arena. The Cavaliers defeated the Royals, 44-6.
Virginia (1-1) raced out of the gates and picked up bonus-point victories in the first nine weight classes, including four major decisions, three technical falls and a pair of pins.
Patrick McCormick (125) and Dylan Cedeno (141) sandwiched major decisions around a second-period pin from Erik Roggie (133) to get the night started. Virginia then got consecutive tech falls from No. 29 Jarod Verkleeren at 149 pounds and Denton Spencer at 157 pounds before ninth-ranked Justin McCoy would record the night's second pin in only 0:28 seconds at 165 pounds.
The Cavaliers then got back-to-back major decisions from Justin Phillips (174) and No. 30 Neil Antrassian (184) before Michael Battista would finish the scoring for Virginia with a tech fall at 197 pounds.
Queens (0-7) got on the board when Gabe Christenson was forced to default due to injury at heavyweight.
VIRGINIA 44, QUEENS 6
125: Patrick McCormick major dec. Ashton Thomson (QUC), 15-3; UVA 4, QUC 0
133: Erik Roggie pinned Griffin Gonzalez (QUC), 3:33; UVA 10, QUC 0
141: Dylan Cedeno major dec. Melvin Rubio (QUC), 13-4; UVA 14, QUC 0
149: No. 29 Jarod Verkleeren tech fall Nico D'Amico (QUC), 18-1 (2:07), UVA 19, QUC 0
157: Denton Spencer tech fall David Makupson (QUC), 16-0, (4:35), UVA 24, QUC 0
165: No. 9 Justin McCoy pinned Caleb Moore (QUC), 0:28; UVA 30, QUC 0
174: Justin Phillips major dec. J.T. Skalecki (QUC), 13-1; UVA 34, QUC 0
184: No. 30 Neil Antrassian major dec. D'Andre Hunt (QUC), 16-1 (3:00), UVA 39, QUC 0
197: Michael Battista tech fall Riley Kuhn (QUC), 21-5 (5:10), UVA 44, QUC 0
HWT: Mikey Lytle (QUC) over Gabe Christenson by injury default, UVA 44, QUC 6
FROM HEAD COACH STEVE GARLAND
"Our guys were scoring points in bunches tonight. They were having fun. It was good to see them together on a mission and wrestling well. We have a big one coming up on Sunday (at Campbell) that we now need to focus on."
FINAL | The Hoos pick up the first dual win of the season with a 44-6 victory at Queens University of Charlotte to kick off the weekend road trip.

Final score presented by @WellsFargo #GoHoos🔶🔷 | #TheVirginiaWay⚔️💪 pic.twitter.com/adZmvWHX6w

— Virginia Wrestling (@UVAWrestling) December 3, 2022
UP NEXT
Virginia continues its weekend road trip with a 4 p.m. dual this afternoon at Campbell. The dual will be streamed on ESPN+ through the ESPN app and at ESPN.com.
Squash: Cavaliers split first two of three weekend matches up North
The No. 5 Virginia men's squash team picked up an 8-1 win on the road at No. 10 Dartmouth and the No. 7 Virginia women's squash team topped No. 10 Dartmouth 7-2 on Saturday afternoon.
The Cavalier men (3-2) cruised to the win over the Big Green (1-2) with four straight-game wins. Aly Hussein made quick work of his match with an 11-4, 11-3, 11-6 victory at the one position over Jack Bell. Taha Dinana added a 3-0 (11-7, 11-6, 11-3) victory at the three position over Christian Shah. Cullen Little defeated Chris Zachary 3-0 (11-4, 11-8, 11-9) at the four and Charles Braff won 3-0 (11-9, 11-7, 11-6) at the nine position.
After dropping the first game, Omar El Torkey came back to win 3-1 (10-12, 11-3, 11-8, 11-6) over Mac Aube. Myles McIntyre also dropped the first game before winning 3-1 (10-12, 11-6, 11-7, 11-7) over Quintin Campbell at the five position. CJ Baldini won his first two games before dropping the third to eventually win 3-1 (11-9, 11-9, 6-11, 11-9) over Lucan White at the six position. Evan Hajek rounded out the wins with a 3-2 (11-4, 6-11, 7-11, 11-6, 11-6) victory over Auggie Bhavsar.
On Friday, the men's team fell 8-1 at No. 1 Harvard (5-0). Dinana picked up a win, topping Harvard's David Costales in straight games, 3-0 (11-3, 11-5, 11-5) at the three position on the ladder.
Hussein battled for almost two hours in a five-game match at the one position. Hussein won the first game 11-7 before Harvard's Marwan Tarek won the second game 11-4. Hussein took a 2-1 lead with an 11-5 win in the third but Tarek won the fourth 11-8 to force a tie-breaker and eventually won 11-4.
El Torkey won his first game in the match with Harvard's George Crowne at the two position but fell 3-1. Baldini also picked up an opening game win at the seven position but eventually lost 3-1 to Ishant Shah.
The Cavaliers will face MIT on Sunday in Cambridge, Mass.
HOOS WIN 2⃣!

Men top Dartmouth 8-1 and women win 7-2 on the road #GoHoos pic.twitter.com/rpfAB18GZ9

— Virginia Squash (@UVASquash) December 4, 2022
MEN'S RESULTS
Friday
No. 1 Harvard 8, No. 5 Virginia 1
1. Marwan Tarek (HU) def. Aly Hussein (UVA) 7-11, 11-4, 5-11, 11-8, 11-4
2. George Crowne (HU) def. Omar El Torkey (UVA) 5-11, 11-9, 11-9, 11-0
3. Taha Dinana (UVA) def. David Costales (HU) 11-3, 11-5, 11-5
4. Ido Burstein (HU) def. Cullen Little (UVA) 11-9, 11-4, 11-7
5. Tate Harms (HU) def. JP Tew (UVA) 11-6, 11-7, 11-8
6. Denis Gilevskiy (HU) def. Myles McIntyre (UVA) 11-8, 12-10, 11-3
7. Ishant Shah (HU) def. CJ Baldini (UVA) 10-12, 11-0, 11-4, 11-4
8. Ayush Menon (HU) def. Evan Hajek (UVA) 11-3, 11-6, 13-11
9. Neel Joshi (HU) def. Tyler Mackesy (UVA) 11-6, 11-6, 11-5
Saturday
No. 5 Virginia 8, No. 10 Dartmouth 1
1. Aly Hussein (UVA) def. Jack Bell (DART) 11-4, 11-3, 11-6
2. Omar El Torkey (UVA) def. Mac Aube (DART) 10-12, 11-3, 11-8, 11-6
3. Taha Dinana (UVA) def. Christian Shah (DART) 11-7, 11-6, 11-3
4. Cullen Little (UVA) def. Chris Zachary (DART) 11-4, 11-8, 11-9
5. Myles McIntyre (UVA) def. Quintin Campbell (DART) 10-12, 11-6, 11-7, 11-7
6. CJ Baldini (UVA) def. Lucan White (DART) 11-9, 11-9, 6-11, 11-9
7. Evan Hajek (UVA) def. Auggie Bhavsar (DART) 11-4, 6-11, 7-11, 11-6, 11-5
8. Felix Feldman (DART) def. Tyler Mackesy (UVA) 9-11, 11-8, 12-10, 4-11, 11-7
9. Charles Braff (UVA) def. David Rubin (DART) 11-9, 11-7, 11-6
Virginia's women (2-2) earned four 3-0 wins on the afternoon Saturday over Dartmouth (0-2). Emma Jinks picked up a 3-0 (11-6, 11-3, 11-8) win at the two position over Emily Schuster. Maria Moya added a 3-0 win (12-10, 11-5, 11-5) over Ellie Burke at the three, Sydney Maxwell won 11-9, 11-6, 13-11 over Neeya Patel at the four and Maureen Foley won straight games 11-5, 11-7, 11-6 over Chelsea Cho at the six.
Meagan Best came back after falling 11-8 in the first game to win three-straight (11-5, 11-4, 11-6) to defeat Claire Aube at the one position. Julia Curran and Eliza Mills both won their first games and lost the second before winning the final two for 3-1 victories.
UVA fell 8-1 to No. 2 Harvard (3-0) on Friday afternoon at the Murr Center. Olivia Walsh improved to 3-0 on the season with a 3-2 (11-8, 11-7, 9-11, 4-11, 11-8) win over Serena Daniel at the four position. Walsh won the first two games but was forced to a tie-breaking fifth, holding on to win 11-8.
Best won the third game in her match with Marina Stefanoni at the one position to force a fourth game but eventually fell 3-1. Moya won her first game but fell 3-1 to Saran Nghiem at the three position and Maxwell won the second game in the 3-1 loss to Evi Coxon at the five position.
The Cavaliers close out the weekend against Williams College at MIT on Sunday.
WOMEN'S RESULTS
Friday
No. 2 Harvard 8, No. 7 Virginia 1
1. Marina Stefanoni (HU) def. Meagan Best (UVA) 11-8, 11-9, 5-11, 11-8
2. Hebeeba Eldefrawy (HU) def. Emma Jinks (UVA) 11-6, 11-8, 11-7
3. Saran Nghiem (HU) def. Maria Moya (UVA) 8-11, 11-9, 11-8, 11-5
4. Olivia Walsh (UVA) def. Serena Daniel (HU) 11-8, 11-7, 9-11, 4-11, 11-8
5. Evie Coxon (HU) def. Sydney Maxwell (UVA) 11-6, 4-11, 11-6, 11-8
6. Brecon Welch (HU) def. Nicolina Tessitore (UVA) 11-5, 11-6, 11-0
7. Charlotte Orcutt (HU) def. Maureen Foley (UVA) 11-4, 11-8, 14-12
8. Molly Stolz (HU) def. Julia Curran (UVA) 11-2, 11-1, 11-7
9. Binney Huffman (HU) def. Griffin Dewey (UVA) 11-7, 11-0, 11-7
Saturday
No. 7 Virginia 7, No. 10 Dartmouth 2
1. Meagan Best (UVA) def. Claire Aube (DART) 8-11, 11-5, 11-4, 11-6
2. Emma Jinks (UVA) def. Emily Schuster (DART) 11-6, 11-3, 11-8
3. Maria Moya (UVA) def. Ellie Burke (DART) 12-10, 11-5, 11-5
4. Sydney Maxwell (UVA) def. Neeya Patel (DART) 11-9, 11-6, 13-11
5. Priya Verma (DART) def. Nicolina Tessitore (UVA) 12-10, 8-11, 12-10, 11-9
6. Maureen Foley (UVA) def. Chelsea Cho (DART) 11-5, 11-7, 11-6
7. Julia Curran (UVA) def. Aubrey Lennon (DART) 11-7, 8-11, 11-5, 11-8
8. Callie Worth (DART) def. Binney Huffman (UVA) 14-12, 7-11, 11-8, 11-7
9. Eliza Mills (UVA) def. Devon Glaser (DART) 11-5, 6-11, 11-2, 11-8
Exh: Naaz Valvani (DART) def. Erin O'Connor (UVA) 8-11, 12-10, 11-8, 8-11, 11-9