Olympic Sports Roundup: No. 13 Men's Tennis Sweeps Boston College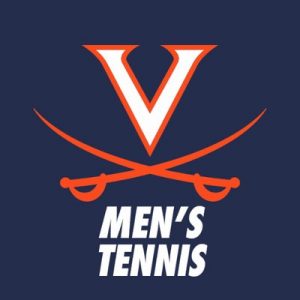 Courtesy UVA Sports Media Relations
The No. 13 Virginia men's tennis team closed out the weekend with a 7-0 victory over Boston College on Sunday at the Rec Plex in Chestnut Hill, Mass.
The Cavaliers (7-1, 2-1 ACC) picked up the doubles point with a 6-2 win on court two and a 6-3 victory on three. UVA was leading 5-2 on court one when play was abandoned.
Virginia clinched the victory with three decisive victories on courts one through three. Freshman Brandon Nakashima downed Derek Austin, 6-3, 6-2 on court one. Austin was previously undefeated on the top court in dual season. Sophomore Gianni Ross won 6-2, 6-0 over Markus Norbly on court two. Freshman Ryan Goetz picked up a 6-1, 6-2 victory over Max Menelsohn.
The other three singles courts all split sets against the Eagles (3-3, 0-2) and had to be decided in third-set tiebreakers with senior Aswin Lizen winning on court four, sophomore Matthew Lord getting a victory on court five and freshman William Woodall making his ACC singles debut with a victory on court six.
Next up, the Cavaliers will head to Chicago to compete in the ITA National Team Indoor Championships, Friday, Feb. 15 through Monday, Feb. 18. Draws and the tournament schedule will be announced on Wednesday.
#13 Virginia 7, Boston College 0
Singles
1. Brandon Nakashima (VA) def. Derek Austin (BC) 6-3, 6-2
2. #68 Gianni Ross (VA) def. def. Markus Norbly (BC) 6-2, 6-0
3. #72 Ryan Goetz (VA) def. Max Mendelsohn (BC) 6-1, 6-2
4. Aswin Lizen (VA) def. Conor Mullins (BC) 3-6, 6-4, 1-0
5. Matthew Lord (VA) def. Sean Mullins (BC) 6-0, 4-6, 1-0
6. William Woodall (VA) def. Wills Tutecky (BC) 7-5, 6-7, 1-0
Doubles
1. Carl Soderlund/William Woodall (VA) vs Derek Austin/Sean Mullins (BC) 5-2, unfinished
2. Ryan Goetz/Gianni Ross (VA) def. Conor Mullins/Markus Norbly (BC) 6-2
3. Brandon Nakashima/Matthew Lord (VA) def. Max Palmer/Max Mendelsohn (BC) 6-3
Order of finish: Doubles (3,2); Singles (3,2,1,4,5,6)
UVA Falls 4-3 to St. John's to Wrap Up Florida Trip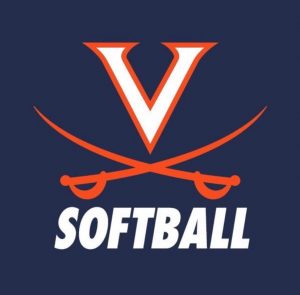 For the second consecutive game, Virginia dropped a one-run decision, falling 4-3 to St. John's to close the FAU First Pitch Classic in Boca Raton.
Erika Osherow got the Cavaliers (0-5) off to a quick start with a two-run home run and made the start in the circle, but Lacy Smith took the tough-luck loss in relief. Smith (0-1) allowed an unearned run on two hits in 1 2/3 innings.
A lead-off triple by Hayley Busby was followed by the two-run shot off the bat of Osherow to open the game. St. John's used a lead-off triple of its own, coming off the bat of Amelia Ditolvo, in the first inning to tie the game at 2-2. The Red Storm took its first lead of the game with an RBI-single from Ditolvo in the fifth.
UVA's Arizona Ritchie tied the game back up with a sacrifice fly in the top of the sixth. St John's used a walk and a single to put two aboard with one out in the bottom half of the inning. The Red Storm (2-3) would retake the lead on a Cavalier error. The marker would be all St. John's would need to seal the win.
Busby finished the day 2 for 4 with a pair of runs scored. Ritchie added a hit to her sacrifice fly for a 1-for-2 game with an RBI. Osherow went 4 1/3 innings, allowing three runs, all earned, on four hits. She fanned four batters in her outing. Freshmen Abigail Barber and Bailey Winscott each went 1 for 3. Ritchie added her second career RBI and finished the weekend with a team-leading .400 average.
Virginia travels to the Elon Softball February Classic this weekend (Feb. 15-17) for five games. The Cavaliers will face Northern Kentucky, Hampton, NC Central and host Elon.
Comments