Olympic Sports Roundup: UVA Men's Tennis Takes Down No. 1 Wake
Courtesy UVA Sports Media Relations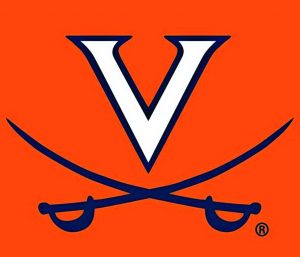 The No. 13 Virginia men's tennis team defeated No. 1 Wake Forest by a 5-2 score on Friday at the Boar's Head Sports Club.
Wake Forest won the doubles point, but the Cavaliers (6-1, 1-1 ACC) won five of six singles matches to defeat the 2018 NCAA Champions. Senior Aswin Lizen clinched the victory with his win on court six.
"I am just proud of my guys for showing up to work every day," said head coach Andres Pedroso. "These guys put in a full effort. We talked about it yesterday, how special it is, the culture that we have, how everyone is working hard and just trying to find a way to get better. Wins like this are going to happen if you put in the work and you have the talent that we have.
"I think today shows the guys that we can put ourselves in a position to win against anyone. And it is going to be a dogfight against anyone in the country. We have to walk out there with some confidence and understand that there are going to be ups and downs during matches. The most important thing is that we just work hard every day in practice and get our schoolwork done. We need to just live quality lives and if we do that, we are going to maximize and be in positions to win."
The Demon Deacons (6-1, 0-0) took a 1-0 lead after edging the Cavaliers 6-4 on both the first and third doubles courts.
In singles, freshman Ryan Goetz blazed through his match at No. 5 singles, downing No. 88 Rrezart Cungu, 6-0, 6-2, before two other courts had even finished their first sets.
Two of the first sets were decided in tiebreakers with Wake Forest's Petros Chrysochos, the top-ranked singles player in the country, edging senior Henrik Wiersholm, 7-4, while sophomore Gianni Ross won his first set tiebreaker on court four, 7-4.
Freshman Brandon Nakashima gave UVA a 2-1 lead with a 6-4, 6-3 victory over No. 21 Bar Botzer. Ross followed with a 6-2 win in his second set over No. 49 Melios Efstathiou to put UVA ahead, 3-1. Chrysochos won his second set, 6-3, over Wiersholm to make it 3-2.
On court one, junior Carl Söderlund dropped his first set, 6-4, to Bona Gojo. The two fought to a 6-6 tie in the second set, but Söderlund battled for a 7-3 victory in the tiebreaker to force the third set.
At the same time, Lizen and Julian Zlobinsky traded 6-4 victories on court six in the first and second sets to force a third set. Lizen picked up a break and was serving for the match up 5-3, but double-faulted to get the match back on serve, 5-4.
Söderlund rode the momentum of his tiebreaker victory into the third set, jumping out to a 5-1 lead. He was serving for the match as Lizen hit a winner to break Zlobinsky and clinch the victory. Two points later, Söderlund finished off Gojo, 6-1, to make it a 5-2 victory for the Cavaliers.
"I had to completely reset mentally after the double-fault and come back really competitive," Lizen said. "You have to be ready for the ups and downs. When I saw the ball go past him, I almost threw my racquet out of pure excitement. That is my first clinch in such a big match. It was amazing to have my teammates come out and celebrate it with me.
"I am so proud of what all the guys did today. To top the No. 1 team in the country at home in front of an amazing crowd, it does not get better than this in a regular-season win. After last year, to be able to compete with this team that hard, be so close and actually win it, just shows what we are capable of this season."
Virginia and Wake Forest have combined to win the last four NCAA team titles (Virginia 2015-17, Wake Forest 2018) and the last two ITA National Team Indoor championships (UVA 2017, Wake 2018).
Despite both teams being members of the Atlantic Coast Conference, this is a non-conference contest. The two will meet again on Sunday, March 17 in Winston-Salem for their ACC match.
#13 Virginia 5, #1 Wake Forest 2
Singles competition
1. #119 Carl Soderlund (VA) def. Bona Gojo (WF) 4-6, 7-6 (0-3), 6-1
2. #1 Petros Chrysochos (WF) def. Henrik Wiersholm (VA) 7-6, 6-3
3. Brandon Nakashima (VA) def. #21 Bar Botzer (WF) 6-4, 6-3
4. #68 Gianni Ross (VA) def. #49 Melios Efstathiou (WF) 7-6 (0-4), 6-2
5. #72 Ryan Goetz (VA) def. #88 Rrezart Cungu (WF) 6-0, 6-2
6. Aswin Lizen (VA) def. Julian Zlobinsky (WF) 4-6, 6-4, 6-4
Doubles competition
1. Bona Gojo/Alan Gadjiev (WF) def. Carl Soderlund/William Woodall (VA) 6-4
2. Henrik Wiersholm/Brandon Nakashima (VA) vs. Petros Chrysochos/Bar Botzer (WF) 4-4, unfinished
3. Siddhant Banthia/Melios Efstathiou (WF) def. Ryan Goetz/Gianni Ross (VA) 6-4
Order of finish: Doubles (1,3); Singles (5,3,4,2,6,1)
The Cavaliers close out the weekend by traveling to play at Boston College (3-1, 0-0 ACC) on Sunday, February 10, at 12 p.m.
UVA Softball Comes Up Short In Florida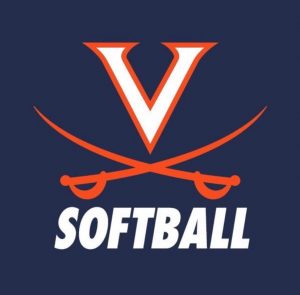 Virginia (0-2) dropped a pair of games to open the 2019 season. The Cavaliers fell 9-1 to Indiana (1-0) in the opening game of the FAU First Pitch Classic in Boca Raton, Fla., before suffering a 5-4 loss in nine innings to Bethune-Cookman (1-1).
GAME 1: INDIANA 9, VIRGINIA 1 (5 Inn.)
Indiana scored six runs on four hits in the fifth inning to down Virginia, 9-1, in the opening game of the season.
Indiana jumped to an early lead in the opening frame, scoring an unearned run on the strength of two, two-out hits. The Hoosiers tacked on a pair in the third inning, using three singles to build a 3-0 lead. Bella Norton delivered the damage with a two-run single for Indiana.
After an Indiana double in the fourth, freshman Clare Zureich entered the circle for the first time as a Cavalier and stranded a pair of Hoosiers in scoring position.
Senior Lacy Smith sparked Virginia in the fourth, launching a solo home run to open the frame. The long ball was Smith's 15th of her career. Erika Osherow followed with a double off the left-center field wall but was left stranded after three-consecutive fly outs.
Indiana would build its lead in the fifth, as a trio of walks loaded the bases with one out. An infield single scored one and then Grayson Radcliffe delivered a two-run single to left. The Hoosiers continued to break the game open with a bunt-single and another two-run knock to make it 9-1.
Allyson Frei made her first start as a Cavalier and took the loss. Frei (0-1) allowed three runs, two earned, on six hits in 3 2/3 innings. The graduate transfer fanned four Hoosiers in her action.
Indiana ace Tara Trainer (1-0) held the Cavaliers to just the one run on three hits. Virginia freshman Arizona Ritchie picked up her first collegiate hit with a single in the game.
GAME 2: BETHUNE-COOKMAN 5, VIRGINIA 4 (9 Inn.)
Missed opportunities would come back to haunt Virginia in the second game of the day, as the Cavaliers left 16 runners on base. 11 of those 16 were stranded in scoring position, including eight runners who reached scoring position with less than two outs.
Lacy Smith and Erika Osherow produced back-to-back singles with one away to set the table in the opening frame. The Cavaliers were unable to capitalize, however, as a pair of fly outs helped Bethune-Cookman escape the early threat.
Virginia would threaten again in the second, as freshman Donna Friedman laced a two-out single into left field. A walk put two aboard, but a fly ball ended the inning with nothing across.
The Cavaliers finally broke through in the third, capitalizing on a Bethune-Cookman miscue. A collision in shallow left allowed Smith to reach and Olivia Gott followed with an RBI-double that snuck just inside the left field line.
Bethune-Cookman made its first noise of the afternoon in the sixth. A lead-off walk put one aboard before a bunt single broke up Osherow's no-hit bid to put runners at the corners with two outs. Allyson Frei entered in relief, hitting the first batter she faced to load the bases before inducing a weak ground ball to end the threat.
The Wildcats would load the bases with no outs in the bottom of the seventh, as a lead-off double from Kaira Cabato was followed by an error and a walk. A sacrifice fly drew Bethune-Cookman even before Frei earned a strikeout to end the frame and send the game into extra innings.
Under the international tiebreak rule in the eighth inning, Virginia tallied a run on Smith's RBI-single. In the bottom half, an error on a bunt attempt allowed Bethune-Cookman to tie the game. Frei bounced back to retire the side with a pair of punchouts and a ground ball to third.
In the ninth, Arizona Ritchie roped a double to the wall in left to plate Gott from second. That gave the Hoos a 3-2 lead. Abigail Barber added another run to the lead with a sacrifice fly.
Again, Bethune-Cookman had the answer as a double off the wall and Virginia's fifth error of the game tied the affair at 4-4. The Wildcats walked-off on Cheyenne Smith's single down the right field line.
Osherow's strong start was spoiled as the senior allowed just one hit in 5 2/3 innings of work. She struck out four while issuing just a single free pass. Frei (0-2) took the loss, allowing all five runs in the game, only one of which was earned.
Osherow finished the day 4 for 7 at the plate with a double. Smith went 3 for 7 with a home run, two RBI and two runs scored. Freshmen Friedman and Ritchie each had two-hit days.
The Cavaliers return to action on Saturday with an 11:15 a.m. matchup against No. 6 Georgia before facing host FAU at 6 p.m.
Distance Runners Pace Men's T&F at Weekend Competitions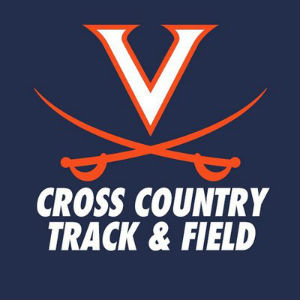 The Virginia men's track and field team concluded the first day of competition on Friday at both the Tiger Paw Invite at the Clemson Indoor Track and Field Complex in Clemson, S.C., and at the Iowa State Classic at the Lied Recreational Center in Ames, Iowa.
Iowa State Classic
The 5000m run highlighted the night at the Iowa State Classic as redshirt juniors Alex Corbett and Ari Klau recorded the fifth and ninth-best times, respectively, in program history. Corbett ran a time of 14:00.56 to place ninth in the race, while Klau's time of 14:03.31 placed him 11th.
"We had some solid results today with all of our 5,000m guys running indoor personal bests, and several of those guys were close to having great results," assistant coach Jason Dunn said. "We just need to close out our races a bit better, which we will work on as we turn our focus to ACCs."
Tiger Paw Invite
At the Tiger Paw Invite, sophomore Jordan Willis led the team, recording UVA's fifth all-time best run in the 400m dash. Willis captured a time of 47.48, which placed him third overall at the meet.
Senior Emmanuel Jackson ran a season-best time of 8.13 in the 60m hurdles for a 17th-place finish in the semifinals. He advanced with the ninth-fastest time in the prelims after finishing the race with a time of 8.14.
"Today was a successful day," assistant coach Mario Wilson said. "For the men, Jordan Willis had a nice breakthrough in the 400 and moved into the top-five all time (at UVA).
"Everyone is here to either get tuned up for the ACC meet in two weeks or improve their standings for NCAAs in a month."
Guy, Hazzard Lead Women's T&F at Weekend Meets
Redshirt senior Bridget Guy and redshirt freshman Halle Hazzard paced the Virginia women's track and field team as members of the program opened competition on Friday at the Tiger Paw Invite at the Clemson Indoor Track and Field Complex in Clemson, S.C., and at the Iowa State Classic at the Lied Recreational Center in Ames, Iowa.
Tiger Paw Invite
Guy and Hazzard topped UVA's all-time list with their performances at the Tiger Paw Invite as Guy set a school record in the pole vault and Hazzard tied her UVA record in the 60m dash.
Guy finished first in the pole vault, clearing a height of 4.38m (14'4.5") with her first attempt at the height. In addition to topping her school record mark from last week, she tied the seventh-best national jump this season in the event.
Hazzard advanced her way to the finals of the 60m dash where she tied her school record time of 7.32. Her performance in the finals placed her fifth in the meet.
In the 400m dash invitational, junior Anna Jefferson captured a time of 54.08. Her season-best time placed her 11th overall in the event.
Juniors Alexis Woodley and Andrenette Knight advanced to the semifinals of the 60m hurdles. Woodley finished 22nd with a time of 8.58 after running a time of 8.46 in the prelims, while Knight placed 23rd with a time of 8.63.
"Today was a successful first day of a loaded meet," assistant coach Mario Wilson said. "Two of our women, Halle (Hazzard) and Bridget (Guy), matched or exceeded the existing school records.
"Everyone is here to either get tuned up for the ACC meet in two weeks or improve their standing for NCAAs in a month."
Iowa State Classic
At the Iowa State Classic, sophomore Gabrielle Hayes cleared a height of 1.66m (5-5.25) to finish sixth in high jump as senior Jade Baker captured a mark of 16.40m (53'9.75"), finishing seventh in the weight throw.
In her first time running in the 5000m, freshman Emma Wolcott captured a time of 17:04.27, finishing fifth in her heat and 17th overall.
Both the Virginia women's and men's teams will return to action tomorrow, concluding the final day of competition at the Tiger Paw Invite and the Iowa State Classic.
Comments