Opponent Preview: Duke Blue Devils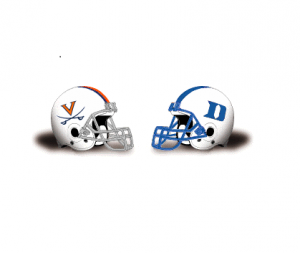 EDITOR'S NOTE: This is the seventh in a 12-part series previewing Virginia's football opponents, in order of schedule.
By Scott Ratcliffe
Virginia will be looking for its fifth straight victory against ACC Coastal Division rival Duke when the teams square off at Scott Stadium in October. The Blue Devils will have a bit of a new look with the departure of longtime starting quarterback Daniel Jones, along with several other key offensive starters.
As Blue Devil head coach David Cutcliffe pointed out at ACC Kickoff, and can attest to, replacing a top draft pick is no picnic, but he's got faith in Jones' replacement, fifth-year senior Quentin Harris.
"I have great confidence in Quentin," Cutcliffe told reporters. "I had great confidence in Daniel his first full year as a starter. They're a little different … I could not be more excited about having a fifth-year senior to step up and step in.
"The thing that Quentin Harris didn't have to do, he didn't have to become a leader. He's been a leader in our program."
Jones, drafted No. 6 by the New York Giants in April, had his own personal struggles against the Cavaliers over the years, as nine of his 29 career interceptions were snagged by Wahoo defenders — Juan Thornhill had four of them alone.

Harris filled in for two weeks when Jones went down with a broken collarbone injury last season, but appeared in 12 of the team's 13 games, so he wasn't simply Jones' backup. He threw 7 touchdown passes and added 5 more scores on the ground, with a pair of those coming against Pitt.
In his two starts under center (against Baylor and North Carolina Central, respectively), Harris was 27 for 57 for 376 yards and 6 TD tosses, with no interceptions. He also added 19 carries for 117 yards and a touchdown during that stretch, which could be a good indication of his dual-threat capabilities.
The Blue Devils also lost their top three leading receivers to graduation — T.J. Rahming, Johnathan Lloyd and Chris Taylor — a trio that combined for 107 career starts, and produced 157 catches for 1,834 yards and 16 touchdowns last season.
Harris will have several targets to throw to at the wideout position, but he likes what he's seen from the somewhat inexperienced group in the spring and summer. Aaron Young is one of the few returners, who was injured for the season in the second game of 2018 but was impressive in those two contests, averaging nearly 20 yards a catch and 70 yards a game.
"I think one of the nice things about losing that many starters on offense is the guys that are now coming into starting roles are guys I've been practicing with the last few years," Harris pointed out. "We've been able to build a good rapport. Coming through our off-season work through the spring, we've taken a lot of strides getting on the same page and building our chemistry."
Tight end Noah Gray is another one of the more experienced weapons, and Deon Jackson is an explosive running back that will be a focal point for opposing defenses. He opened eyes with his play a season ago — the highlight performance coming in a wild shootout loss against Pitt, when he rushed for 162 yards and added 89 receiving yards and a score — and will carry the load out of the Duke backfield.
Jackson, a preseason all-conference selection, will be joined by junior Brittain Brown, who saw about half as many carries but was effective when his number was called last year.
As Harris said of the Jackson-Brown duo, if he can "get them the ball in the right situation, they'll definitely know what to do with it."
Defensively, junior end Victor Dimukeje and senior linebacker Koby Quansah are among the players expected to be difference-makers for co-coordinators Ben Albert and Matt Guerrieri. Dimukeje led the team in sacks and tackles for loss, while Quansah is finally getting his shot to start in an effort to replace graduated 1st-team All-ACC linebacker Joe Giles-Harris, who led the Blue Devils with 81 total stops.
Safeties Mark Gilbert and Dylan Singleton are both starters who are dealing with significant injuries in the Duke secondary, and it's not clear exactly if or when they'll be back on the field, meaning new faces will have to fill the void.
"They mean a great deal to this team," Quansah said of Gilbert and Singleton. "Those guys bring a lot of energy, a lot of tenacity to this defense. Having them on the field, there is no timetable whenever they get the chance to come back on the field, with open arms we'll take them back to the team."
Despite the losses and injuries, Cutcliffe said he's more excited about this year's group than he has been about any Duke defense since he's been in Durham.
Duke went through an up-and-down campaign in 2018, starting out 4-0 before dropping three of its next four. The Devils became bowl-eligible with a big win at Miami, then held off UNC before getting outscored 94-13 in the final two regular-season games (at Clemson, vs. Wake Forest). Duke bounced back and dismantled Temple in the Independence Bowl, 56-27, to finish on a high note.
This year, the Blue Devils have the unenviable task of opening up against Alabama on Aug. 31 at the Mercedes-Benz Dome in Atlanta. As for the race for the Coastal Division crown, it's about as wide open as ever before, and Cutcliffe thinks it's anybody's ballgame.
"I think it's exciting," the coach said. "I think every team in our division believes it can win a championship right now. The proof is in the pudding, which is what I like. You're going to win it on the field. There are not going to be any gifts in any game you play in the ACC anymore."
COMING THURSDAY: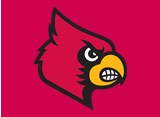 Comments