Opponent Preview: Florida State Seminoles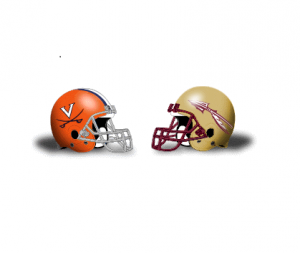 EDITOR'S NOTE: This is the third in a 12-part series previewing Virginia's football opponents, in order of schedule.
By Jerry Ratcliffe
When Jimbo Fisher took Texas A&M's money and ran, Florida State fans managed to get excited after Willie Taggart was named the new Seminoles' coach.
Taggart had built South Florida's program before taking over at Oregon for the 2017 season. Everybody knew that regardless of what was happening in Eugene, if the Florida State job ever opened up, Willie would be gone before Seminoles could blink.
That's exactly what happened as Taggart bolted from the far northwest back to Florida after only one season.
Seminole Nation was re-energized because of Taggart's "Gulf Coast" offense, his own version of the spread that had produced big, exciting numbers over in Tampa.

A not-so-funny thing happened on the way to the end of Taggart's first season in Tallahassee. The Seminoles were perhaps college football's biggest disappointment, posting a 5-7 record largely due to a less than electrifying offense, and resulting in FSU's then-longest bowl streak in the country (36 years) coming to an end.
In fact, the 'Noles were 110th in the nation in yards per play (5.12). Partly to blame were injuries, but FSU played sloppy on the offensive side of the ball, in a penalty-plagued season that was dotted with injuries and inconsistencies at all positions.
This was not the Gulf Coast Offense that Taggart promised, the one that averaged 34 points and 443 yards of offense, 29 games scoring at least 35 points since 2015, including 40-point games (20 of 'em), 50-point games (6), and even 60-point games (3) since he invented the offense in '15.
Smothered by criticism from both within and outside Seminole Nation most of last season and leading into this one, Taggart realizes what's at stake. He considers it a personal challenge to return Florida State to its previous gridiron glory, and even though many of the critics also targeted the mess that Jimbo left behind, Taggart knows it's his job to get things turned around.
"It's been that way since Day One," Taggart said at the ACC Football Kickoff in Charlotte a week ago. "We all came here for a reason, because of our winning tradition, and we all want to be winners. There's a standard at Florida State and we want to get back to that, get the program back to where it belongs."
Taggart took several measures in the offseason to assure that turnaround will have a chance to happen.
He brought in a new offensive coordinator, a new line coach, a new receivers coach. He ran off quarterback Deondre Francois, who had off-field issues, and emphasized to staff that it had to do a more thorough job of teaching every detail to the players.
"We had to make sure everybody was going in the same direction," Taggart said. "Guys have a better understanding now. If it's not taught in the right way, not everybody's going to be on the same page. Everybody needs to know what we're calling, when we're going to call it, and why we're calling it. That makes a big difference."
Much of that burden will fall upon new OC Kendal Briles, somewhat of a controversial hire due to his connection to the scandal-ridden Baylor football program that he coached in under his father, dismissed head coach Art Briles.
Kendal Briles coordinated one of the nation's most explosive attacks last season at Houston, which averaged 44 points and 512 yards offense per game. Using elements from the "Veer and Shoot" concept, including isolation run concepts from spread offensive sets, Briles carved out a name for himself at Baylor, where in his first game as OC, his offense put up 41 points and 601 yards on defensive-minded Michigan State in 2015.
Didn't hurt that Taggart also hired Randy Clements as offensive line coach, and Ron Dugans as wide receivers coach. Clements, who was O-line coach and running game coordinator at Houston, tagged along to Tallahassee with Briles. Meanwhile, Dugans was Miami's co-offensive coordinator and receivers coach last season.
"Coach Briles has worked with different styles of quarterbacks," Taggart said. "They haven't all been athletes that run. He's had some pocket guys. Our offense, the beauty of it, is that you can use it no matter what kind of guy you have at quarterback."
Taggart said he enjoys watching Briles teach because he goes through everything with the players, step-by-step, then walks through the process, followed by "having the kids teach it back to him."
"That's so important, especially up front, so guys can play comfortable and not out of fear," the head coach said.
It's also important not to play confused or injured. FSU had nine different offensive line combinations last season for a variety of reasons.
What is intriguing about Florida State's offensive system is the way it's taught by Briles.
"We don't have a playbook on offense. You talk about being simple. No playbook," Taggart said.
"We don't have a traditional playbook, but [Briles] teaches those guys plays he can go over. It's just not the conventional way, but a way that our guys have bought into. It's new for me, too. Don't get me wrong, they get plays, but it's just not a typical playbook with everything in it. We can't make this AP (advanced placement). It's football. We've got to teach them so they can go out and execute."
Briles has a good starting point to teach his offense with returning quarterback James Blackman, who started once last season after having 12 starts in 2017 when Francois went down in the season-opening loss against Alabama. Blackman has 2,740 career passing yards and has thrown for 24 TDs.
While he emerged from the spring as FSU's starter, Blackman will have some strong competition for the job from graduate transfer Alex Hornibrook, who moved over from Wisconsin after graduating. Hornibrook was often spectacular for the Badgers, starting 32 career games and passing for 5,438 yards, 47 TDs (33 interceptions).
Neither of the two are considered true dual-threat quarterbacks, but Taggart is convinced both will be productive in Briles' offense.
"Football-wise, Blackman is ahead of where he was last year. James has grown up," Taggart said. "He's always been a great leader, but he's taken another step in that direction. He's working his tail off. I've seen him around the office more than ever, in there learning. I think last year was beneficial for him to be on the sideline and to see it from a different angle."
Taggart said that Blackman, a junior, would be the first to say that he understands the game of football better, something he needed in order to become a better quarterback.
The coach also said that Blackman has embraced the challenge that Hornibrook will bring for the starting job, which will be settled in training camp.
FSU's passing game should be highly improved under Briles' direction, but so could the running game, which features junior back Cam Akers, who had more than 1,000 yards rushing as a freshman, but fell back to 700 yards last season.
The offensive line will be a key to everything and that's why Clements was hired.
Florida State returns seven to a defensive unit that was decent against the run last season (48th nationally) but putrid in defending the pass (No. 119 in the country).
With the immense pressure of pulling Florida State out of the quagmire, there is already speculation that Taggart is on the proverbial "hot seat," and that another dismal season could send him packing in a town that isn't tolerant to losing.
"I don't see that [his name on the hot seat] and I'm sure nobody will come tell me that," Taggart said when the topic arose. "I hear it when I talk to [media]. That's all part of the business. We all know what we signed up for when we decided to become coaches. That's part of the whole landscape.
"What is the hot seat, and who put you on the hot seat?" Taggart posed. "It's not going to be a distraction. When you have a bad year, those are things people say about you. There's no need to go looking for it. You know it's there."
Now, it's his job to coach his way off the seat, and he's confident he can do so.
"I feel I've seen this movie before, where we are in our program right now," Taggart said. "Our players are determined and passionate about righting the ship. None of them made an excuse for last year. We all owned it and we're all working our tails off to make it right."
COMING SUNDAY: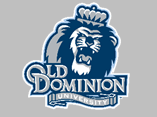 Comments