Opponent Preview: Notre Dame Fighting Irish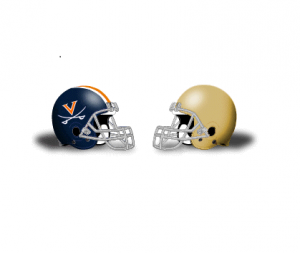 EDITOR'S NOTE: This is the fifth in a 12-part series previewing Virginia's football opponents, in order of schedule.
By Jerry Ratcliffe
During my "yute," as Vincent LaGuardia "Vinny" Gambini pronounced it in "My Cousin Vinny," I became obsessed with college football. Watched every game that was available on TV, which wasn't much back in the day.
One of the big deals on Sunday mornings was the nationally-syndicated Notre Dame highlights show from Saturday's game, always narrated by legendary broadcaster Lindsey Nelson. Whether you were an Irish fan or not, it was must-see TV for a college football fan.
Like many of you, I'd daydream about someday seeing a Notre Dame game in person. Little did I know that I would eventually cover some Notre Dame football games.
Hopefully in September, I'll get to fulfill a bucket-list item, in covering a game at Notre Dame when Virginia makes its first visit ever to South Bend for a showdown with the Irish.

I've been to Notre Dame several times to cover basketball games, and when Lou Holtz's defending national champion Irish opened the 1989 season against George Welsh's Virginia team at the Meadowlands, I made my first football-related trip to South Bend.
In late July, I was joined by former Richmond News-Leader beat writer Vic Dorr, former UVA radio play-by-play man Warren Swain, and former St. Anne's-Belfield athletic director and lacrosse coach Doug Tarring on a drive from Charlottesville to South Bend to do some advance interviews for the big game.
Holtz graciously hosted us in his office for about two hours and regaled us with stories about his career, his team, about coaching at Notre Dame. Tarring, who volunteered to drive if he could sit in on the interview, didn't say a word the whole two hours.
When we were leaving and thanking Holtz for a great interview, Tarring told the coach that he was indeed an AD and coach, also friends with Notre Dame lacrosse coach Kevin Corrigan, and was along for the ride.
Holtz laughed and said, "I'm glad you told me that because I was thinking this guy hasn't asked a question the whole two hours … he must be the laziest sportswriter in America."
I've never let Tarring forget it either. My greeting to him ever since has been, "So, how's the laziest sportswriter in America?"
Anyways, Dorr, who graduated from Notre Dame, took us on a tour of the campus. We were in luck. Notre Dame Stadium was open, and we took our own personal tour of the old Irish locker room, with its plaques commemorating "The Four Horsemen," and "The Gipper." We posed for pictures on the field, leaning up against the goalpost with Touchdown Jesus in the backdrop.
It was just a memorable trip for four college football fanatics.
Going to South Bend in September should be a blast. The week before, Notre Dame plays at Georgia and Virginia hosts Florida State. What if the Irish and the Cavaliers are unbeaten at that point? Wow.
So, we're doing our previews of each of Virginia's opponents in order, and we'll get to that in a moment. However, because Notre Dame isn't in a conference and won't hold its media day until later this week, we really don't know what Coach Brian Kelly thinks about his Irish, coming off a 12-1 season which ended in disaster for Golden Domers in a lopsided, 30-3 loss to eventual national champion Clemson in the College Football Playoff semifinals.
We'll come back later with a more in-depth report on Notre Dame, but it appears that the Irish are going to be voted preseason Top 10 in most of the polls. Kelly returns 13 starters, seven on an offense that averaged 31.4 points and 440 yards of offense per game.
Quarterback Ian Book, who threw for at least two touchdowns per game as a junior, returns after starting eight games last season, completing 68 percent of his passes for 2,628 yards.
Book and the Irish offense could be even more prolific this season because four starters return on the offensive line, along with experienced receivers and plenty of depth in the backfield at running back. 
Defensively, Notre Dame was nasty last season, holding eight of 12 regular-season opponents to less than 20 points as the Irish rolled to a 12-0 record before running into Clemson. In what many predicted as a close game against Syracuse in Yankee Stadium, it wasn't even close as Book & Co. throttled a high-scoring Orange team, 36-3.
The Irish are strong along the defensive line and secondary, but could have some question marks in the middle of the defense.
Offensive coordinator Chip Long is really high on Book, noting that the Irish quarterback has more command of the offense heading into his senior campaign and is more comfortable attacking the middle of the field with his arm.
Virginia has played Notre Dame only twice, losing a one-sided game in '89 when Welsh said he suspected Holtz took it easy on the Cavaliers in the second half (Holtz later denied doing so). Mike London's Wahoos should have beaten the Irish on their only visit to Charlottesville in 2015. Instead, Notre Dame put together a late comeback to win on their final drive of the game, 34-27.
COMING TUESDAY: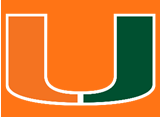 Comments