Opponent Preview: Pitt Panthers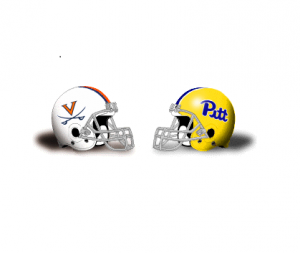 EDITOR'S NOTE: This is the first in a 12-part series previewing Virginia's football opponents, in order of schedule.
By Jerry Ratcliffe
Pat Narduzzi doesn't remember his exact message to his team immediately following a 42-10 lashing by Clemson in the ACC Championship game last December, but it wasn't as depressing as some Pitt fans may have expected.
After winning the Coastal Division title, the Panthers had their doors blown off by eventual national champion Clemson, part of a three-game losing streak that put a damper into what otherwise was a season to celebrate.
"It was a tough, emotional ending to that game," Narduzzi said at last week's ACC Football Kickoff in a return to the scene of the crime (Charlotte). "I told our guys, 'Hey, we got here. There are a lot of teams that wanted to be in this game tonight.' Did we play our best? No. We'll be back. Our kids gave it everything."

If that was his message to end the season, he has a couple of messages heading into the upcoming training camp for the 2019 campaign.
The first is that the Panthers need to learn how to finish. The second is that they must also learn how to start.
Certainly the three-game collapse — which included a 24-3 end of the regular season loss at Miami, followed by the Clemson game, then a 14-13 defeat by Stanford in the Sun Bowl — was a disappointment. In spite of winning the Coastal, Pitt finished 7-7.
"We've got to finish," said Narduzzi, who is starting his fifth season after arriving in the Steel City from Michigan State, where he was defensive coordinator. "It comes down to finishing, and our job in the offseason was to find out why.
"Our last three games, well, Miami was a pretty good team. They were a little mad because the year before they were No. 2 in the country and we beat them at our place. They came out to kill us (last November). Then, the Clemson game, well they were pretty good, too. Stanford was pretty good. We dominated them statistically, but just didn't come out on the right end of the scoreboard. We've got to finish, that goes for coaches and players."
Still, 7-7 and a division title was more than what fans may have expected after the Panthers got off to a 2-3 start, including lopsided losses to Penn State and Central Florida.
While finishing weighs heavily on Narduzzi's mind, so does starting fast. Pitt can't afford to stumble out of the blocks again, and the season-opener, a huge game against Coastal favorite Virginia, looms large.
"Opening up with an ACC game, there is an urgency," Narduzzi said. "We don't have time to mess around and clean this or that up. Our players know this is a huge game."
Yeah, the season-ending slump was a bummer, but taking the division opened a few eyes around a city where the NFL Steelers have dominated gridiron conversation for a long time.
"Overall, when you have an opportunity to get to that [championship] game, it raises your profile," Narduzzi said. "It ends up being belief. Your fans believe, your kids believe. We had talked about it three years prior. Hey, that's where we're going to get to … your dreams come through that you got there, and then you build new dreams."
If the Panthers are to find their way back to Charlotte and repeat in the Coastal, then a lot will be riding on junior quarterback Kenny Pickett, who returns as starter after a highly inconsistent campaign. The young QB often panicked and opted for the run last season if he couldn't find his first-read open.
Narduzzi brought in quarterback guru Mark Whipple to tutor Pickett, who must improve as a passer and remove some of the predictability in Pitt's offense. With several receivers returning, including the dangerous Maurice Ffrench and the consistent Taysir Mack, that should help Pickett's familiarity.
Still, don't expect the Panthers to suddenly convert to an "Air Raid" offense. Remember Narduzzi came up in the coaching world believing a strong running game is a coach's best friend.
"We're going to run the football," Narduzzi said, plain and simple. "I don't think there's anybody in the country that believes we're going to come out and wing it around. We've got to throw the ball better than we did a year ago, we can't be one-dimensional.
"The key to winning football games is you better be able to run the ball. If you can't run the ball, we won't be in the championship game. That's who I am. That's who we are. Whipple is a power guy, too, but if we pass for 500 yards and run it for 32, I guarantee you we're going to lose."
Pitt largely won with a dominating running game behind a physical offensive line last season, however the Panthers lost a pair of 1,000-yard rushers in Qadree Ollison and Darrin Hall, and will have four new starters on the line.
There will be more pressure on Pickett to deliver, and Narduzzi has liked what he has observed from his quarterback's growth under a new coordinator.
"Certainly you can see more growth because of what he does every day," Narduzzi said of his QB. "When you watch him throw, see the mechanics, I see growth."
The Pitt boss has great faith that Whipple will get the very best out of Pickett.
"Coach Whipple adapted to our players instead of our players adapting to our offensive coordinator," Narduzzi said. "He's coached a lot of great quarterbacks on the NFL and collegiate level.
"One thing I can tell you about Mark Whipple, one of the reasons I hired him, is that every quarterback I ever saw that guy coach turned to gold."
Narduzzi believes it's too early to tell but thinks Pitt has a chance to repeat in the Coastal even with the losses on offense (only five starters return). 
"If I didn't think that, well, we've probably got a problem," the coach said. "We'll see how it develops. I like the direction we're going and the pieces we have, the depth."
He has faith that a rebuilt offensive line will be solid and that the receiving corps will be more disciplined. The defense should be "salty" (Narduzzi's term) in the secondary, solid up front where the D-Line is two deep. The linebacker corps will be new as three starters departed.
"The greatest takeaway from last year was perseverance," Narduzzi said. "We had a rough start and everybody was counting us out. A win over Syracuse (44-37 in overtime) helped propel us. Our locker room didn't give up. We learned that just because you lose a game doesn't mean you can't win the next one. It's how we stuck together that I'm proud of."
Pitt Tidbits
# Three former Virginia assistant coaches are on Narduzzi's staff, including longtime running backs coach Andre Powell, who coached under George Welsh at UVA from 1996 through 2000.
Also on the Pitt staff are Chris Beatty (wide receivers), who was Mike London's assistant head coach and running backs coach in 2015; and David Borbley (offensive line), who had two stints at UVA as O-Line coach, first for Al Groh from 2006-09, then under London in 2015.
# Pitt will sport a new look with its uniforms this season, going back to a different shade of blue and gold.
The Reveal: Pitt Football

Our City. Our School. Our Colors.#H2P pic.twitter.com/XoCamwtVxH

— Pitt Football (@Pitt_FB) April 7, 2019
Narduzzi likes the look.
"Reminds me of growing up, what I saw as a boy growing up in Youngstown, Ohio, about an hour and 15 minutes from Pittsburgh," the coach said. "Uniforms aren't going to win us any games, but they talk about 'look good, play good.' I love the colors. We've worn the colors before, so it's nothing new. What I do love is the new Panther logo. It's a great logo."
COMING FRIDAY: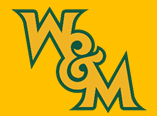 Comments