Opponent Preview: William & Mary Tribe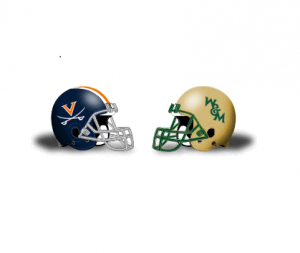 EDITOR'S NOTE: This is the second in a 12-part series previewing Virginia's football opponents, in order of schedule.
By Scott Ratcliffe
There will be a familiar face occupying the opposing sideline at Scott Stadium in the home opener on Sept. 6, as first-year William & Mary head coach Mike London prepares his new team for battle.
London, who coached at Virginia from 2010-15 after leading his alma mater Richmond to an FCS national title, will be wearing the headset from the other side of the field for the first time since he was with the Spiders in 2008.
The former Wahoo boss replaces longtime, legendary fixture Jimmye Laycock, who retired after 39 seasons in Williamsburg. London served as the defensive line coach on Laycock's staff from 1991-94.

In his six seasons as head coach in Charlottesville, London's teams went 27-46, with an appearance in the 2011 London, the D-line coach/recruiting coordinator from 2001-04 and defensive coordinator under Groh at UVA in 2006 and 2007, spent his past two seasons as head man at Howard University — where in his first year, he led the Bison to its first winning season in five years — after a brief one-year stint as associate head coach and defensive line coach at Maryland.
London takes over a program that took its lumps, and a few beatings behind the old woodshed, a season ago.
The Tribe were picked by media members to finish 11th in the 12-team Colonial Athletic Association for a second straight year earlier this week in Baltimore.
"We're an unknown, and there are some really good teams in this conference who have a lot of players coming back," London recently told the Virginian News-Pilot. "The preseason, where they have you ranked, that's great. But we all know that ultimately, when the season's over, where you are then is more important."
William & Mary suffered through a 4-win campaign in 2018 — its third straight losing season — and London is eager to take on the challenge of revamping the program. He will take over a team that struggled to run the football, as the Tribe averaged just over 55 yards per contest on the ground a season ago (1.8 yards per tote).
The team's leading rusher in 2018, rising senior Albert Funderburke, amassed only 261 yards on 87 carries in his eight games last year. Only two of Funderburke's teammates, Nate Evans (208 rushing yards) and Owen Wright (117), were able to net triple figures — throughout the entire 10-game season — out of the Tribe backfield.
As you might expect, William & Mary had a hard time putting points on the scoreboard as a result, averaging less than 14 points a game, and only generated 241.5 total yards on average.
Quarterback Shon Mitchell made up a little bit for the lack of effective rushing with his arm, completing close to 60 percent of his attempts for 1,281 yards and 6 touchdowns.
When Mitchell was able to get the offense going, his favorite target was DeVonte Dedmon, who hauled in 40 catches for 605 yards and 6 scores, all team highs. Dedmon graduated in the spring.
Mitchell set Virginia High School League records in passing yards (11,380), completions (747) and TD passes (123) during his memorable career at Oscar Smith in Chesapeake, and in 2017, the junior was the first true freshman to start under center for the Tribe in 42 years.
He will be in competition with six other potential signal callers heading into preseason camp.
William & Mary sprung a shocking 26-14 upset at Scott Stadium back in 2009, but the 'Hoos have claimed each of the past three matchups, despite the Tribe giving the Cavaliers a scare in a 35-29 loss in 2015, which happened to be London's final season as UVA coach.
Tribe Tidbits
# Wahoo fans may recognize quite a few names on London's staff. His associate head coach and defensive coordinator (as well as linebackers coach) is none other than Vincent Brown, who was an assistant under London from 2010-13 at Virginia before stints at UConn and then Howard, where he held the same roles.
Former Cavalier player and assistant coach Josh Zidenburg is London's special teams coordinator in Williamsburg; his son, Mike London Jr., is the Tribe's wide receivers coach after holding the same title at Howard last season; former Wahoo QB Matt Johns is coaching the inside receivers and tight ends; UVA alum Gordon Sammis is the offensive line coach; Ras-I Dowling, a former Cavalier All-American and NFL standout, is in charge of the W&M cornerbacks (naturally); defensive line coach Keenan Carter is also a Virginia grad, along with defensive assistant Darryl Blackstock, who starred at UVA in the early 2000s and went on to play professionally.
COMING SATURDAY: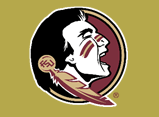 Comments