Ordoñez, Swanson headline All-ACC honors for Virginia
Courtesy UVA Media Relations
Junior forward Diana Ordoñez has been named the ACC Offensive Player of the Year and head coach Steve Swanson was named the ACC Coach of the Year to lead the top-ranked Cavaliers in the league's annual honors announced on Thursday. The awards are selected by a vote of the league's coaches.
In addition to the Offensive Player of the Year and Coach of the Year honors, the Cavaliers claimed seven spots on All-ACC teams – including first-team selections Ordoñez and Lia Godfrey, second-team selections Samar Guidry, Laurel Ivory and Alexa Spaanstra, and third-team selections Haley Hopkins and Taryn Torres.
Ordoñez's selection as Offensive Player of the Year marks the seventh time a Virginia player has been named the ACC Player of the Year or Offensive Player of the Year by the league.
Swanson earned Coach of the Year honors for the third time after guiding the Cavaliers to the ACC regular-season title for the third time in program history and a 15-1-2 record that included an undefeated mark in ACC play at 8-0-2. Swanson also was named ACC Coach of the Year in 2013 and 2015.
Ordoñez – a three-time All-ACC selection – closed out the regular-season with 14 goals, including six game winners, to help Virginia claim the ACC regular-season championship and the top seed in the ACC Tournament. Her six game-winning goals leads the ACC and ranks third nationally, while she also leads the ACC in goals (14), goals per game (0.78), points (31) and points per game (1.72).
Joining Ordoñez in first-team honors was Godfrey who is second in the ACC in assists (12) and is second nationally. Godfrey is also fourth among active NCAA DI players in assists per game (0.54) for a career. This season, she assisted on four game-winning goals and hit the game-winning goal herself in a 1-0 win over then No. 9 and defending NCAA Champion Santa Clara in a neutral-site match.
Guidry earned second-team honors after helping anchor a Cavaliers defense that posted 10 shutouts this season. She delivered a pair of assists this season, connecting with Ordoñez on the game winner at No. 12 West Virginia and again in a draw at No. 3 FSU to clinch the ACC regular-season title.
Ivory earned All-ACC honors for the second time in her career after posting seven solo shutouts this season including five in ACC play, and allowing only four goals by conference opponents this season. Included in her ledger were shutout victories over No. 2 Duke, No. 9 Santa Clara and No. 12 West Virginia, a win over No. 17 Notre Dame, a shutout draw at No. 5 North Carolina and a draw at No. 3 Florida State.
Spaanstra earned All-ACC honors for the fourth time in her career as she tallied 22 points with seven goals and eight assists so far this season. She is seventh all-time in assists (28) for a career at Virginia. She finished the regular-season on a hot streak with four goals and four assists through the final six games of ACC play.
Hopkins, a graduate transfer, earned third-team honors after posting eight goals and seven assists this season to finish the regular season with 23 points – the second most on the team. She hit a pair of game-winning goals against Syracuse and No. 17 Notre Dame. She assisted on the game-winning goal in the win over No. 2 Duke.
Torres earned All-ACC honors for the fourth time as she tallied three goals and two assists this season. She hit the game winner for the Cavaliers at George Mason and added assists against Louisville and Syracuse while also scoring against the Orange and Miami.
Virginia returns to action on Friday (Nov. 5) when the Cavaliers face fifth-seeded and 24th-ranked Clemson in the ACC Tournament semifinal at 5:30 p.m. at WakeMed Soccer Park in Cary, N.C.
Support JerryRatcliffe.com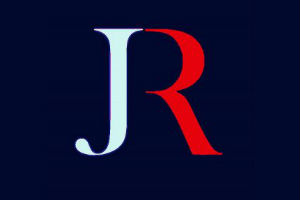 Make a one-time or recurring gift to support JerryRatcliffe.com online below. Your gift is not tax-deductible. Thank you for your support of JerryRatcliffe.com and the "Jerry Ratcliffe Show" podcast!