Panthers prevail, 60-51, handing Virginia sixth-straight loss
Courtesy UVA Media Relations
The Virginia women's basketball team suffered a 60-51 loss at Pittsburgh on Sunday at the Peterson Events Center.
The Cavaliers (14-10, 3-10 ACC) trailed by seven at the half but tied the game on seven-straight points by grad student guard McKenna Dale in the third quarter. The Panthers responded with a 14-2 run to build up a double-digit lead. The Cavaliers cut the deficit to five with 3:23 remaining in the fourth quarter but could not complete the comeback. It was the sixth-straight loss for the Cavaliers and snapped a 10-game losing streak for the Panthers.
Camryn Taylor led Virginia with 14 points with nine rebounds. London Clarkson grabbed a career-high 10 rebounds while scoring eight points.
Pitt (8-15, 1-11) had four players finish in double figures led by 14 points from Dayshanette Harris.
HOW IT HAPPENED
Marley Washenitz hit a 3-pointer for the Panthers to start the game, but the Cavaliers scored the next six points, including four from Taylor, to take a 6-3 lead. A 3-pointer from Taylor Valladay made it 9-5 Cavaliers with 3:46 remaining, but Pitt scored nine-straight points to take a 14-9 lead. A 3-pointer from Valladay ended the run, but the Panthers scored a layup with eight seconds remaining to lead 16-12 heading into the second quarter.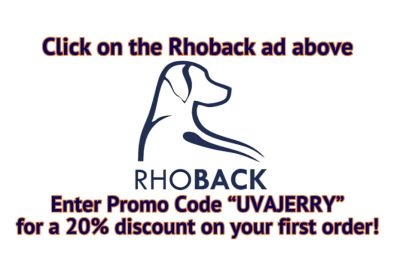 A Valladay layup followed by a 3-pointer from Yonta Vaughn gave UVA a 17-16 lead early in the second quarter, but back-to-back 3s from Channise Lewis in a 29-second span gave Pitt a 22-17 lead with 6:31 left in the half. A layup from Taylor cut the gap to two, but Pitt hit its fifth long ball of the game, this time from Aislin Malcolm, to push back out to a five-point lead. Washienitz drained her second 3 to put Pitt ahead 29-22 with two minutes remaining in the period. Virginia went into the locker room at halftime trailing by seven.
In the third quarter, McKenna Dale was fouled while making a 3-pointer, giving UVA four quick points to pull to within three, 31-28, with 7:55 remaining. She hit another triple 30 seconds later to tie the game, 31-31, but Pitt answered with 12-straight points to go ahead 37-31 with five minutes left in the period. The Panthers held a 13-point lead, 45-32, with 2:50 remaining when Taylor scored four-straight points to pull within single digits, but Harris hit a jumper with three seconds remaining to take a 47-36 lead into the fourth quarter.
After UVA was scoreless for the first 2:58 of the fourth quarter, Alexia Smith made a layup. She then stole the inbounds pass and scored a second layup to narrow the gap to 48-40 with 6:38 remaining. Smith hit a 3-pointer with 5:46 remaining, making it a personal 7-0 run, to pull within five, 48-43. The Panthers built back up a nine-point lead with 2:43 remaining and held on for the victory.
GAME NOTES
Virginia shot 27.0 percent (17 of 63), their lowest shooting percentage of the year. It was also UVA's lowest point total and fewest field goals of the season
Virginia shot 18.8 percent in the second quarter (3 of 16) and 21.9 percent (7 of 32) in the first half
Pitt shot 35.2 percent (19 of 54) and went 7 of 22 from 3-point range (31.8 percent). They were 6 of 17 from 3in the first half and 1 of 5 in the second
Virginia held a 50-38 edge in rebounding
UVA scored 17 second-chance points off 23 offensive rebounds
London Clarkson made her first start of the season. It was the 12th different starting lineup for the Cavaliers this year
McKenna Dale scored nine points with nine rebounds
Yonta Vaughn had seven rebounds and four assists
FROM HEAD COACH AMAKA AGUGUA-HAMILTON
"I was completely and totally embarrassed by what we displayed today. That is not UVA women's basketball. That is not our culture. That is not how we play and how we are going to play moving forward. I will fix it."
ON THE HORIZON
The Cavaliers return home to host Louisville on Thursday at 7 p.m., the first of three-straight home contests.