Patel leads UVA for second consecutive tournament
Courtesy UVA Media Relations
The Virginia men's golf team finished seventh in the 15-team Mason Rudolph Championship on Sunday in the team's final road tournament of the regular season. UVA shot 6-over 290 during the final round for a three-day total of 8-over 860. Vanderbilt won its home event with a score of 806
UVA was led for the second consecutive tournament by freshman Deven Patel. He placed 16th with a 54-hole total of 3-under 210. Patel, along with teammates George Duangmanee and Pietro Bovari, each shot 1-over 72 during the final round. Duangmanee, a sophomore, was 24th overall at 1-under 212 while Bovari, a junior, placed 41st at 3-over 216.
Sophomores Chris Fosdick and Grayson Wotnosky both shot 3-over 74 on Sunday. Fosdick was 69th overall at 224 while Wotnosky was 77th at 226. Jaron Leasure, competing as an individual, also shot 74 during the final round and finished 86th at 240.
Virginia will host the inaugural Lewis Chitengwa Memorial on April 11-12 at Birdwood Golf Course in the team's final regular-season event.
Mason Rudolph Championship
Vanderbilt Legends Club
Franklin, Tenn.
Par 71, 7,100 yards
Final Results
Team Results
Vanderbilt             266-270-270-806
Liberty                277-271-267-815
Tennessee              275-280-281-836
Middle Tennessee State 276-282-286-844
Ohio State             282-278-286-846
Cincinnati             278-285-284-847
Virginia               285-285-290-860
Mississippi State      285-285-291-861
Louisiana Tech         286-286-289-861
Memphis                291-285-287-863
West Virginia          292-284-287-863
Santa Clara            289-285-293-867
Ball State             285-288-299-872
Kennesaw State         296-285-301-882
Western Kentucky       290-290-308-888
Individual Leaders
Cole Sherwood, Vanderbilt         63-67-66-196
Reid Davenport, Vanderbilt        68-66-66-200
Jonathan Yaun, Liberty            67-67-67-201
Virginia Results
Deven Patel        68-70-72-210
George Duangmanee  73-67-72-212
Pietro Bovari      70-74-72-216
Chris Fosdick      76-74-74-224
Grayson Wotnosky   74-78-74-226
Jaron Leasure*     85-81-74-240
* Competing as an individual
Support JerryRatcliffe.com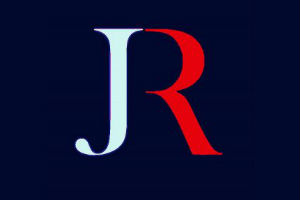 Make a one-time or recurring gift to support JerryRatcliffe.com online below. Your gift is not tax-deductible. Thank you for your support of JerryRatcliffe.com and the "Jerry Ratcliffe Show" podcast!