Pitt coach expects to see UVA's Armstrong in Coastal showdown
By Jerry Ratcliffe
While Wahoo Nation waits in suspense for any news about their quarterback, Pitt coach Pat Narduzzi is fully expecting Brennan Armstrong to play for Virginia on Saturday when the Cavaliers and Panthers play for essentially the ACC Coastal Division title.
Yes, there are scenarios with possible different outcomes, but if Pitt beats UVA, the race is pretty much over. If the Cavaliers win, they still could have work to do.
The health status of Armstrong is certainly the key to all of Virginia's hopes. Injured at BYU on Oct. 30, he couldn't play in last week's 28-3 home loss to Notre Dame when the Cavaliers couldn't move the football.
Bronco Mendenhall has been mum about his quarterback's status for Saturday's game (3:30 p.m. at Heinz Field).
"I'm sure the first question — Brennan Armstrong — expect him to play," Narduzzi said. "I think they saved him up. He will be primed and ready for an ACC clash, so we do expect to get their best player. Who cares about the Notre Dame game? I think that was kind of the attitude they had going into it."
Narduzzi acknowledged that as explosive as Virginia's offense is, it all starts with Armstrong.
"They run 60 different personnel groupings for our kids to figure out what number is who," the Pitt coach said. "They got tight ends that play quarterback. They have all kinds of personnel groupings that you have to worry about on that side of the ball."
Pitt survived a threat from North Carolina and Tar Heels' quarterback Sam Howell, a preseason Heisman candidate. He was asked to compare Howell to Armstrong and the challenges his defense will face on Saturday.
"Sam Howell is totally different than Armstrong," Narduzzi said. "First of all, we did a great job against Sam Howell. I mean, we bottled him up in the run game for the most part, especially the ones when he was supposed to run. We lost some contain late in the game, which drives me crazy.
"To me, that comes down to a lack of focus. It wasn't a lack of defense or structure as far as what we're doing. Just do your job, and we did get a little worn out. Howell and North Carolina is more of an RPO, as good of an RPO team as you're going to face."
Narduzzi said Virginia is more of a drop-back game with an element of the RPO (run-pass option).
"[Virginia] likes to throw it 70 percent of the time, so it's going to be a drop-back, line up at empty with all these different personnel groupings and chuck it deep, chuck it wherever they want to."
Narduzzi was asked about Armstrong's ability to run the ball, but after suffering broken or cracked rib(s), UVA fans aren't expecting their quarterback to run the ball any more than he has to, should he even suit up for the game.
"There's some quarterback draws in there," the Pitt coach said. "I would say it's more from scrambling than it is from a true quarterback run. I would say we'll have to worry about other guys, whether it's (backup quarterback) Jay Woolfolk coming in to run it or the other guys that all play quarterback. We have to worry more about those guys coming in like a Wildcat-type quarterback situation."
UVA fans had hoped for a showdown between Armstrong and Pitt QB Kenny Pickett, who is the only one that can keep Armstrong off the All-ACC first-team. Pickett is projected by some NFL Draft experts as the first quarterback that will come off the board in April.
Last week against the Irish, UVA went the entire game with Woolfolk, a true freshman QB. He passed for 196 yards, was intercepted twice and sacked seven times. Pitt is one of the strongest pass-rush teams in the nation.
Mendenhall said that while he hoped Armstrong would improve in practice this week, that it's not just hour-to-hour, but minute-to-minute on whether he'll be able to play.
UVA offensive coordinator Robert Anae danced around questions on Tuesday on whether Armstrong managed to do more in practice.
"The trainers were looking around here and there, so it was just off and on," Anae said. "We'll just play it by ear based on real-time evaluations from the trainers."
Virginia still hasn't confirmed exactly what Armstrong's injury is, although it appears to be at least one broken rib on his lower rib cage. On Monday, Mendenhall referred media to UVA's trainer.
"Then you might have something that resembles being accurate," the coach said. "If I give my description, the clunkiness would probably have increased on the clunkiness dial, or the clunk-o-meter would have gone higher rather than lower."
There also has been no update on slot receiver Billy Kemp IV, who suffered a leg injury against Notre Dame, or on running back Wayne Taulapapa, who is recovering from a concussion he suffered in the BYU game.
Support JerryRatcliffe.com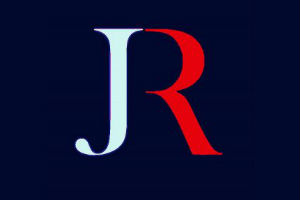 Make a one-time or recurring gift to support JerryRatcliffe.com online below. Your gift is not tax-deductible. Thank you for your support of JerryRatcliffe.com and the "Jerry Ratcliffe Show" podcast!