Preparing For Clemson Like Preparing For Unknown Bowl Opponent, Only Sooner

By Jerry Ratcliffe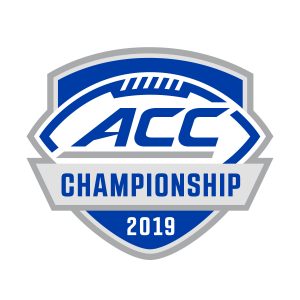 The last time Virginia played Clemson, Bronco Mendenhall was almost three years away from making the move from Provo to Charlottesville. Most of his current players were in high school, some in middle school.
That was 2013, the fourth year of the Mike London era, and not a good year for the Cavaliers, who went 2-10 overall and winless in the ACC. Clemson, ranked No. 9 in the country at the time, destroyed UVA, 59-10, ironically the identical score that No. 2 Oregon had put up against the Cavaliers on Sept. 7 that same season.
Perhaps even more ironically, Mendenhall's BYU team was one of only two Virginia wins that season. The Cavaliers beat BYU in the season opener at Scott Stadium (19-16) in a game delayed by a powerful storm.
Because of the divisional play in the ACC, the only person affiliated with UVA's program that has any history at all with Clemson is wide receivers coach Marques Hagans, who played at Virginia in the days before expansion.
UVA may be playing in the ACC Championship game versus Clemson on Saturday, but the Cavaliers might as well be playing a team from another Power Five conference. There's absolutely no recent history.
So, how does Virginia prepare for an opponent that it shares a conference membership with but has no knowledge of?
"Every possible comparison and analytic that we can make with our existing staff and resources we are making," Mendenhall answered when the question was posed this week. "There isn't a true point of reference, not having crossed over, but there are teams that they have played that we have played.
"One step removed, there is some relevance there. However, this stage is a different stage. It's a new step for the program. Our program, there's a newness to it, an excitement about it, a hungriness that radiates from our team right now and their desire to do really well in this game.
"In terms of points of reference, no one on our team has been or experienced anything like it. That doesn't mean they're hesitant nor afraid of it. They're all looking forward to the challenge."
Mendenhall pointed out that he didn't have any experience against Clemson coach Dabo Swinney or any of the Tigers' existing players.
With that in mind, Virginia's emphasis will be on its own scheme, its own strategy, its own execution and position mastery, mindset, everything that it can control.
"My job," Mendenhall said, "is to predict and assess and plan for, in the very best way I can, what the opponent will be like and move from there."
It's kind of like playing a bowl opponent, except there's only a week to prepare instead of several weeks.
Mendenhall said most of the relationship he has built with Swinney has been from the ACC Spring Meetings and a Nike-sponsored trip for coaches in the offseason, but that he has the utmost admiration for the Tigers' coach, not only on the football field but off it as well.
Swinney also has his own admiration of Mendenhall.
"Just being around Bronco in meetings and things like that, I think he's an outstanding coach, unbelievable human being, and has just done a wonderful job there at Virginia," Swinney said. 
The Cavaliers will be Clemson's fifth different opponent in the ACC Championship game and that's just fine with Swinney, even though he hasn't coached against them in six years.
"Well, I just want to be in it," Swinney said about the ACC Championship. "I don't care about who we play. If we played the same team every year, I don't care. I just want to make sure we can get there.
"It is kind of wild that we're playing our fifth different opponent, which is kind of cool, too. You don't get to play all the others. We're excited about, again, representing the Atlantic regardless of who comes out of the Coastal. It just so happens this year it's Virginia, a really talented team that's playing with a lot of passion and belief. We've got to be ready to go."
Swinney is more familiar with UVA basketball coach Tony Bennett. The two connected during last basketball season when Swinney gave Bennett an inspirational message during the Cavaliers' run to the national championship.
A caller asked Swinney this week if he expected to hear from Bennett as the Tigers begin their postseason quest.
"I doubt I'll be getting a good-luck call from him," Swinney chuckled. "He's going to be pulling for those Cavaliers. I'm sure he'll send his well wishes for the postseason (Clemson will likely be invited to the College Football Playoffs).
"I'm sure [Bennett] has kept up, all that. He's into his season. He's a great man, a great coach, a friend. As he should be, he'll be pulling for those Virginia Cavaliers this week."

Comments