Questionable coaching decisions cost Virginia a critical loss in state championship
By Jerry Ratcliffe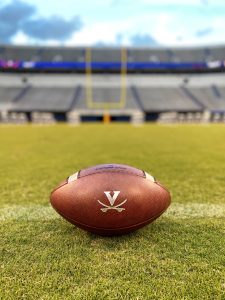 Virginia fans could stomach the Cavaliers' previous five losses during a woulda-coulda-shoulda season — even a three-game losing slide coming into Saturday night's state championship game against ancient rival Virginia Tech.
All five losses came against ranked teams, or at least ranked at some point in the season. But to lose to the Hokies, at home, where the Cavaliers had lost only four times over the past four seasons, made Wahoo fans reach for the Pepto, if not something a little stronger.
Losing to Tech after having been established a 7-point favorite by the oddsmakers for the first time in a quarter of a century, was just too much.
UVA had the Hokies exactly where it wanted them: an underdog, a rival that needed to pull off an upset to qualify for a bowl, a team led by an interim coach after Tech fired head coach Justin Fuente after six years. It was perfect timing to end the misery.
For Wahoo Nation, it wasn't so much losing the game but rather how the Cavaliers lost.
Trailing 29-24 and with a first down at the Hokies' 11-yard line with less than two minutes to play, UVA fans figured that with Brennan Armstrong at quarterback, it was a no-brainer. The Cavaliers would score, take the lead with little time left and steal the win.
On third-and-eight at the 9, there was still confidence Armstrong could pull it off.
Out of nowhere came the most unfathomable, baffling play call anyone of the 46,445 in Scott Stadium had ever witnessed. With one of the nation's most lethal passers in Armstrong, who had broken Bryce Perkins' single-season total offense record earlier in the game, UVA offensive coordinator Robert Anae came up with one of the most clueless calls in Cavalier football history.
Armstrong took the snap, ran to the right side of the field where any number of receivers could have been the designated target. Instead, Anae's idea was to "trick" Tech, and have Armstrong throw to the opposite side of the field to Bobby Haskins, a 6-foot-7, 295-pound, offensive tackle on a tackle-eligible play.
We don't doubt that Haskins is a terrific athlete, but it appeared the play was doomed from the beginning. Tech cornerback Dorian Strong smelled it out and snuffed it out, dropping Haskins for a six-yard loss.
What was Anae thinking? Bronco Mendenhall heard the play call over the headset and had veto power, but let it ride.
What really happened on the sidelines…🔷⚔️🔶 @Cavs_Corner @HoozGotNext @STL_UVA @UVAFootball @VirginiaSports @Justin_Ferber @IAmBallHawk pic.twitter.com/lEtDbb1PaP

— Tremayne Blair (@TremayneBlair) November 28, 2021
Fourth down came and went, as Armstrong's pass to tight end Jelani Woods fell incomplete in the end zone, with Tech fans spilling out of the stands to rush UVA's field in celebration.
"They [Tech] played [the tackle-eligible play] really well," Mendenhall said after his team lost its fourth straight game of the season and fell from a 6-2 start to a questionable 6-6 regular-season finish. "You have to be disciplined (to defend the play) and they made a nice play."
Mendenhall said the Cavaliers have had the play in the playbook all season, and even further back. UVA used it against Florida in the Orange Bowl in 2019, and while it was completed, it was called back on a penalty.
"It has been in our plan for a long time, not specifically for this opponent, but in a critical moment," he said.
Critical is a gross understatement. Virginia's chance to claim the Commonwealth Cup, perhaps gain an edge on its rival with a win, to satisfy its suffering fan base in the lopsided series. Critical? It was a must.
Cavalier fans live to beat Tech. Forget the other games, just beat Tech, which UVA has done only once in Mendenhall's six years.
"I liked the chances," Mendenhall said when he heard the call made by Anae. "Defensively, it's tough [to defend]. I've had it work against me before. So, yeah, I knew it was coming."
Armstrong, who still managed to throw for 405 yards in the game and had a hand in all three UVA touchdowns, said he felt confident with a first down at the Tech 11. Even he was excited about the tackle-eligible call.
"It's always been in, we just haven't run it," the quarterback said. "I think [Tech] was in zone and the corner was standing on [Haskins'] side, didn't have any responsibility and just saw the play happen. It's a play that looks great if it works and if it doesn't …"
If it doesn't, it makes every fan who bought a ticket question what Virginia's coaches were thinking in perhaps the most critical moment of the season.
It is inexplicable that in recent weeks, Anae has essentially taken the play-making skills of Armstrong out of his hands to run a trick play that failed miserably. Yeah, Armstrong had the ball in his hands on this play, but certainly there had to be better, higher-percentage options.
It wasn't the only time the Cavaliers — or rather their coaches — shot themselves in the foot.
Just before halftime, Armstrong had marched Virginia 75 yards for a touchdown, passing for 20 yards to Billy Kemp to the Tech 5. Armstrong finished it off with a 5-yard run, running over two Hokies at the goal line for a TD and a 21-14 lead.
UVA's defense made a rare stand with freshman linebacker West Weeks sacking Braxton Burmeister for a 13-yard loss at the Tech 14, forcing a punt.
On the punt, Weeks was called for roughing the punter, giving Tech new life and a first down. The Hokies went on to move the ball all the way to UVA's 14 and kicked a field goal to end the half, cutting the Cavaliers' lead to 21-17.
Mendenhall had ordered the call to try and block the punt, but why?
Tech would punt from around the goal line and Virginia would have gotten the ball back with prime field position with plenty of time to put up another TD or field goal. The Hokies were having a hard time defending Armstrong at that point, so why roll the dice?
"We were trying to block the punt, but the clear instructions were whatever you do, stay off the punter, and we didn't. It cost us three points," Mendenhall said.
Or did it possibly cost Virginia expanding its lead to 28-14, or at least 24-14 at the break?
Yes, Virginia fans are pissed and they should be. With one of the nation's best offenses, one of the best quarterbacks, Wahoo Nation deserved more than 6-6 and a season-ending, blunder-filled loss to the Hokies.
With a brutal defense that was sliced, diced and shish-kabobed, cut to ribbons by almost every foe it faced, Virginia squandered a chance to establish itself as the program to beat in the Coastal.
Squandered.
"I think it's a good point," said a very somber Mendenhall afterward. "Every team has different chemistry and different styles of play. With certain styles of play, it stresses the program in different areas and certain things were exposed. I think Brennan had a remarkable season.
We're looking to win one more game and that being a bowl game, which we always expect to go to.
"Whether that's squandered or not, I'm not sure I can put it in that category."
The rest of us can. Squandered like a Saudi prince squandering a fortune in a Vegas casino.
It's not really about the bowl. Playing some nonconference foe is nice, but beating your rival with so much at stake is critical.
Support JerryRatcliffe.com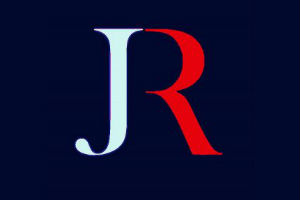 Make a one-time or recurring gift to support JerryRatcliffe.com online below. Your gift is not tax-deductible. Thank you for your support of JerryRatcliffe.com and the "Jerry Ratcliffe Show" podcast!