Rags to riches: How UVA basketball changed Olden Polynice's life
By Jerry Ratcliffe
Seth Greenberg told me a story last winter about Olden Polynice that was unforgettable.
Greenberg, who was a graduate assistant coach for Terry Holland at Virginia in the early 1980s, said that when Polynice, a seven-foot center from New York City, first arrived at UVA in the summer of 1983, he was always picked last for pick-up games.
The rest of the Cavaliers didn't think Polynice could play, so they avoided picking him until the very last guy.
Fans may find that hard to believe after realizing that Polynice was a key figure in helping UVA to the Final Four at the end of the 1983-84 season, and that the big New Yorker would one day end up with the lengthiest and most productive NBA career of any player in UVA history.
Polynice, a recent guest on the "Jerry Ratcliffe Show" podcast, which you can find on this site, said that what people didn't realize at the time, was that he was somewhat new to the game of basketball. His family moved to NYC from Haiti, where Polynice had only played soccer.
American sports were unfamiliar to him as was the food, the language (he learned English by watching Sesame Street and the Electric Company), so he had work to do.
"Basketball was never a big deal," Polynice said. "My family, it was about going to school, getting an education. I was all about trying to get better as a student because that's what my mom wanted."
Amazingly, Polynice lived across the street from the famed Rucker Park, but never played basketball on those outdoor courts that are part of the city's hoops heritage.
"I could see the people playing basketball from the window I would walk by and see people filled to the rafters watching games, but I had no interest in basketball. None."
All that changed when Jim Larranaga walked into All Hallows High School, his alma mater, to visit lifelong friend John Carey, Polynice's coach. Carey had told Polynice's parents that with their son's size, that if he got good enough, he could earn a free scholarship to go to college. When his parents heard "free college scholarship," they suddenly decided their son was going to play basketball.
"Jim Larranaga (assistant coach to Holland) was the integral part i the equation of me coming to Virginia," Polynice said. "I was a late bloomer, started playing basketball late in high school. I just knew that no matter where I went, I wanted to have some familiarity and [Larranaga] provided that for me because he and my high school coach grew up together."
The relationship between Polynice and Larranaga bonded quickly and the prospect knew he would go to UVA. He trusted Larranaga and trusted Coach Carey's belief that Larranaga would look after him.
"Virginia was an amazing experience," Polynice said. "An experience that has shaped my life and I'm forever thankful for that."
His recruiting visit to Charlottesville was unforgettable. Ralph Sampson was his official host.
"I'm like, oh my God," Polynice said. "I get geeked up about stuff like that because I really appreciate what people do, and the work they put in to being great. I'm a fan. It's like when I'm here in Hollywood, I run into celebrities, and I'm like in awe. I'm asking for autographs."
When Sampson picked up Polynice, they hung out for the weekend and ended up at one of the Jerry Ratcliffe Show podcast's sponsors for an amazing meal.
"We went to the Aberdeen Barn," Polynice said. "I had never eaten a steak before. And I had shrimp, well, [The Barn] called them prawns. The shrimp I remember was them little things that I had in New York City. These things were ginormous. I had never heard them called prawns before.
"So I'm eating all this wonderful food, and we go to a party, I see all these beautiful women, and I was like, 'Oh, I'm coming to this school,'" Polynice chuckled. "I get there first day, none of these people are here. I was like, 'Oh, man, they got me.' Where are all these women I saw? Oh, man, they graduated."
Getting back to those pickup games where he was always chosen last, Polynice said that was because of his inexperience.
Othell Wilson, Ricky Stokes, Rick Carlisle, Tom Sheehey, all were proficient at basketball. They had played the game all their lives.
"I was in the learning stages," Polynice said. "Even when I got to the NBA, that was my fifth or sixth year of basketball, so it was always a learning experience for me."
The other players were strong, very physical and experienced. It took Polynice time, but once he wrapped his head around what he needed to do, the increase in proficiency rocketed.
"Everybody always sees the finished product, they never see the grind," said Polynice, who lives in Los Angeles.
By the fifth game his freshman year, a Dec. 6 game at George Washington, Polynice experienced his breakthrough, although no one expected it to come so soon.
Virginia's coaches told Polynice he would be starting and matching up against GW's Mike Brown, a physical specimen at a beefy but athletic 6-9. Brown was easily averaging a double-double and a seasoned junior.
If you think Polynice was intimidated going into that game, you would be correct.
"I was scared," Polynice admitted. "I say that somewhat in jest, but it is true. [Holland] threw me out there against Mike Brown, and I sear, I was so scared because when I saw this guy in warmups, I was like, that's not real. This due, I had never faced anybody like that before in my life. I was so scared that I just used that fear."
Virginia prevailed, 65-55, and Polynice held up nicely by scoring 12 points and grabbing nine rebounds in 29 minutes. While Brown scored 24 points in 38 minutes, the Cavaliers coaches were pleased to hold him under 30 points. Brown was limited to a mere five rebounds, which was a big deal.
Holland praised his freshman's performance, which built Polynice's confidence, which grew throughout the season and an unexpected trip to the Final Four.
That boost in confidence helped on a Feb. 18 trip to Houston where the Cavaliers would take on Houston's "Phi Slama Jama," and an experienced, talented 7-footer in Hakeen Olajuwon.
The Cougars were ranked fourth in the nation and on a roll, playing on their home court.
During a critical moment in the game, Olajuwon threw an elbow to Polynice's throat as they came down the floor. Polynice went down like he was shot.
"Hakeen wasn't having a great game," Polynice said during the podcast. "I do remember that. I was frustrating him, and I'm smiling.
"A little tidbit is the fact that I was chewing gum during the game, and I think [Olajuwon] was like, 'I'm playing basketball, and this guy's over here chewing gum, smiling, having a good time.' I was just enjoying the experience. The Mike Brown situation gave me confidence. Once I got past Mike Brown and the fear, I was like, wait a minute, I belong, I'm pretty good. So when it was Hakeen Olajuwon, I didn't care. I was like, yeah, come on, bring it on.'"
Polynice said he continued to frustrate Olajuwon and threw an elbow.
Those of us on press row thought Polynice had a severe problem from the contact, but he admitted on the podcast that the gum lodged in his throat and he was afraid he was going to choke.
Houston went on to win, 74-65, but the elbow to Polynice's throat left a long, lingering memory in both his and Olajuwon's mind. The teams met again in the semifinals of the Final Four in Seattle, the Cougars squeaking out a 49-47 overtime win over the Cavaliers.
There wasn't any extra confrontation in the rematch, and eventually there would be several meetings between the two, talented seven-footers in the NBA. Neither ever forgot.
"It wasn't until I retired, and we ran into each other in Houston, and we were sitting down having a beer, and he just said, 'I always wondered when you were going to get me back,'" Polynice laughed.
"In my head during my career, I remembered [Olajuwon's throat punch], but I was like, OK, I'm gonna use this to my advantage. He doesn't know when I'm going to get him back, and so I just always had that in my back pocket. It was funny, he's like, why didn't you? I'm like, dude, I just wanted you to think I was going to get you back, and so that's how we played, and it worked a little bit to my advantage because I really had success against Hakeem over the years."
Virginia fans might be surprised that out of all the players the Cavaliers sent to the NBA over the years, Polynice had the longest and most fruitful career. He played 15 years, scored 8,265 points (7.8 ppg) and pulled 7,110 rebounds (6.7), way more in all three categories than any UVA player in the pros.
"I'm proud of what I did because I wasn't supposed to be there," Polynice said. "It's so funny that Marty Blake, who was head scout for the NBA, said I would last maybe two, three years max. Every year after my third year, I'm like, hey, Marty, thank you. That was motivation, because you're a head scout, you're supposed to know this stuff."
During a five- to seven-year stretch, Polynice was in the NBA's top 10 in rebounding, and in 1993, he was No. 2, with a broken right hand in his last 30 to 40 games that season.
"So it was Olajuwon, Dennis Rodman, and myself. During those years, it was us three, David Robinson, Dikembe Mutombo. Those are major players."
For more Polynice stories, how he came to appreciate Rodman once they were teammates, his short rap career, facing Kareem Abdul-Jabbar in his first-ever NBA game, and more, check out our podcast.
Support JerryRatcliffe.com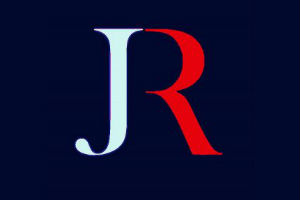 Make a one-time or recurring gift to support JerryRatcliffe.com online below. Your gift is not tax-deductible. Thank you for your support of JerryRatcliffe.com and the "Jerry Ratcliffe Show" podcast!