Rayle, Wooten combine for shutout in Wahoos' 1-0 win over Maine
Courtesy UVA Media Relations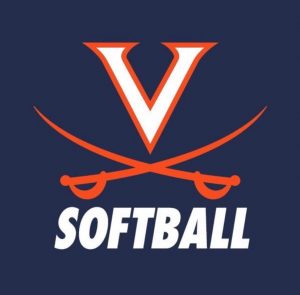 Sophomore Donna Friedman delivered a two-out RBI-single in the bottom of the sixth inning to send Virginia to a 1-0 victory over Maine on day one of the Wings Etc. Classic at Cyrill Softball Stadium in Spartanburg, S.C.
Sophomore Aly Rayle and freshman Mackenzie Wooten combined to toss Virginia's first shutout of the season. Wooten (2-0) earned the win in relief, tossing two scoreless innings against the Black Bears (1-1).
KEY INNING
Junior Savana Avilla led off the bottom of the sixth with a double into the left-center gap. Two batters later, Friedman battled into a 2-2 count and delivered the only run of the game with her single up the middle.
HOW IT HAPPENED
A pitchers' duel all the way, Virginia rode 10 strikeouts from Rayle and another two from Wooten in relief to toss the first shutout of the season. Maine produced its biggest threat of the day in the second inning, using a leadoff single from Kelby Drews and a double from Jasmine Gray to load the bases with no outs. Rayle worked out of it with a pair of strikeouts and weak groundout.
On the other side, Gabby Siciliano held the Cavaliers (6-4) without a hit for the first three innings. Friedman broke up the no-hitter in the fourth with a single to center, but she was thrown out trying to stretch it to a double. After a quiet fifth inning, Virginia finally broke through off reliever Lilly Volk in the sixth thanks to Avilla and Friedman.
ON THE LINES
Friedman finished 2 for 3 with the lone RBI in the game.
Rayle's 10 strikeouts were one shy of her career high.
Virginia pitchers struck out 12 Black Bears while issuing just one walk.
FROM THE TOP STEP
"Pitchers threw really well and got out of some tough situations," head coach Joanna Hardin said.  "We had a bases-loaded, no-out situation, which statistically, most teams score at least one to two runs in that situation. Aly [Rayle] did a great job of wiggling a way out of that, and bearing down, and Mack [Mackenzie Wooten] came in and slammed the door which is what she's been doing well for us.
"Ugly wins are wins and you've got to be okay with that. We know that we have to execute better at the plate. I'm proud of the kids for finding a way to get it done. I think we realized today that we've got to stick to our game plan from the first pitch to the last pitch. We'll come back tomorrow and be a little bit better."
UP NEXT
Virginia faces La Salle on Saturday in a 5 p.m. matchup at Cyrill Softball Stadium.

Comments