Reactions of Mendenhall announcement from Virginia's coaches, players
By Jerry Ratcliffe
Virginia football coach Bronco Mendenhall shocked his coaching staff and team in Thursday afternoon meetings with news that he was stepping down after six seasons. Here are some of the reactions from many of those coaches, current and former players and others from their Twitter accounts:
Garett Tujague
SOOOO MUCH LOVE FOR GOOD OLE UVA!!!
🔶⚔️🔷
Grateful for our time and more importantly my players!!! That's what makes me go!!!
Heading Home back to C-Ville (The Hook) to hang with #TEAM2J
Love how passionate these fans are for elite Football!!
🔶⚔️🔷#BigMenLead

— Coach Garett Tujague (@Coach2J) December 2, 2021
Mark Atuaia
Thanks for the ride, UVA. I'll drive home now to be with my family as I'm sure they're tryna sift through the chaos. As I'm pulled over on the side of the road, I'll say this: I love all my RBs who have played for me. We're always connected until the day I die

— UVACoachAtuaia (@UVACoachAtuaia) December 2, 2021
Anthony Johnson Jr.
That was not the news I was intending to share, was planning on announcing my return! 😭😭

— Agent 27🕵🏾 (@aj_ballout) December 2, 2021
Keytaon Thompson
Forever Thankful 🤞🏽 https://t.co/nUFkIfFwI2

— KT 🏧🤙🏽 (@Thompson_Kt5) December 2, 2021
Billy Kemp IV
This a Tough One 💔 Thank You For Everything Coach. Love 4Life🔒 pic.twitter.com/R3lgegj7JI

— BK4 (@billykemp_4) December 2, 2021
Joey Blount
Thank you for everything @UVACoachBronco , love you coach🤞🏽

— Joey Blount (@JoeyBlount8) December 2, 2021
Jay Woolfolk
This one hurt love you coach❤️ https://t.co/JE5xqlPx8R

— Jay Woolfolk (@WoolfolkJay) December 2, 2021
Jelani Woods
Appreciate everything you did for me and I value the time we spend together luv u coach🖤@UVACoachBronco pic.twitter.com/sB4QQlZone

— 🌹Same0LANi 🌹 (@jelani_thegreat) December 2, 2021
Bryce Perkins
Thank you coach @UVACoachBronco for taking a chance on me out of juco. You changed my life and made me a better football player, leader, and human being 💙⚔️

— Bryce Perkins (@TDN_Perk) December 3, 2021
Quin Blanding
It's crazy to even think about this ! I was here in 2016 when he first got here ! I remember the Press Conference like it was yesterday "TRAIN" Now to be back and see you leaving is unreal! You were what this program needed! I Thank you so much @UVACoachBronco https://t.co/iBXubX6zZX

— Quin Blanding (@_QKB_3) December 2, 2021
Charles Snowden
Cant believe this. Coach Mendenhall took a chance on me, a skinny awkward basketball player, and turned me into an All-ACC Linebacker. But what separate Coach Mendenhall is how he developed me, and all his players off the field as men. I cant thank Coach enough for everything🧡💙

— Charles Snowden III (@csnoww3) December 3, 2021
First Coastal championship in school history
5 straight bowl eligible seasons
New Years 6 Bowl game appearance

All in just 6 years… what Coach Mendenhall did for this program and this school cannot be celebrated enough https://t.co/810T9mdpPS

— Charles Snowden III (@csnoww3) December 3, 2021
Kurt Benkert
Thankful for @UVACoachBronco bringing me to UVA to help lay the foundation for the turnaround. Excited to see what's next for both sides. #GoHoos

— Kurt Benkert (@KurtBenkert) December 2, 2021
Jim Ryan
I am incredibly grateful to my friend Coach Bronco Mendenhall for his six seasons with UVA football. Coach Mendenhall is a leader both on and off the field, inspiring our community with a commitment to student athlete development that is as strong as his passion for winning.

— Jim Ryan (@presjimryan) December 3, 2021
Support JerryRatcliffe.com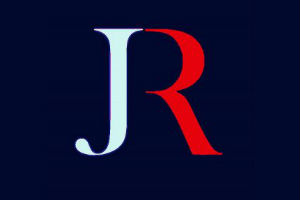 Make a one-time or recurring gift to support JerryRatcliffe.com online below. Your gift is not tax-deductible. Thank you for your support of JerryRatcliffe.com and the "Jerry Ratcliffe Show" podcast!