Redding And Lillie Lead Virginia At ACC Championships
Courtesy UVA Sports Media Relations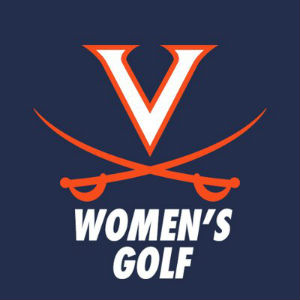 The No. 17 Virginia women's golf team finished fourth at the ACC Championships held at Sedgefield Country Club in Greensboro, N.C. The Cavaliers shot 2-over 290 during Saturday's final round for a three-round total of 6-over 870. No. 8 Wake Forest took the team title at 14-under 850 while No. 9 Florida State was second at 858 and No. 3 Duke was third at 868.
UVA senior Anna Redding and sophomore Beth Lillie tied for fifth place to lead the Cavaliers. Both players shot even par 216. Lillie led UVA during the final round with a 5-under 67 which equaled her best collegiate 18-hole score. That tied as the second-best score by a UVA player at the ACC Championships. Redding had a 74 during Saturday's play
Senior Katharine Patrick was 12th at 3-over 219. She shot 74 during the final round. Senior Morgan Gonzales and freshman Riley Smyth tied for 26th place at 9-over 225. Gonzales shot 75 during the final round while Smyth finished with a 76.
"We are leaving this week with mixed emotions, including a lot of fire for the rest of the postseason," said UVA first-year coach Ria Scott. "We are very proud of how our team competed. Beth Lillie with her 67 today and our team finishing three-under over our last nine holes. We have a few things to clean up before NCAA Regionals, but we know this squad is ready and willing to do that work and face the challenge. We are excited for what's ahead."
ACC Championships
Sedgefield Country Club
Greensboro, N.C.
Par-72, 6,089 yards
Final Results
Team Results
1. Wake Forest — 280-287-283-850
2. Florida State — 292-285-281-858
3. Duke — 289-292-287-868
4. Virginia — 286-294-290-870
5. Louisville — 294-297-299-890
6. Virginia Tech — 293-295-308-896
7. Clemson — 308-300-292-900
8. Miami — 297-303-301-901
9. North Carolina — 295-301-306-902
9. NC State — 303-308-291-902
11. Notre Dame — 303-307-303-913
12. Boston College — 297-302-319-918
Individual Leaders
1. Emilia Migliaccio, Wake Forest — 66-71-68-205
2. Siyun Liu, Wake Forest — 68-72-67-207
3. Ana Belac, Duke — 72-68-72-212
Virginia Results
5. Anna Redding — 70-72-74-216
5. Beth Lillie — 70-79-67-216
12. Katharine Patrick — 76-69-74-219
26. Morgan Gonzales — 74-76-75-225
26. Riley Smyth — 72-77-76-225
Comments