Rode makes another key stop as Virginia claims back-to-back national lacrosse championships
By Jerry Ratcliffe
When it came down to crunch time on Monday afternoon, and the national championship on the line, Virginia lacrosse coach Lars Tiffany was confident the Cavaliers had it in the bank.
With senior Alex Rode in goal, how could Tiffany feel otherwise?
Rode, the MVP of UVA's 2019 national title, and the man who came up big in the final seconds of Saturday's semifinal win over North Carolina, delivered in the clutch again. It was Rode who stepped up in the waning seconds again Monday.
Less than 11 seconds remained in the championship when Maryland's Luke Wierman won a faceoff and charged toward Virginia's net and unleashed a rocket. Again, Rode was there and smothered the potential game-tying goal to preserve the Cavaliers' dramatic 17-16 victory over the previously unbeaten Terrapins.
His save, coupled with four goals each by redshirt freshman Connor Shellenberger and senior Matt Moore, lifted No. 4 seed Virginia to back-to-back national championships and the seventh title in program history. UVA won it all in 2019 and came into the postseason as reigning champions due to the coronavirus pandemic cancelling the 2020 season.
"I was a little nervous and I thought I owed my team a couple," Rode said after the game. "Luckily it hit me in the body."
Rode posted 12 saves in the game, none bigger than the last with five seconds to go, as he was named the tournament's MVP for the second consecutive time.
Virginia finished the season with a 14-4 record and yet more hardware for the school's ever-growing national championship trophy case.
It was Shellenberger and junior Jeff Conner that scored two goals apiece during a 6-0 run that gave the Cavaliers an 8-4 lead midway through the first half. Maryland trimmed UVA's lead to 9-7 at the break, and tied the game at 11-all early in the third quarter. Shellenberger, Moore and Peter Garno provided separation and a 16-11 lead early in the final quarter.
The Terps answered with a 5-1 scoring blitz. Moore scored in transition with 3:36 to play for the 17-15 edge before UVA's defense and Rode shut the door.
Shellenberger and Moore were outstanding in leading the way offensively for the Cavaliers as the Charlottesville-bred Shellenberger established himself as the next Virginia superstar.
"I thought they were outstanding today, but really have been outstanding in the playoffs," said Maryland coach John Tillman, who saw the Terps' bid to become the first unbeaten team since UVA in 2006, come crashing down. "They have been playing at a very high level, and were just a handful to prepare for and obviously a handful today for us. We did our best to try to keep up with them."
Shellenberger, who grew up as a player at Charlottesville's St. Anne's-Belfield, where he became the No. 1 prospect in the nation, elevated his game and reputation during the NCAA Tournament. During that four-game stretch, he posted 24 points on 14 goals and 10 assists.
"He's emerged," Tiffany said about his young star. "He was a really good player down in Charlottesville, and now the rest of the world is able to see here in the month of May that he's one of the best in the game, period."
The modest Shellenberger reflected on UVA's season a taste of his first national title.
"Whatever it takes to win in May, that's kind of how it is," he said. "You get in the playoffs and it's one-and-done. We do whatever the defense dictates. We took it as a challenge and we don't want to back down from Maryland's defense. We wanted to go right at them, so that was kind of our mindset going into today."
Shellenberger's emergence over his first real season with the Cavaliers wasn't a surprise to any of his teammates.
"We've known he's this good," said Jared Conners. "Last year he was on our scout team (as a redshirt) and he was absolutely tearing us apart. We were looking at each other, like, is this kid really going to redshirt?"
Tiffany joked that he was the coach who wanted to redshirt Shellenberger, not knowing that the season would eventually get shut down after half a dozen games. Still, Shellenberger got the year of eligibility back due to the NCAA's decision to add a year due to the pandemic.
Rode, who carved his own special niche' in UVA lacrosse history on Monday, is well aware of what's ahead for his young teammate.
"Connor is already one of the best players I've every seen," Rode said. "I can't wait to see what he does next as the face of this program."
Support JerryRatcliffe.com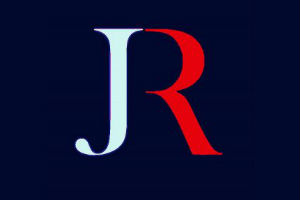 Make a one-time or recurring gift to support JerryRatcliffe.com online below. Your gift is not tax-deductible. Thank you for your support of JerryRatcliffe.com and the "Jerry Ratcliffe Show" podcast!