Sargent, Mahone make match play in VSGA Senior Am
From staff reports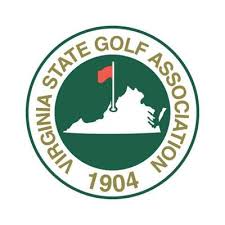 Two Charlottesville golfers survived the first two rounds of qualifying and will be battling it out in the opening round of match play on Thursday in the 73rd VSGA Senior Amateur Championship in Vienna.
UVA golf coach Bowen Sargent put together rounds of 72-73 — 145 at the par-71 Westwood Country Club. Sargent enters match play as the No. 11 seed and will face No. 22 seed Bob Bailey of Yorktown in a 9:27 morning match.
Meanwhile, Philip Mahone, a five-time Battle Trophy champion who plays out of Farmington Country Club, posted a 73-74 — 147 and is seeded 19th in match play. Mahone will face No. 14 seed Paul Gural of Chantilly at 9:09.
Marc Hogan of Woodberry Forest is the No. 27 seed and will battle No. 6 seed Buddy Patch of Fairfax Station at 9:18.
Those were the only three players out of Central Virginia that competed in the event.
Steve Serrao, the Senior Am defending champion, scored a sensational 7-under-par 64 to take medalist honors and the event's top seed.
Serrao, who resides in Midlothian, told Chris Lang of the VSGA that, "I had Decker with me and he was pushing it, so I was pushing too."
Decker, of course, is Martinsville's Keith Decker, a three-time champion of the tournament and one of the top amateurs to ever come out of Virginia. Decker, who has won 30 VSGA events during his career, finished only three strokes behind Serrao to earn the No. 2 seed.
The field of 32 will tee it up for the opening round Thursday morning, then the 16 survivors will battle it out in the afternoon. Quarterfinals and semifinals will be held Friday before an 18-hole championship match settles it all on Saturday morning.
Comments