Scattershooting: A look at Wahoos and the upcoming Major League Draft, plus more
By Jerry Ratcliffe
Scattershooting around the ACC over your morning coffee, while looking at Virginia players that should go in the early rounds of the Major League Baseball Draft …
It appears that at least four players will go in the early rounds that will be held July 11-13 in Denver: left-handed pitcher Andrew Abbott; right-handed pitcher Mike Vasil; third baseman Zach Gelof; and possibly right-handed pitcher Griff McGarry.
One of the more reliable draft projections has Abbott rated as the No. 51 pick, which would put him in the second round, while Gelof is at No. 86, Vasil at 111. McGarry wasn't ranked in the top 250 selections, but that could be a wildcard because of the way he performed in the postseason, exhibiting a blistering fastball and great command of his pitches.
Charlottesville's Nic Kent is a possibility to go in later rounds (there's only 20 rounds this year as opposed to the usual 40), while Brandon Neeck is also a possibility along with Zach Messinger and Kyle Whitten.
Abbott was Virginia's ace, moving from the bullpen to the Friday night starter and became a strikeout king with his fastball-curve combination. His fastball was usually clocked in the low 90s but touched 95. His breaking ball was a safe "out pitch." While he wasn't drafted in last year's event, which was cut to only five rounds due to the pandemic, he came back to school and worked with Drew Dickenson on developing a change-up, which was good, but needs work.
Abbott is predicted to be a guy who throws strikes at the next level, and because he exhibited an ability to pitch deep into games this past season, that should make him a candidate to start in the Majors. If teams want to return him to the bullpen, he could get to the big leagues even faster.
Although Gelof struggled at the beginning of the year, he delivered down the stretch and helped Virginia make it to Omaha. He is viewed as having the best "raw power" of any bat in this year's draft, so he could go even higher. Scouts aren't sure if he's a natural third baseman, although he has a good enough arm, which could see him move to a power-hitting right field position.
Vasil, 6-4, 225, was in conversations as a first round pick coming out of high school, but he chose to come to Virginia. He was the Cavaliers' Saturday starter this season, and showed consistency. He has a 90-95 mph fastball at the top of his game, more like 91-92 once he settles into a start. He also has a curve, slider and an above average change-up.
McGarry wowed fans with his performances in the postseason, with great velocity and accuracy in delivering some unforgettable memories for UVA fans. While he's not rated in the top 250, don't be surprised if his postseason swayed some scouts into going for a guy with a great arm, who was lost, but found his way when it counted.
Miami football shocks America
This isn't your father's ACC, or college football for that matter, not after the NCAA essentially approved the "name, image and likeness (NIL)" ruling, which means players can negotiate their own business deals and keep their amateur status.
Miami has made the biggest splash after gaining a huge commitment from American Top Team, a Miami-area mixed martial arts team and training gym. ATT has committed $540,000 that covers every Hurricane football player on scholarship. That's $500 monthly for each player, or $6,000 a year for all 90 scholarship players on Miami's roster.
The man behind the deal is ATT founder Dan Lambert, a Miami alum, who is single-handedly trying to "Bring Back The U."
Quick Hitters
# North Carolina football coach Mack Brown heard complaints from his players about the team's training table, so Brown asked his wife, Sally, to join him for the meals to find out for himself.
"Sally and I started eating on the training table every day, what we didn't like, we fixed," Brown said this week in an hour-long video conference with media.
# Virginia baseball has picked up a new 2022 commitment from Norfolk's Cullen McKay, a right-handed pitcher out of Maury High. McKay has been described as one of the state's top arms, an electric, athletic arm with a high ceiling. He has a 91 mph fastball (max this past season), 76-78 curveball and an 84-85 change-up.
# UVA's basketball coaches are all over the place checking out potential prospects. Assistant Orlando Vandross joined Tony Bennett in Georgia this week to get a close look at Texas forward Robert Jennings. Jennings is a 6-7, 220, power forward, Class of 2022. He's currently rated a 3-Star by 247Sports Composite. Jennings has 17 offers thus far, the most impressive ones from Houston, Virginia Tech, Texas Tech, Penn State and LSU.
# Meanwhile, UVA's Trey Murphy really blew away scouts and NBA management during his performance at the NBA Combine. The 6-9 former Cavalier has been compared to Cam Johnson of Phoenix. Murphy's shooting ability and athleticism opened a lot of eyes. He's projected as a spread-the-floor 4-man. He was rated as the 20th-most impressive player at the Combine by SI.com.
# Every chance Tony Bennett gets to watch Isaac Traudt play (three times in recent weeks), he takes it. Traudt would be a perfect running mate for Virginia's other Isaac – Isaac McKneely – of Poca, W.Va, who is already committed to the Cavaliers.
Traudt has visited Virginia, North Carolina, Michigan State and Nebraska. He is a 6-9 forward (Class of 2022) from Nebraska.
McKneely said he's doing all he can to help recruit Traudt, who could help the Cavaliers return to the Final Four.
My Twitter family can follow Traudt, obviously UVA's main recruiting target, here: @ittraudt.
# Meanwhile, Bennett has watched 2023 point guard prospect Caleb Foster, who recently visited UVA, and point guard Austin Nunez, who has an offer from the Cavaliers. Also, Colin Smith, a wing who has UVA in his top 10.
# A Virginia baseball signee, Anthony Stephan, had a big night for the Vermont Lake Monsters this week. He had a 3-hit, 5-RBI night, including a home run.
# Do you remember the old bumper sticker that was a foot long and read: "Ralph is 7 times longer than this bumper sticker?"  Somebody made some money on that.
# One of my favorite Bum Phillips quotes was when Bum was asked about Earl Campbell not finishing a mile run in practice. Bum answered the reporter this way: "When it's first and a mile, I won't give it to him."
# The guy I feel most sorry for with this new NIL rule is Virginia pitcher Stephen Schoch, the Big Donkey. Can you imagine what kind of deal he could have gotten from Dip 'N Dots?
# Don't forget to look for our podcasts. We have several coming up soon, including a continuation of our "Good Health" series with a representative from ACAC, UVA Ortho & Sports Medicine, and Mark Lorenzoni from Ragged Mountain Running & Walking Shop. If you missed the first one, it's archived with some amazing facts that can help you back on the right path to being fit, regaining strength and flexibility, regardless of your age. Dr. David Diduch also talks about the new Ivy Mountain facility UVA Ortho is building, one of the most impressive of its kind in the U.S.
# We have a podcast coming Tuesday with David Glenn of ACC Sports Journal and the "David Glenn Show" fame. We'll talk about the NCAA letting the genie out of the bottle and other college topics.
Support JerryRatcliffe.com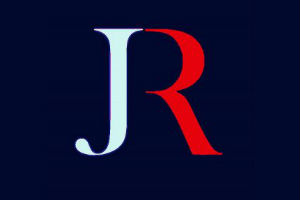 Make a one-time or recurring gift to support JerryRatcliffe.com online below. Your gift is not tax-deductible. Thank you for your support of JerryRatcliffe.com and the "Jerry Ratcliffe Show" podcast!