Scattershooting: ACC divisions, the Terps, the Vols and lots of short yardage
By Jerry Ratcliffe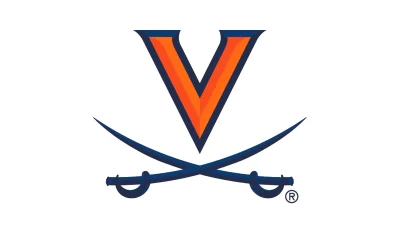 Scattershooting around the ACC and UVA, while voting in favor of keeping conference divisional play in football …
Personally, I don't think ACC commissioner Jim Phillips' plan to end divisional play and go to a 3-5-5 scheduling model is a good idea. I don't see why Virginia would be in favor of that model either.
Think about it. In 2019, when UVA finally won the Coastal Division and played powerhouse Clemson in the ACC Championship game, everyone pretty much knew the Cavaliers would lose that contest, but still get a bid to the Orange Bowl because Clemson was in the College Football Playoffs.
That meant UVA had to finish best out of its other six Coastal Division opponents for the great opportunity. Virginia had the same opportunity a few times over the years since the conference went to divisional play in 2005, but never could beat Virginia Tech in regular-season-ending showdowns.
If the ACC votes to eliminate divisional play, the top two teams in the 14-team race will play for the championship. All of a sudden, Virginia, or any other team in the league, has to worry about finishing ahead of 12 other teams instead of six, thus making Tony Elliott's challenge twice as hard. Why would UVA vote for that?
Don't @ me about the new model allowing players to compete in games against other ACC schools more often. I don't think any Cavalier player would feel his career was incomplete because he didn't get to play Boston College or Syracuse. Yeah, it would be nice, but …
Oh, and just glancing back at the ACC Championship Game since '05, only three times have the participants won fewer than nine games. In fact, a runner-up in the other division won more games than those three that failed to win nine.
So it appears that in order to make it to the ACC Championship, a team must win at least nine games in most cases. History tells us that has been a problem for Virginia, which has won nine games or more only eight times (three of those times, the ninth win actually came in a bowl game), doesn't have a track record of producing teams that would qualify for an ACC Championship appearance in a free-for-all, 14-team scramble.
Chris Slade, who played on Virginia's only 10-win team in 1989, couldn't believe that was the program's only squad to hit double figure wins. That was more than 30 years ago.
I rest my case.
UVA lax faces Goliath
Cavaliers coach Lars Tiffany didn't mince words when he was asked about facing top-seeded Maryland in this weekend's NCAA quarterfinals in Columbus, Ohio. 
"We know who the No. 1 team in the country is, undefeated Maryland," Tiffany said. "That offense is prolific, as we saw first-hand. We know we're going to have our hands full against a team that has almost no weaknesses.
"They may be the best team in the last 10 years. It's a generational type of decade team."
Maryland, 15-0, cruised past Vermont in the opening round, 21-5. The Terps easily handled UVA in a regular-season meeting by a 23-12 count. Virginia won the 2021 title with a 17-16 win over Maryland, which was unbeaten up to that point.
By the way, for those asking, Virginia did not have the ACC's slight in the NCAA selections on its collective mind when it traveled to Providence to face Brown last Saturday night. The Cavaliers won, 17-10. UVA was the only ACC team chosen to play in the tournament, while Duke and Notre Dame were snubbed.
After knocking off the Bears, the Hoos were asked if the ACC snub or that UVA being unseeded and having to travel to No. 8 Brown to open the tournament — especially considering the Cavaliers are the two-time, reigning champions — was a factor.
"I really don't think so," said Connor Shellenberger, a Charlottesville native and a star on the team. "To be honest, at the end of the day, we had to come and win a lacrosse game. We all have social media, we all see the noise, but inside of our team, our coaching staff, it was really about coming in and taking care of business and so that we would have another week together as a team."
About those Vols
Wahoo fans were excited with the news that Virginia will open the 2023 football season against Tennessee in Nashville, and if you think that's a neutral site, think again. It's a Tennessee home game.
Still, it's an exciting, fun way to open the season with a bowl-like atmosphere and a fun city for the fans. It's the first of two such dates for UVA fans this athletic year, with the basketball team playing in Las Vegas come November.
I've always wondered why Virginia didn't play Tennessee more often, considering the geography, or even Georgia for that matter, considering the ancient football history with the Bulldogs. UVA has only played the Vols four times, only twice post-WWII. The last meeting came in the 1991 Sugar Bowl, a game the Cavaliers should have won, but lost, 23-22.
Tennessee was actually supposed to play BYU next season but backed out of the deal, which will cost the Vols $2 million. The first $2 million in ticket sales for the UVA-UT game will pay BYU.
Short yardage …
USA Today revealed this week that according to tax filings, Duke paid Mike Krzyzewski $12.5 million, with a total compensation of $13.7 million last season.

After UVA's series win over Clemson last weekend, the Cavaliers became the eighth team to clinch a spot in the ACC Baseball Championship next week in Charlotte. Four more spots open.

Tony Bennett is trying to get a visit from 2023 wing Andrej Stojakovic, who the Cavaliers have offered. He will visit Stanford on June 1, but is hoping to schedule visits to Virginia, Texas, Tennessee, UConn, Indiana, UCLA, USC, Kansas and Kentucky before the year is over.

Another UVA offer, 2023 shooting guard Jamie Kaiser Jr., is watching his development soar. The 6-foot-6 shooter's stock has risen dramatically over the past two months. He is an elite scoring threat from outside and already has a body for college hoops. He is also a terrific defender with strong faith, which seems to make him perfect for Bennett's program. Kaiser is visiting UVA on June 2.

Congratulations to Charlottesville's Mike Cubbage for his induction into the state of Virginia's Sports Hall of Fame. Listen to his life story on our archived podcast from a few weeks back. He's in more halls of fame than anybody I know, and deserving of all.

Our friend Danny Neckel reports that ESPN's Football Power Index has Virginia ranked No. 74 nationally in strength of schedule, apparently something that Tony Elliott wants to change going forward by adding Tennessee to the 2023 schedule. UVA's rating is the weakest in the ACC and second-easiest among Power 5 teams.

In case you missed it, five-star tennis recruit Stefan Regalia (No. 35 in the class of 2023) has committed to the Virginia men's tennis program. He is 16 years old.

Remember our pal Andrew Abbott, the fantastic lefty from Virginia's pitching staff last season? Abbott was quickly promoted to Double-A baseball this spring and delivered by striking out 12 batters over 5.2 scoreless innings in his debut in the Cincinnati Reds minor league system.

UVA football player Lee Dudley represented ACC student-athletes at the recent ACC Spring Meetings, one of only three athletes from the entire conference.

Everybody loves Raymond, and so the former sitcom's star, Ray Romano, has been plucked to star as the late Jim Valvano in a new film.