Scattershooting around UVA football and basketball …
By Jerry Ratcliffe
Scattershooting around Wahoo World over your nightcap or morning coffee …
Some good news from the transfer portal. We previously reported that Virginia had offered Stanford graduate transfer Andres Fox, and the defensive end/outside linebacker has decided to schedule a visit to Charlottesville.
Fox, who also holds offers from Maryland and Florida State, will visit UVA on Jan. 14.
He is a 6-foot-4, 245-pound, played in half of Stanford's games this past season.
# Tony Elliott officially welcomed Chris Slade and Keith Gaither to his new Virginia football staff on Thursday. News leaked about the hires earlier in the week.
UVA fans know a lot about Slade already, but Gaither is a new face.
Gaither has been the wide receivers coach at Army the past two years, a distinction that has already spawned a wisecrack, that because Army throws the ball about two times a game, he must be as bored as the Maytag Repairman.
Army defeated Missouri in this year's Armed Forces Bowl and finished the season 9-4. While the Cadets didn't go airborne often, they made it count when they did, averaging 20.5 yards per reception. Army's 11 TD passes this past season was the program's most since 2015.
Elliott said that Gaither is also a good recruiter, which is something the Cavaliers desperately need on this new staff.
# Duke football transfer Gary Smith III, a defensive tackle, has picked up an offer from Virginia. Smith entered the transfer portal on Dec. 2 and he has a ton of offers already: UCLA, Virginia Tech, ECU, Minnesota, TCU, Western Kentucky, Memphis, Minnesota, Tulane and Marshall.
Smith has three years of eligibility remaining. He played in 10 games as a true freshman in 2020 and made 24 tackles this past season for the Blue Devils.
# Virginia freshman linebacker West Weeks, who suffered a broken leg in the last game of the season against Virginia Tech, has entered the transfer portal and already has an offer from LSU.
# Neckel strikes again with this note, colleges with the most players in the NBA: Kentucky 29, Duke 22, Kansas 15, Texas 14, Michigan 13, Carolina 13, UCLA 12, Virginia 11, Arizona 10, USC 10.
# Former Virginia football standout Quin Blanding let his feelings be known about present day players rushing to the transfer portal.
"I went 5-7, 4-8, coaching change, 2-10, 6-7 and I stayed," Blanding said. "I bleed orange and blue and if you can't hang you ain't with us. I will tell you how it is."
# Virginia's men's lacrosse team, defending national champion, has been selected USA Lacrosse's Division I preseason No. 1.
# Our man Neckel put the end of Virginia's football season in perspective with this timeline:
-At 1:05 a.m. (Eastern), Halloween, 6-2 UVA football was up 49-45 at BYU. After that:
-Outscored 126-65 in four straight losses
-Coach resigned
-22 players entered the transfer portal
-Bowl game canceled.
I will add one more, in that could have easily won the Virginia Tech game had it not been for the stupidest play call I have witnessed in my entire career on a third-and-goal backwards pass to the tight end, who had to go 16 yards to score. Thanks Robert Anae. Enjoy Syracuse.
# The Philadelphia 76ers have signed former Virginia starter Braxton Key to a 10-day contract. Key was averaging 13 points and 7 rebounds per game for the Blue Coats G-League team.
That makes 11 former UVA players presently in the NBA: Justin Anderson (Pacers), Kyle Guy (Heat), Jay Huff (Lakers), Sam Hauser (Celtics), Trey Murphy (Pelicans), Joe Harris (Nets), Malcolm Brogdon (Pacers), Dre Hunter (Hawks), Anthony Gill (Wizards), Ty Jerome (Thunder).
# Our friend Danny Neckel, researcher extraordinaire, has come up with a couple of golden nuggets concerning basketball road wins.
Virginia leads the nation with the most major conference road wins in the past five men's seasons with 32. Next closest is Michigan State with 25, followed by Kansas 23, Michigan 22.
Virginia also leads the ACC in most road wins over the past nine seasons with 56. Next closest is Carolina with 42 and Duke with 40.
# Former UVA co-defensive coordinator Kelly Poppinga has landed on his feet, back out West. Poppinga has apparently been hired as a defensive assistant coach at Boise State.
Support JerryRatcliffe.com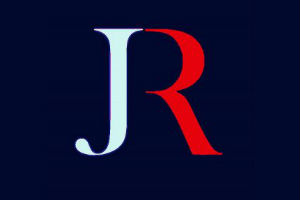 Make a one-time or recurring gift to support JerryRatcliffe.com online below. Your gift is not tax-deductible. Thank you for your support of JerryRatcliffe.com and the "Jerry Ratcliffe Show" podcast!